I have it on good authority that these chocolate gluten free cake mix cookies are Santa's favorite. Seriously. If you're putting out cookies for Santa this year, make these. And then call me, and I'll come over and try them and make sure they're okay. You know, just to make sure Santa gets the good stuff. Actually, I better just eat them all. And then we can make more for Santa together. It'll be fun!
These are a chocolate cake mix cookie with added chocolate chips and coconut. A little bit of coconut on top toasts while the cookies bake. All in all an amazing flavor and texture combination. I've found that Betty Crocker Gluten Free Devil's Food Cake Mix works best in this recipe.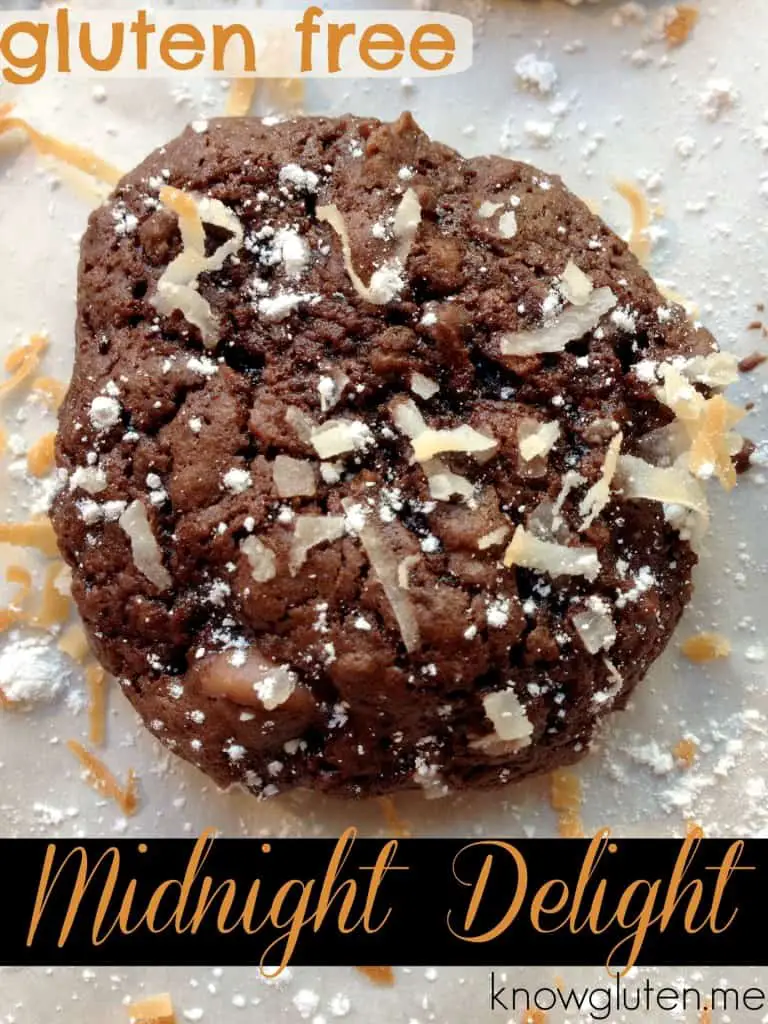 Ingredients
Betty Crocker Gluten Free Devil's Food Cake Mix
Using a cake mix as a cookie base is such a time saver! You have your flour, sugar, baking soda, and cocoa powder all in one box. I find that the Betty Crocker mix makes amazing cookies.
Vegetable Oil
I use regular old store brand "Vegetable Oil", but any liquid non-flavored cooking oil will do. You could substitute soy oil or canola oil.
Eggs
You'll use three large eggs in these cookies. Nothing fancy about them, just what you usually have on hand. 
Sweetened Coconut Flakes
You'll find these in a bag in your baking section. They're called Sweetened Coconut Flakes, Shredded Coconut, or Flaked Coconut. They're the little short strings of sugar covered dried coconut in a bag.
Chocolate Chips
Any old chocolate chips you like. Or you could use chocolate chunks. Or mini chocolate chips. Make sure you read the ingredients if you choose something other than milk or dark chocolate to make sure they're gluten free.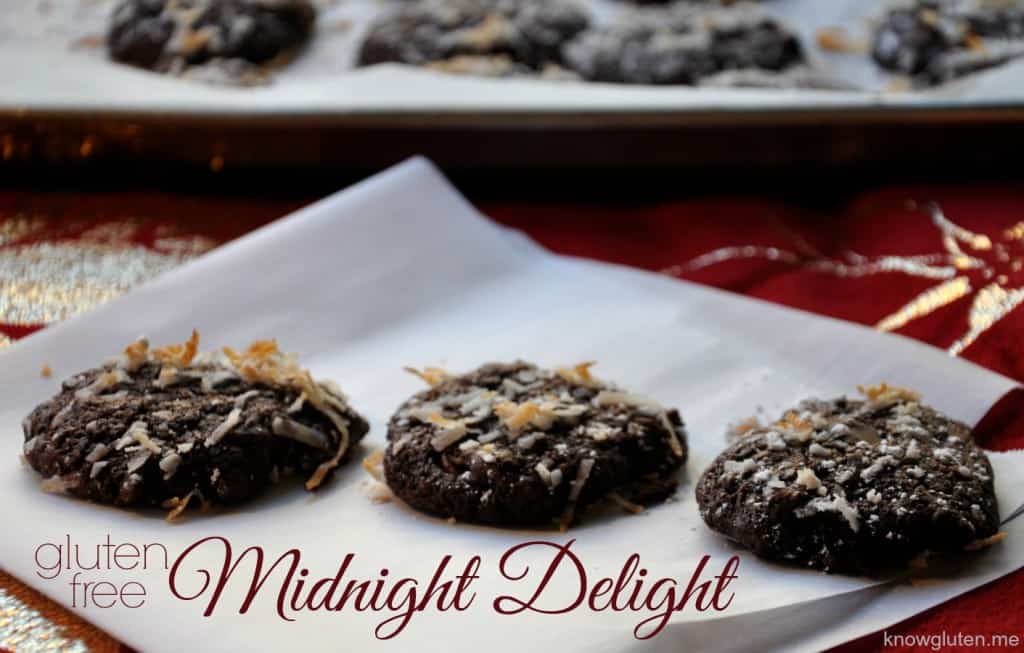 Chocolate Gluten Free Cake Mix Cookie - Easy!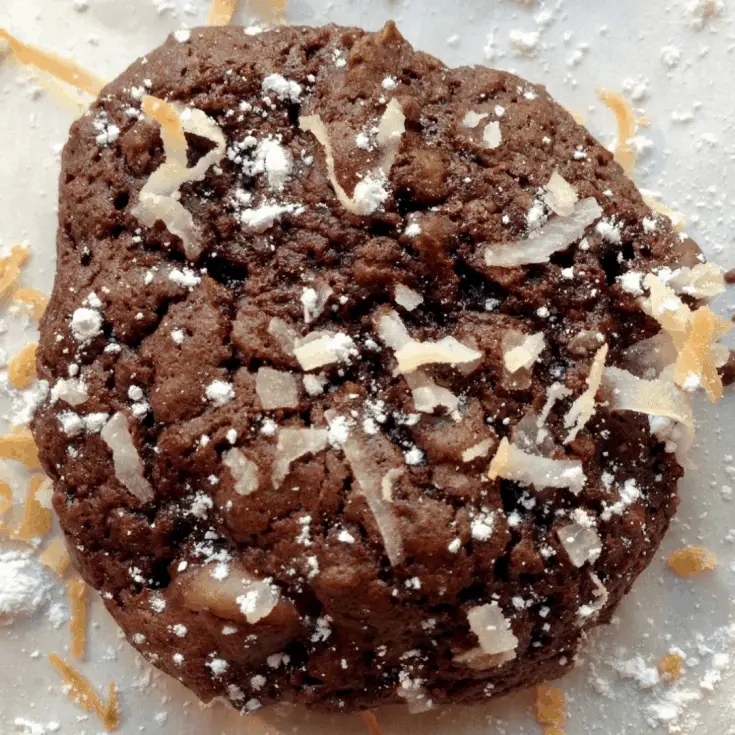 Have a gluten free chocolate cake mix? It's easy to make these tasty cookies!
Ingredients
1 package gluten free chocolate cake mix
1/3 cup cooking oil
3 eggs
1 cup coconut
1 cup chocolate chips
1/2 cup coconut for topping.
Instructions
Mix cake mix, oil and eggs together with an electric mixer until a dough ball forms.
Stir in 1 cup coconut and the chocolate chips.
Drop by spoonfuls 2″ apart on a parchment lined cookie sheet.
Gently press remaining coconut onto the tops of the cookies.
Bake at 350F for 8-10 minutes or until cookies are no longer shiny on top.