I don't usually make cookies. I usually make cakes. If I can get away with it, I make one-bowl cakes. It's not because I don't love cookies, it's because I dislike chaos. The problem lies, really, in the newest member of my kitchen staff. She's a fantastic baker. When my sous-chef cracks an egg into a cup, she can pour it into the bowl like nobody's business. And man, can she handle a whisk! I can usually turn the cake baking completely over to my trusty assistant.
Cookies are another story. For some reason, cookies invite disorder. Instead of the well orchestrated pouring of cake batter into a pan, cookies result in a mad grab of multisized cookie balls, violently rolled and then squashed flat by little fingers onto the cookie sheet. Making cookies turns into a race to the sticky finish.
And that's saying nothing about the rest of the household. When cookies are being prepared, people swarm into the kitchen (and by numbers this family is officially a swarm), pinching off fingerfuls of raw dough to eat, hovering, distracting my staff so that things are dropped, left out of the recipe, thrown..
But, it's Christmas. And there is no Christmas without cookies.
Over the next few weeks you are going to see A LOT of Christmas cookies on this blog. I've actually assembled a team to eat all the cookies I'm making so that I don't accidentally eat them all myself. They're all going to be as easy or even easier than this recipe.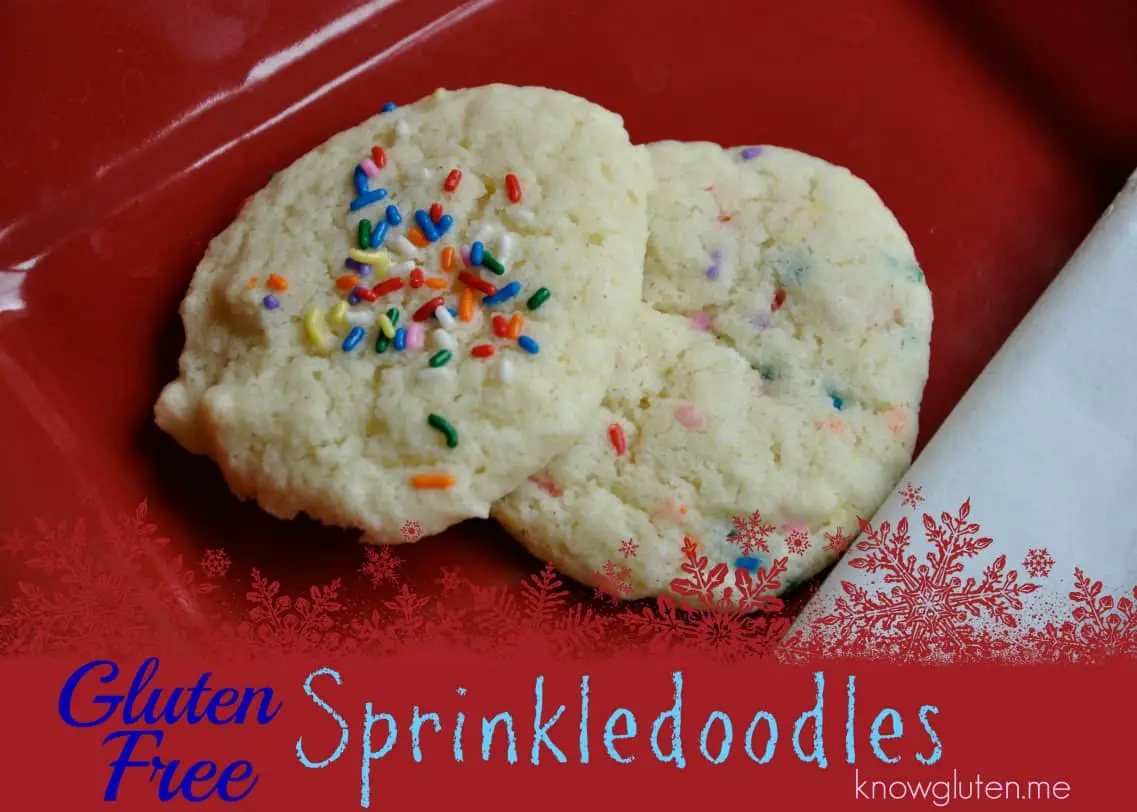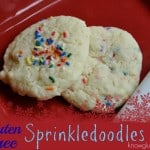 Gluten Free Sprinkle Doodle Cookies
A quick, easy, and tasty cookie made with gluten free Bisquick
Ingredients
2

eggs

2

cups

gluten free Bisquick

1/2

cup

butter

1

cup

sugar

1

teaspoon

vanilla

1/4

teaspoon

cinnamon

Sprinkles for topping
Instructions
Pour sprinkles onto a plate.

Combine all ingredients except sprinkles in a bowl.

Mix until a dough forms.

Shape dough into 1 1/4″ balls and dip tops into sprinkles.

Place 2″ apart on a cookie sheet.

Bake at 375F 8-10 mins, until cookies set.

Cool completely before serving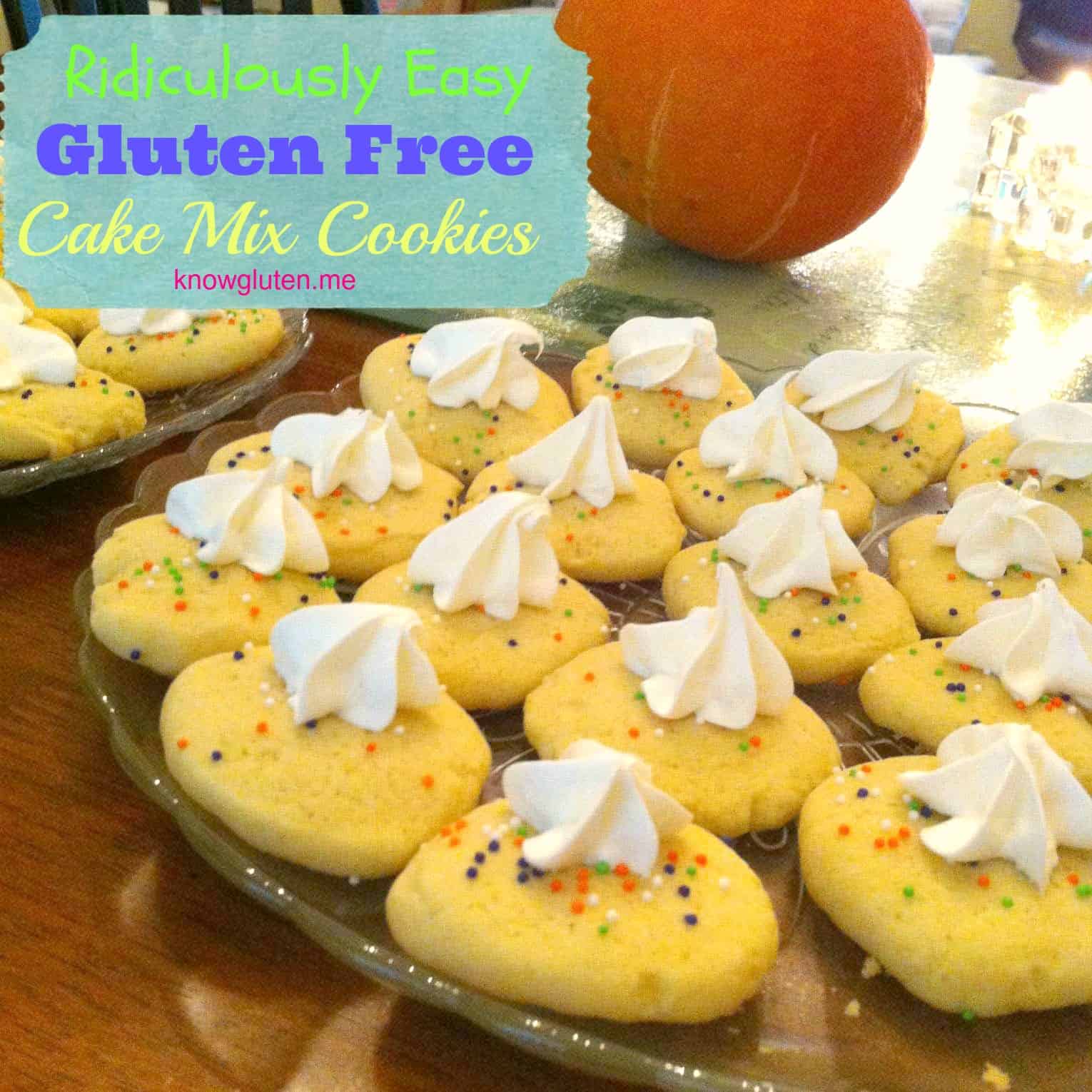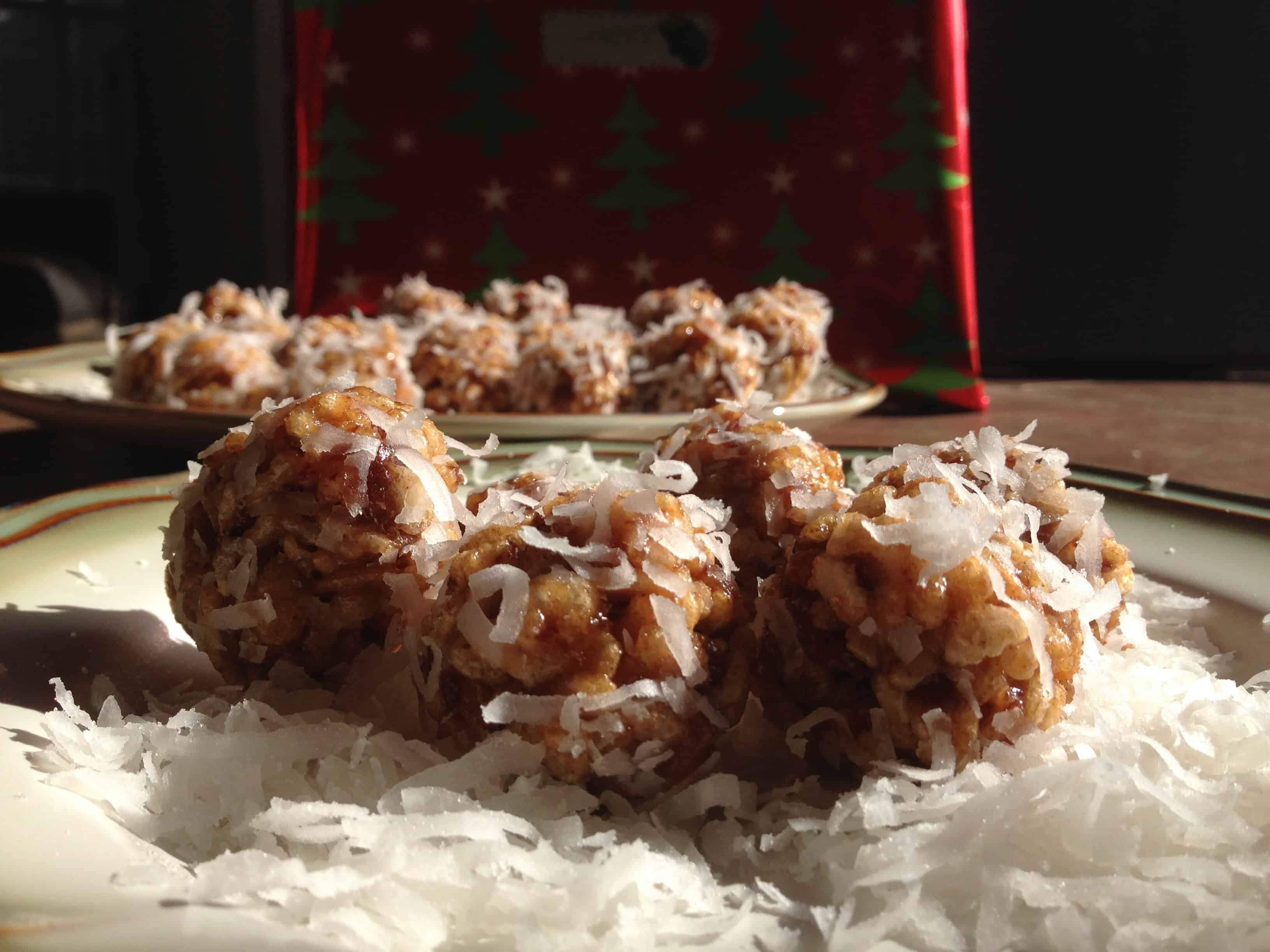 Link Parties:
This post is linked up with Gluten Free Homemaker's Gluten Free Wednesdays
Thanks for visiting! Click on a cupcake to connect with me on social media!