Gluten Free Cloud Dough is saving my summer. At least for today. 🙂 
It's the middle of the summer and I'm experiencing something I'm sure only moms experience (or at least I've only heard moms mention it), Mid-Summer-Slump.
Mid-Summer-Slump. Seriously. For the first time ever, we've taken a summer break to accommodate some neat programs that the 11 year old wants to participate in. Our daily routine has been shattered. We've been leaving the house all day for two days a week, which is seriously overwhelming. And we've been staying home for 3 days a week with nothing planned, which is crushingly boring. (You see what I mean?) I seem dissatisfied with every aspect of the summer. AND the kids are feeling it too! They're bored and needing entertainment. And the house seems to be bent and determined stay messy.
And I should really know better. I'm old experienced. I should really have. It. Together. (picture me snapping my fingers after every word.) I shouldn't have a full dishwasher and another load waiting to go in first thing in the morning. I should have an arsenal of fun activities to keep the 4yo busy so that I can actually, you know, pee.
So yesterday I just gave up. I cleaned the house, which uncleaned itself immediately, and then spent the rest of the day scrolling through Facebook. And this is where I think I may have found some relief to the Mid-Summer-Slump!!
I saw a recipe for Cloud Dough!  It was a version made with wheat flour, but I just knew someone had come up with a gluten free version. I actually found quite a few gluten free cloud dough recipes! And based on the notes from other bloggers, and my resistance to leaving the house to buy materials, I made my own, super simple recipe. The links below are all so easy with such normal ingredients, that you're sure to have the materials on hand.
One note: Play with it in a high sided container like a cake pan or large Tupperware. If your kids are really young, you might want to play with it outside. Or in a room that is easily swept up.
Rachelle from Tikerlab has a great kid-tested adaptation of her regular cloud dough.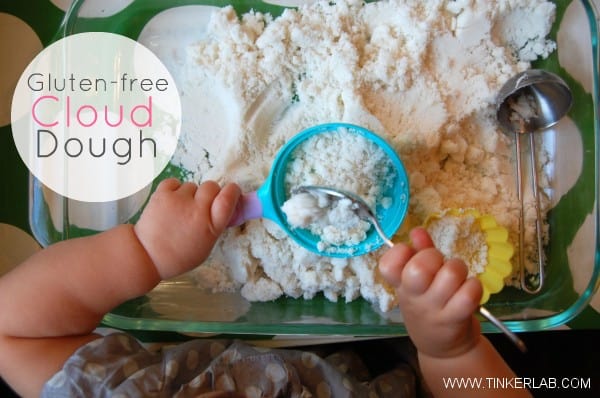 Suja and Deepa from Blog Me Mom share an absolutely gorgeous colored cloud dough made with normal pantry items.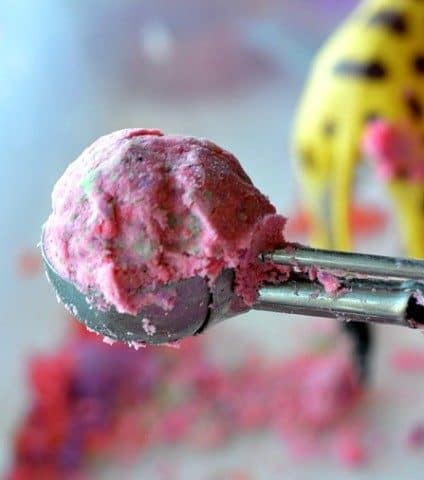 Amy from Wildflower Ramblings has a great recipe using gluten free staples plus many suggestions for turning cloud dough into a learning experience for your littles. (Also, note the super smart use of a bedsheet dropcloth.
Dayna's sweetie Super B was absolutely digging the cloud dough she shared on Lemon Lime Adventures. An added bonus, if she eats it (and she did) it's actually a good thing. If you have young toddlers or babies, you'll love this one.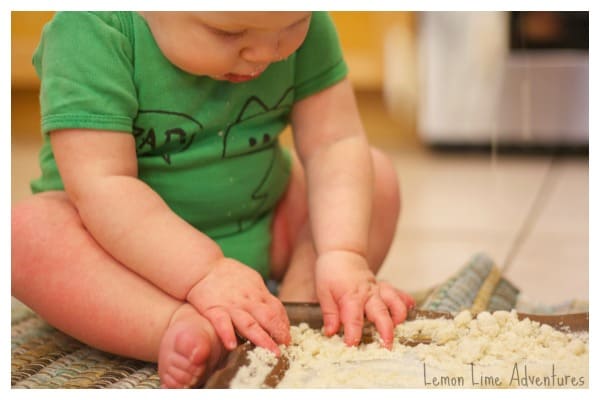 And my own two ingredient recipe has actually kept the super busy 4 year old occupied for the entire time I've been sitting here, writing. She's gotten herself a cup and if she starts to get bored, I'll introduce some of the tools and toys I've seen on all these great blogs!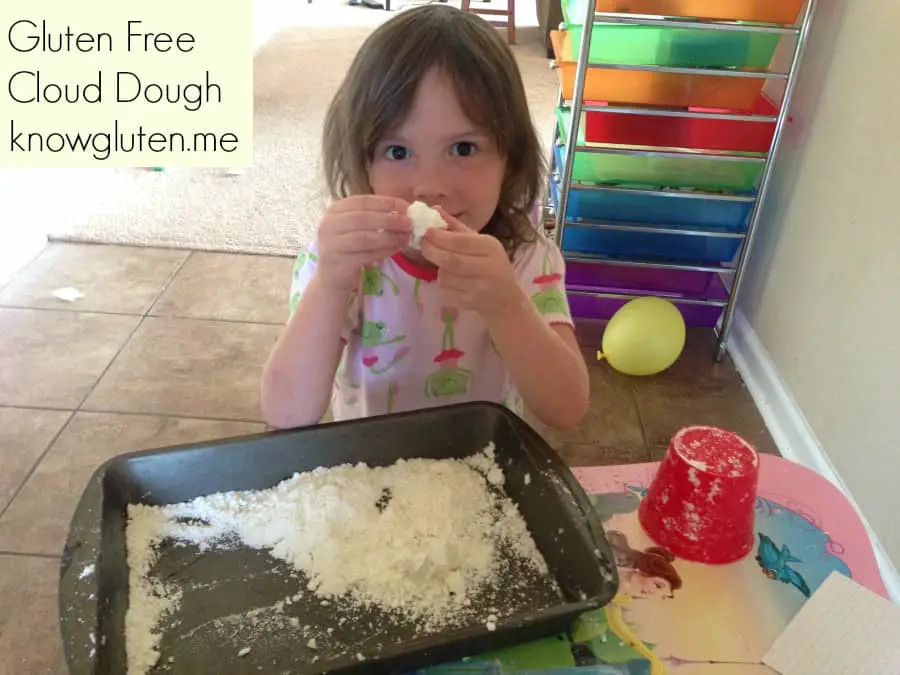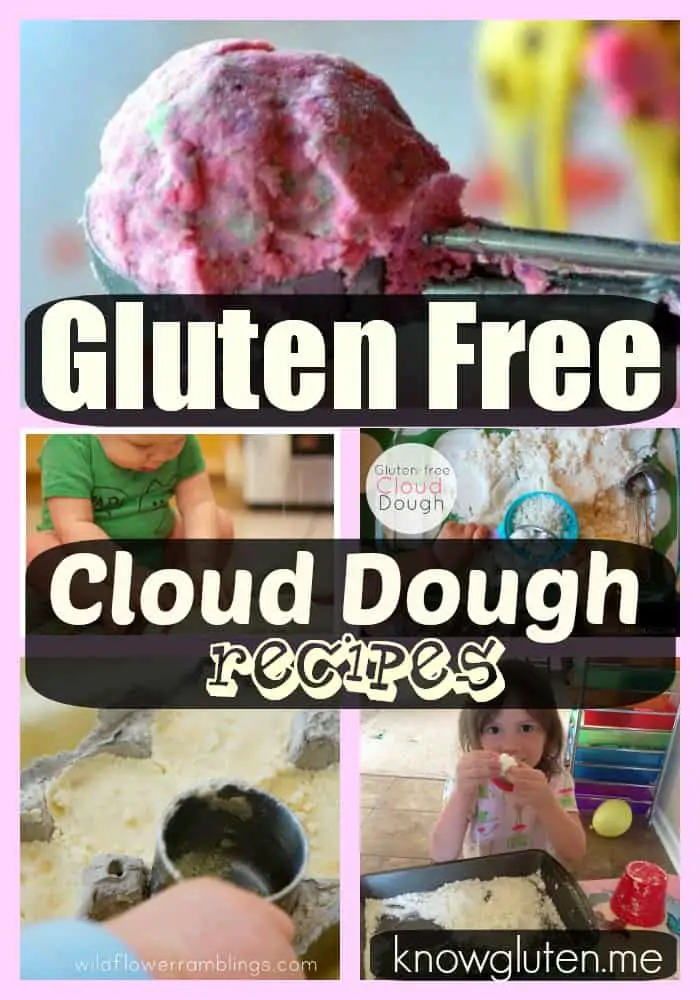 Hope this helps you have a great rest of the summer!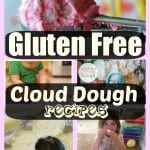 Gluten Free Cloud Dough
Ingredients
1/2

cup

cornstarch

1

Tablespoon

coconut oil
Instructions
Using your fingers, work cornstarch and coconut oil together until completely combined.

Dough should be crumbly, but hold together if squeezed.

Measurements are approximate and seem to rely alot on humidity so add a teensy bit more coconut oil or cornstarch if your consistency isn't quite right.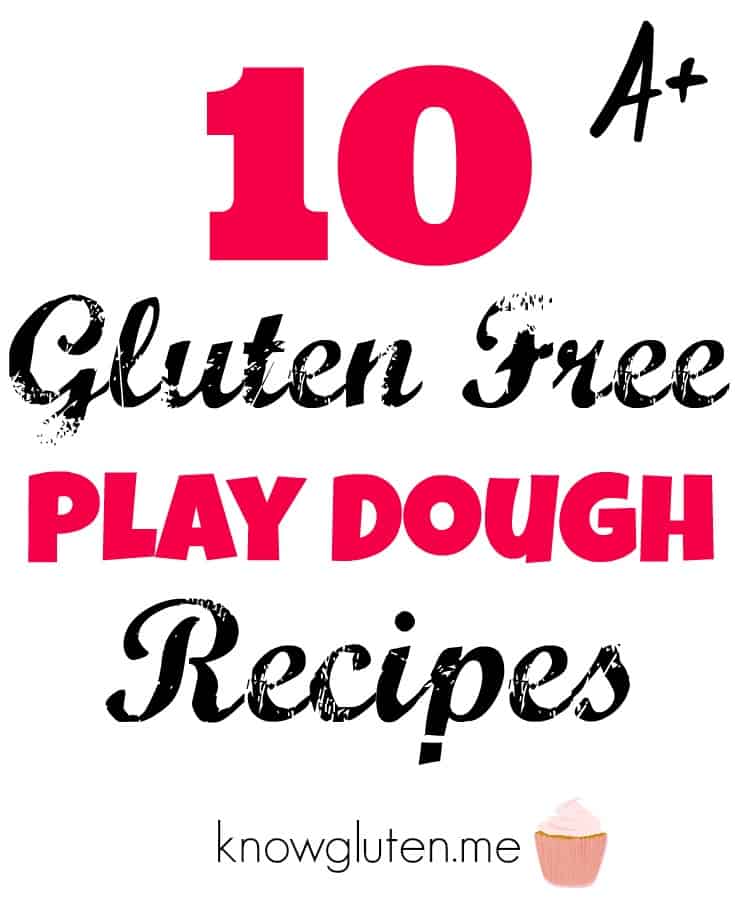 Thanks for visiting! Click on a cupcake to connect with me on social media!