Anyone else dread finding a good gluten free meal in the airport?
So, we're travelling. We went to Vegas, the Grand Canyon and Zion National park. We just got home and now we're headed to Canada to visit family, go up the CN Tower, see the Falls and on the way home we're stopping in DC to see the Smithsonian (the Smithsonian is totally on my bucket list!) – Actually, We're back!! I wrote this right before we went to Canada, but just had time to publish it now!!
We love to travel. Really love it. But I really dread the whole "finding a safe place to eat" part of traveling. On road trips we picnic and I have a few standard restaurants that I know for sure I can get a safe meal. Restaurants that are available at every second exit, like Wendy's, for the gluten free chili and baked potatoes or Chili's for the grilled salmon and unseasoned broccoli. But airports are a whole different kettle of fish. I usually end up grabbing a banana or a pre-made salad in a plastic box. Not a bad meal, just not a fantastic meal.
So, when we stopped in Denver for a 2 hour layover, I honestly wasn't expecting much. We walked around concourse D, found some restaurants because we have kids to feed, and my husband grabbed the menu from Mesa Verde to see if "there's anything for you to eat here."
Surprise!! They actually had gluten free dishes marked on the menu!! This inspired confidence!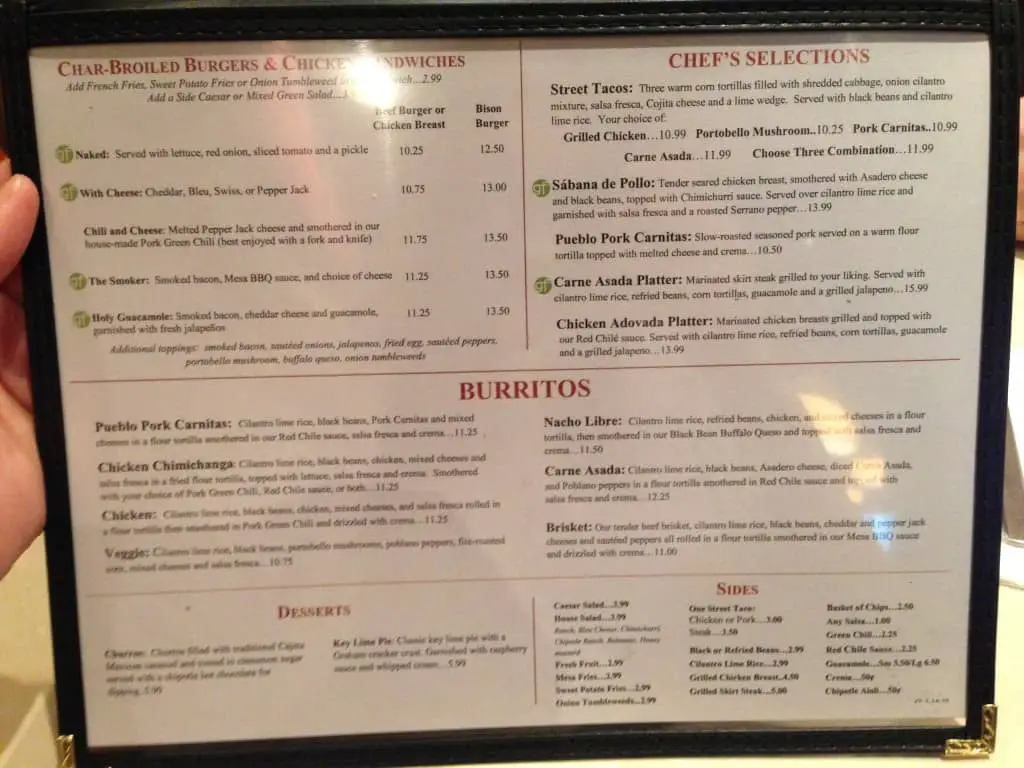 Our server Desiree, in addition to being hilarious and super nice and teasing the guys about wanting a Coke when there was only Pepsi, was knowledgeable about gluten free and immediately checked with the manager about the one question she wasn't sure of.
The menu says that items marked "gf" are either gluten free or can be modified to be gluten free, so when I ordered, I assumed there was a gluten-filled version and made sure to mention to Desiree that I wanted my dish modified to be gluten free.
The wings are the only gluten free item on their menu that I would personally avoid. They're not prepared in a dedicated gluten free fryer, so would be okay for someone just trying to reduce gluten in their diet, but not celiac safe because there could be cross contamination. And the gluten free burgers come bunless, so if you're craving a burger, keep that in mind.
I ordered the cobb salad, and it was both the best salad and the best airport meal I've ever had (world traveler here, many airport meals under my belt). It had greens, not just lettuce, and they were fresh and had flavor. There was roasted corn, smoked bacon and a generous amount of chicken. It was a meal, not just a salad. The whole thing was topped with  a creamy chipotle dressing (not spicy, just flavorful).
If you're wondering, the gluten-filled meals were also good. My 5 year old ordered the cheese quesadilla from the kids' menu and ACTUALLY ATE IT. Usually her "kids' meal" is just a $5 restaurant seating fee.
Kudos Mesa Verde, and thanks from this weary gluten free traveler!