Last week I was homesick. Not seriously, just a little. Reading everyone's tweets and Facebook posts about cooler weather and back to school supplies made me a bit lonely for those nights curled up on the couch with a cup of tea and a warm spicy dessert.
The homesickness was bad enough that I turned the oven on in my already 95F kitchen, and made a grain free, dairy free version of my mom's apple crisp.
This is such a simple recipe. Just slice up your apples and lay them in a pan, then combine the topping ingredients and sprinkle over top and bake. The cashew meal replaces the flour (and part of the sugar since cashew meal is so sweet) and the slivered almonds replace the oats.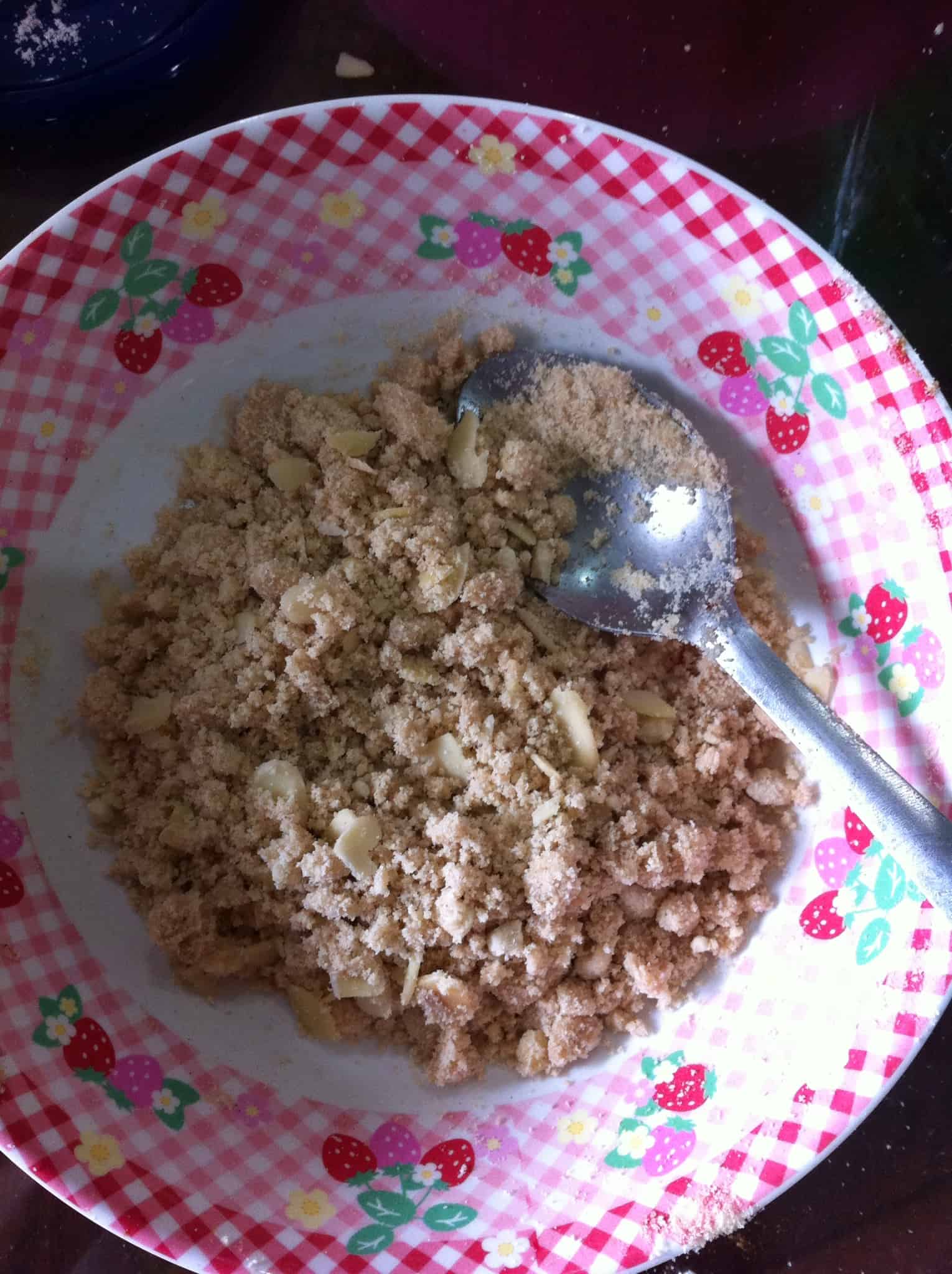 To make your own cashew meal, just grind cashews in a coffee grinder, food processor or in a Magic Bullet with the flat blade.
Grain Free Dairy Free Apple Crisp
Ingredients For the Apples:
6 Apples, cored and sliced into 1/4″ thick wedges
2 T lemon or lime juice
2 T sugar
2 tsp cinnamon
Directions:
Combine juice, sugar and cinnamon.
Add apple slices and stir gently to cover with juice mixture.
Lay in a square baking pan.
Ingredients For the Topping:
1 cup cashew meal
2 T sugar
2 tsp cinnamon
1/4 cup slivered almonds roughly chopped with a knife to size of oats (about in quarters)
1-2 T coconut oil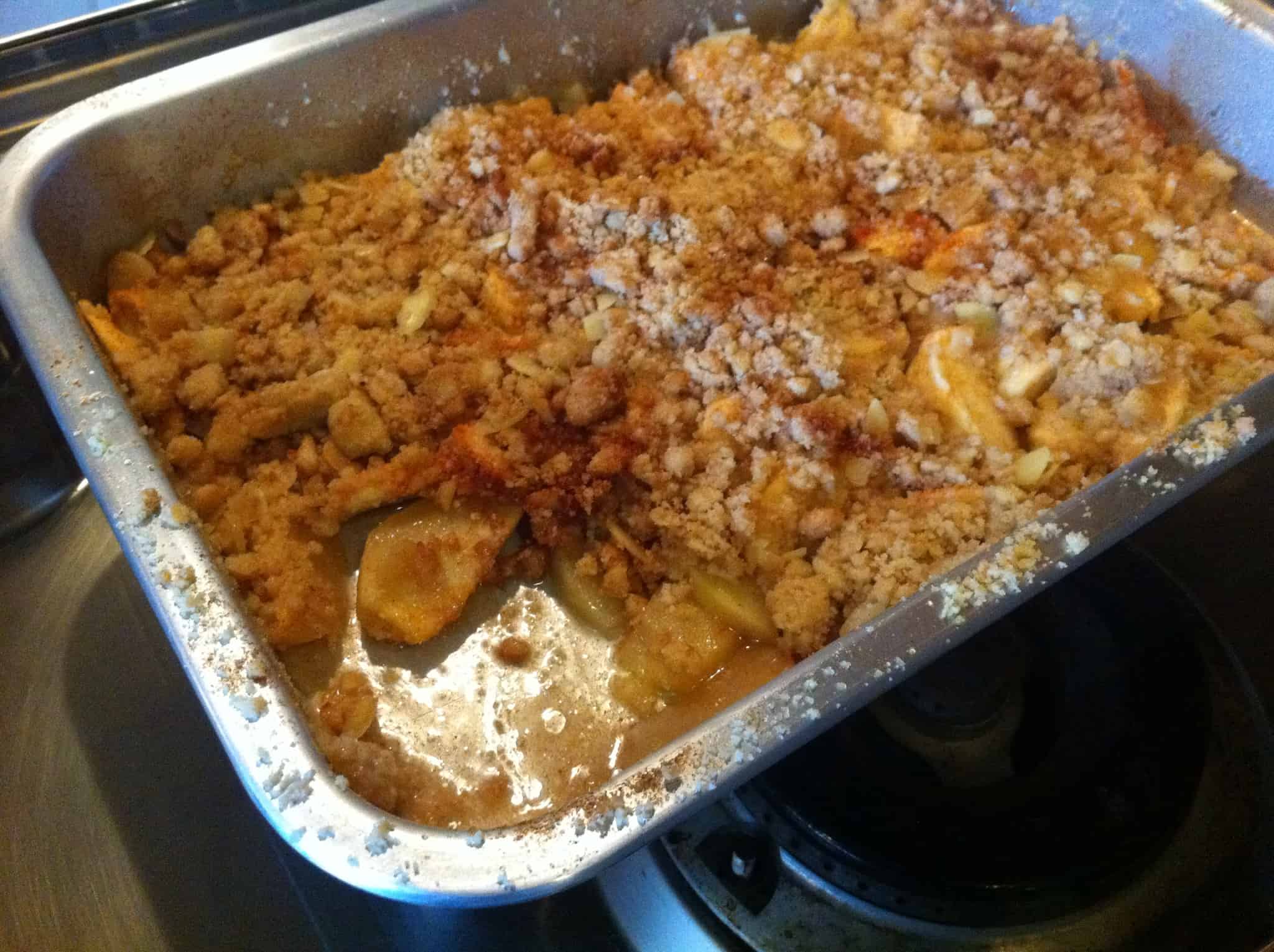 Directions:
Combine all ingredients except oil.
Drizzle oil one tablespoon at a time, and combine with back of spoon until mixture forms small clumps. Add more oil if needed.
Sprinkle topping over apples to cover. Don't worry about getting it perfectly even.
Bake at 350F for 30 minutes.
Enjoy hot or cold. I like mine with a slice of cheddar cheese.
Note: this is my first post using Blogsy for iPad. Have you used it? Have any tips?