I finally did it. I finally came up with a gluten free brownie that everyone likes. Not only that, they actually like them more than wheat flour based brownies. These are a cashew butter based brownie similar to the controversial peanut butter brownie I shared a while ago. The cashew butter has a blander taste than peanut butter, so you just taste the chocolate. It's also more expensive, so this one will be reserved for very special occasions.
The icing is amazing. That is all.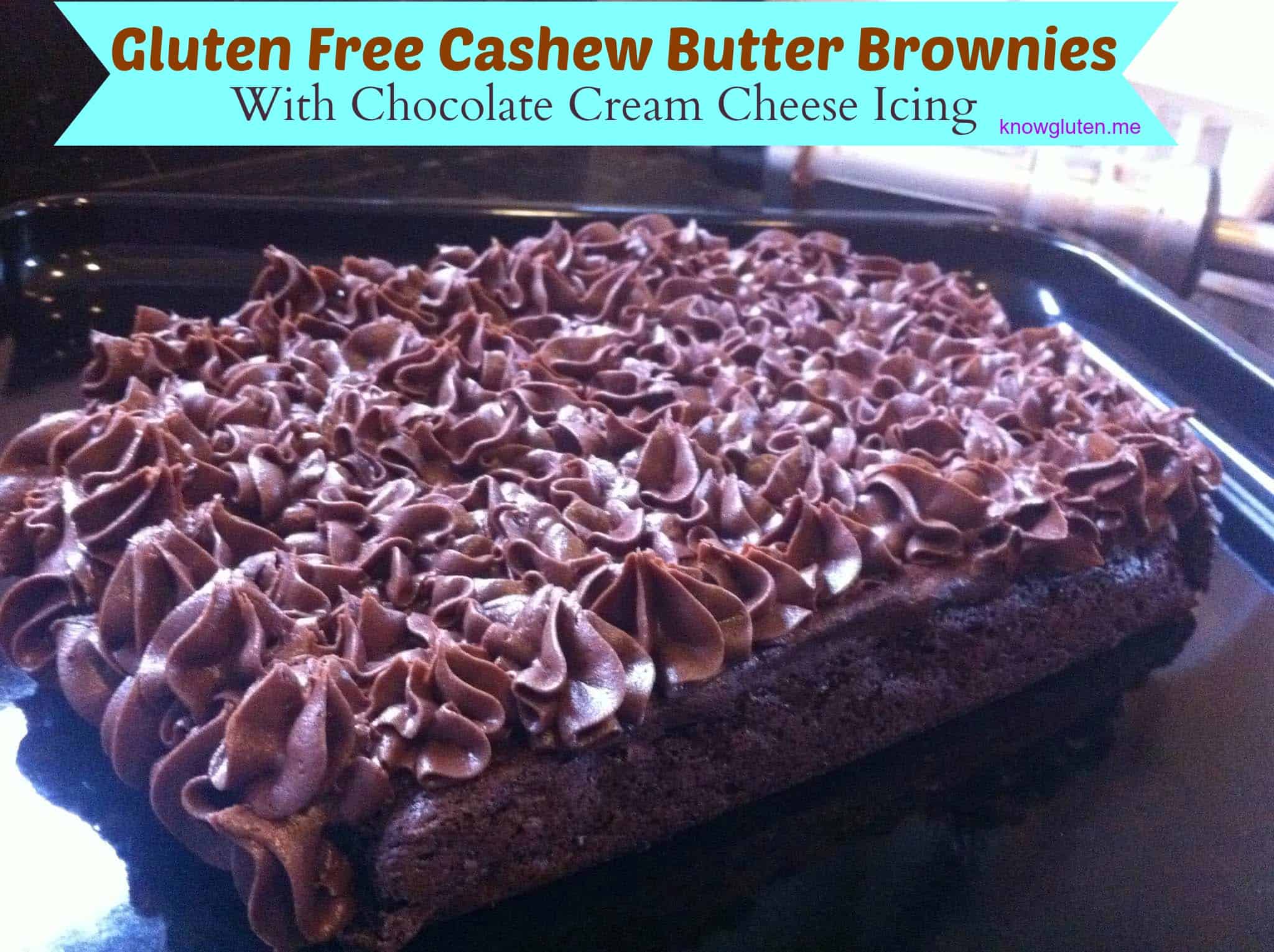 Gluten Free Cashew Butter Brownies
Click HERE for a printable recipe: Gluten Free Cashew Butter Brownies
Ingredients:
4 eggs
1 heaping cup cashew butter
1 1/2 cups cocoa
2 cups sugar
2 tsp vanilla
1/2 T baking soda
1/3 cup  melted butter
1/4 tsp salt
Directions:
Combine all ingredients in a large bowl.
Mix well with electric beaters.
Pour into a 9″ baking pan lined with parchment paper.
Bake at 375 for 40 mins, or until a toothpick comes out clean. In about 5 minutes of cooling the toothpick will come out sticky so don't re-test or you'll mess yourself up.
Chocolate Cream Cheese Icing
Click HERE for a printable recipe: Chocolate Cream Cheese Icing
Ingredients:
1 8oz brick cream cheese softened
3 T butter softened
4 cups icing sugar
1/2 cup cocoa
Directions:
Mix together cream cheese and butter until blended.
Add icing sugar, a bit at a time. Icing will seem loose.
Add the cocoa, this will firm up the icing.
Spread or pipe icing on to the cooled brownies.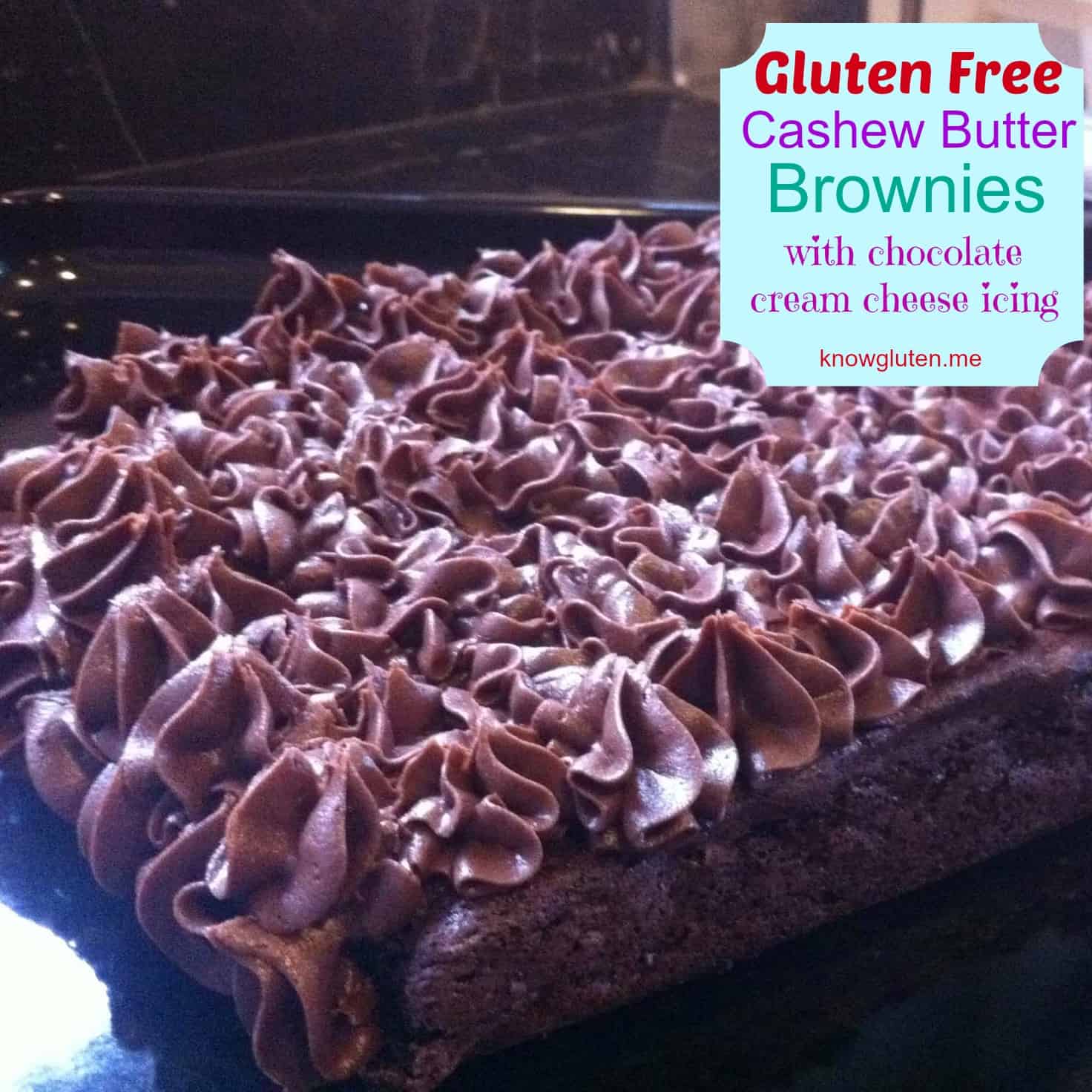 Thanks for visiting! I'd love to connect!