It's official. After an amazing 11 months in Thailand, we're moving back to the States. Needless to say, I have mixed feelings about this. It's been three years (2 in Canada and one here in Thailand) since life has been "normal". I miss normal. On the other hand, a community like Verge @ 50 is a very rare one, and I can't imagine finding a situation that would allow me to "do life" with others in such a real way. I'll miss the great friends that have surrounded us here.
There is one thing I don't have mixed feelings about. Football. You can't get all the games in Canada, and we haven't been able to get any games here in Thailand. And I miss football. I miss the family time. I miss the excitement. I miss shouting at the TV. And I really miss the snacks.
I made these little chickpea fritters the other day and the first thing I though was: these would taste so much better with football. They're so easy to make, they just take a bit of preparation. You need to throw everything together ahead of time and let the chickpeas soak. They taste very much like falafels. And they'd be excellent dipped in ranch or a sweet chili sauce. These are best if you eat them soon after they're made. If you're expecting company, double the recipe.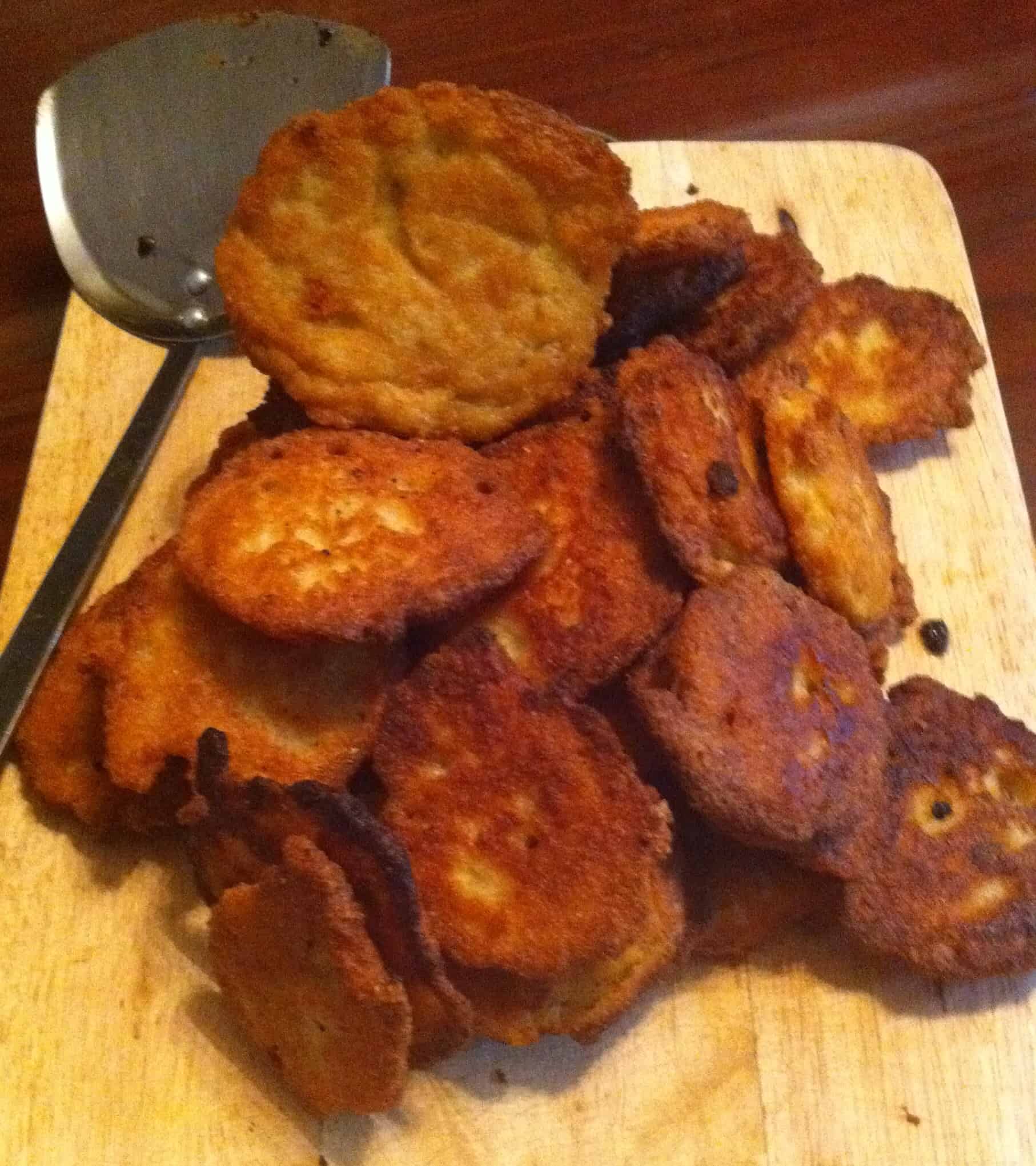 Gluten Free Vegan Football Fritters
Ingredients:
1 cup dried chickpeas
Broth
Broth:
1/2 cup diced onion
1/2 cup diced celery
1 T ground corriander seed
2 tsp ground cumin
2 T dehydrated garlic
2 T oil
3 cups water.
Directions:
Sautée vegetables in oil until tender.
Add spices and stir lightly over heat until vegetables are combined.
Add water and salt to taste. (you want this to have the same saltiness of soup you yourself would eat. )
Bring to a boil.
Remove from heat, let cool slightly and pour warm broth over chickpeas.
Let sit 8 hours or until chickpeas have about doubled in size.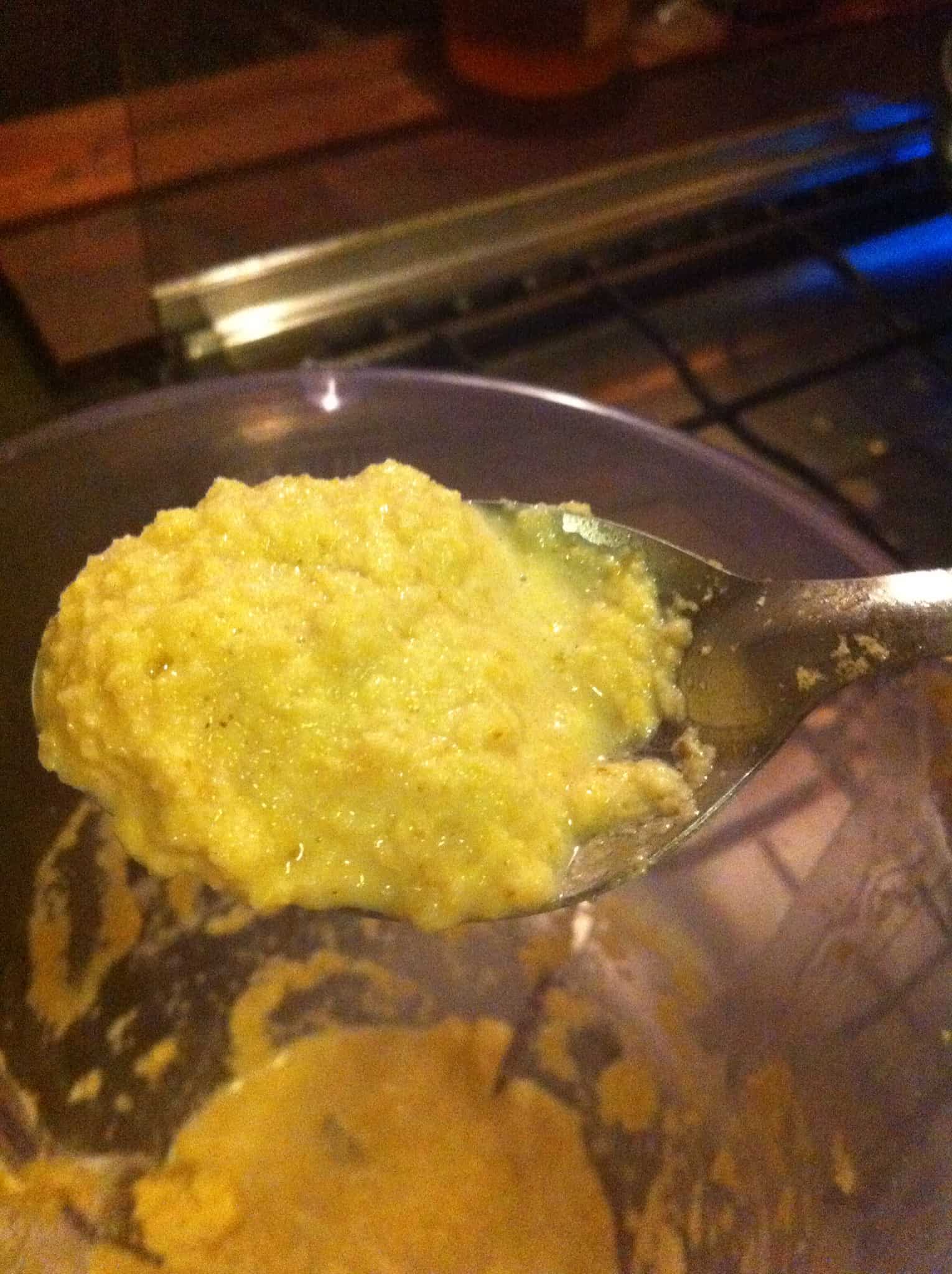 After Soaking
Drain chickpeas, reserving broth.
Add chickpeas (and the celery and onion stuck all over them) and 1 cup broth to the blender.
Blend on high, adding broth by the Tablespoon until chickpeas move loosely throught the blender. Blend until smooth. (it will still look sortof chunky no matter how much you blend it. If it's not really moving through the blender, you can add more broth a tablespoon at a time.
Heat 2″ of oil in a frying pan until smoking lightly.
Drop by half tablespoons into the oil.
Fry until tops are firm and full of bubbles and bottoms are brown. Flip and brown other side. You may need to add more oil as you go if the fritters soak it up.
Enjoy hot with football.
Go Pack.