Life has been a little crazy since November, and I'm appreciating fast easy gluten free meals like these sliders. 
Just a little crazy. We had family visit over the holidays, and my girls came home from college. We've also had some pretty serious (but not life threatening) medical issues that have taken up a lot of time! After Christmas we had the whole "adjusting to real life, start homeschooling" thing and now we're getting ready for my husband's yearly holidays. Whoah. Needless to say, the internet and baking have taken a back seat to all this.
These sliders are great, (they can be meatballs too, just make them into balls and don't flatten them), they're fast and easy, and everyone (at least everyone currently living in my house) will eat them. With the price of ground beef being what it is, this isn't an "often" meal, but it's a nice change from chicken.
This post contains affiliate links, that means if you click on a product link and make a purchase, I'll get a small percentage of the product cost.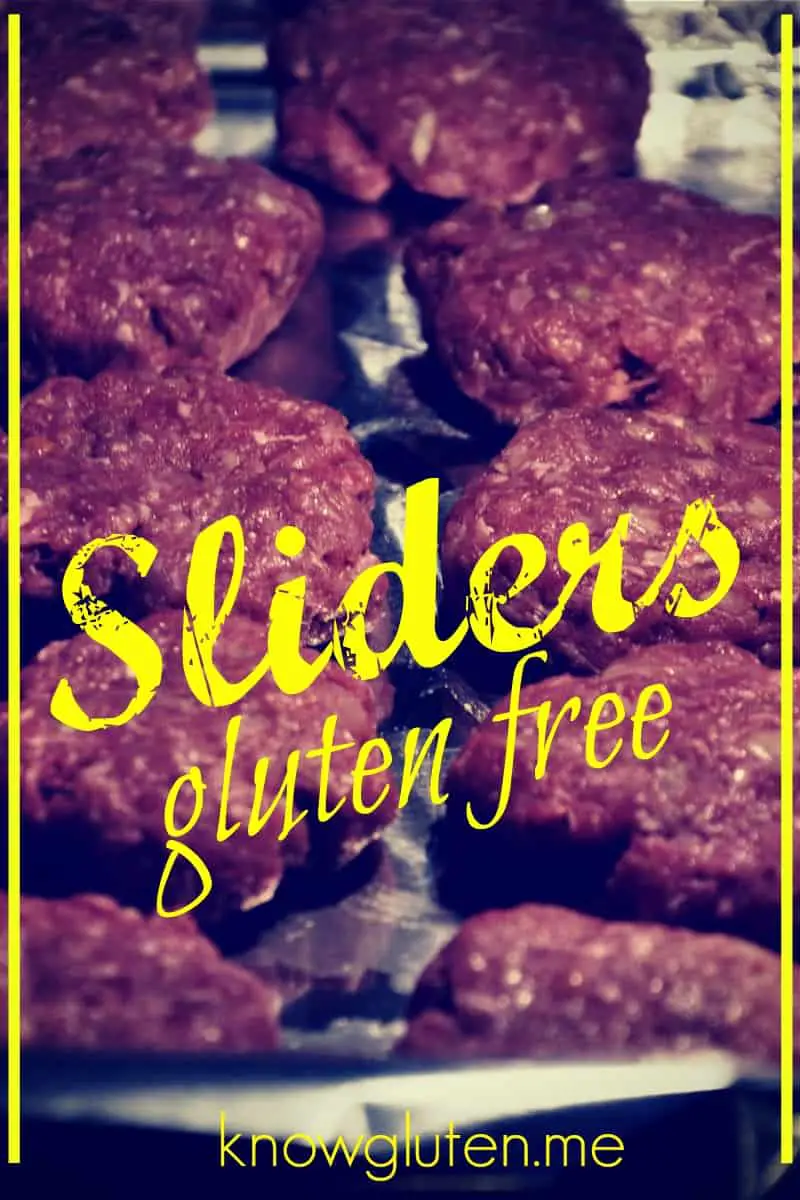 Gluten Free Sliders or Meatballs
Gluten Free Sliders or Meatballs Recipe Type : Entree Cuisine: Gluten Free Author: Jodi Stewart Prep time: 10 mins Cook time: 20 mins Total time: 30 mins Gluten Free Meatballs, For sliders, flatten before cooking then and serve in gluten free hot dog buns cut in thirds
Ingredients
2

lb

ground beef

1/2

onion minced

in a handy chopper or food processor

1

T

McCormick's chili powder

1/2

T

McCormick's garlic powder

3

tsp

coarsely ground sea salt
Instructions
Combine ingredients with your hands until onions and spices are mixed through.

Form into 2" balls on a foil lined cookie sheet

Bake at 400 for 15-20 mins (or until outsides are brown and meatballs are cooked through.

For Sliders: flatten meatballs slightly before cooking and serve as on Udi's hot dog buns cut in thirds or your favorite small gluten free roll.