Creamy and spicy with just a hint of garlic. This Red Pepper Hummus Soup is perfect for a quick meal on cool fall nights.
We've recently moved back to North America from Thailand, specifically to Louisiana. We've lived here before in 1998 and we're enjoying rediscovering old favorite places. If you're coming to Louisiana, a can't miss stop is Avery Island, the home of Tabasco. You can take a tour of the Tabasco factory (where they give you free samples of sauces!) visit the Country Store and drive around a beautiful bird sanctuary. We went a week ago and saw the Snowy Egrets building nests in Bird city.
When we visited last fall, we brought a lunch and ate it (topped with Tabasco samples) at the picnic tables outside the country store.
This soup is just one of the many ways we use the Tabasco Chipotle sauce. The Chipotle is my favorite. It actually tastes very little like the original Tabasco, more smokey and less pickley. The soup is really NOT the same without the sauce, so if you don't already own it, run now quick and grab some.
Tabasco hasn't sponsored this blog in any way or paid me to say these things. I'm just a fan.
This soup is a spin on red pepper hummus, with peppers, garlic and chickpeas. If you have time, you can roast the peppers by slicing and seeding them, placing them on a parchment paper lined cookie sheet and cooking them in a 450F until the skins start to develop dark bubbles. I'm usually making lunch at Lunch Time so I rarely bother with this step. This soup contains cream cheese so it's not vegan. If you make this using a vegan substitute, let me know how it turns out!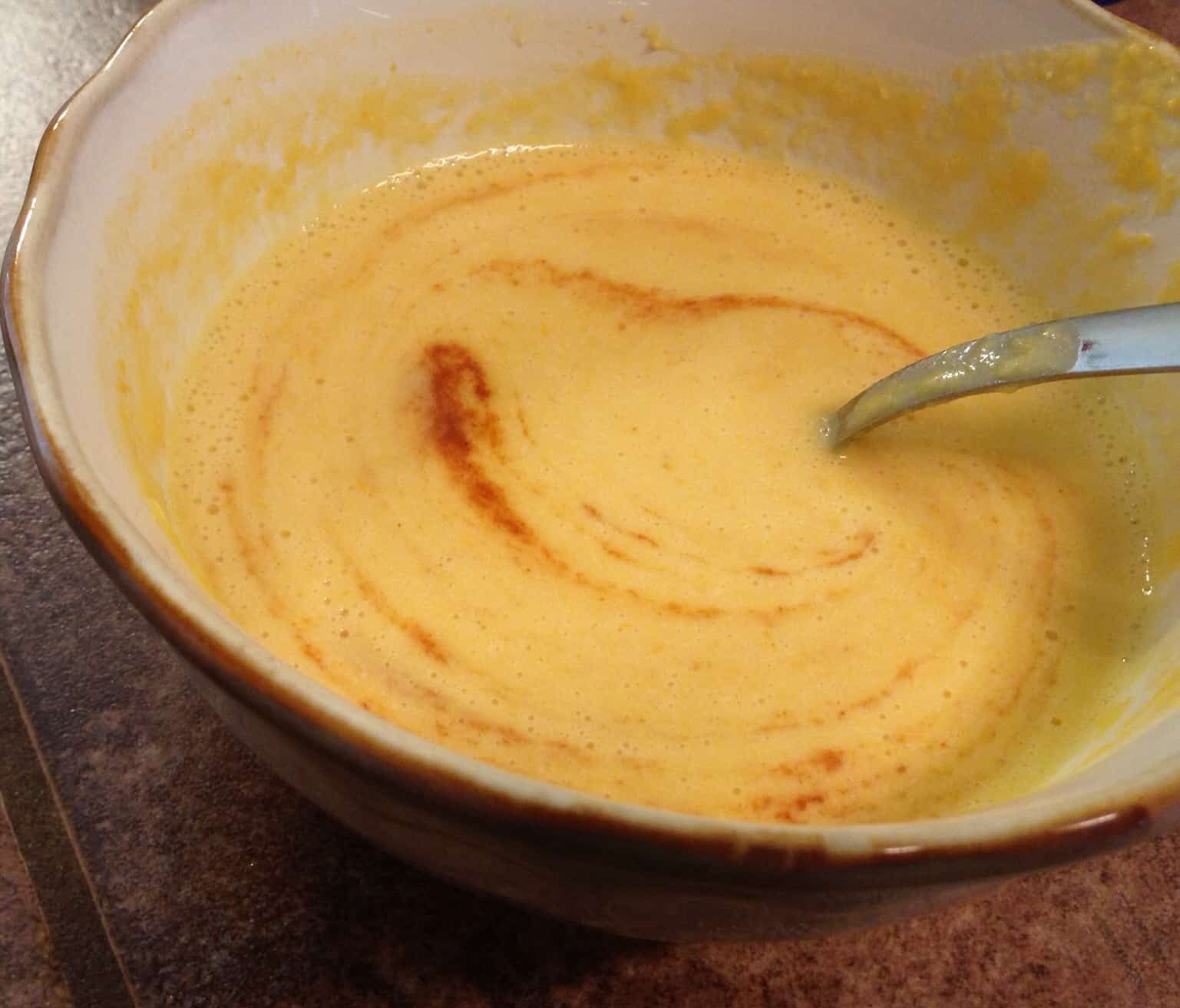 Gluten-Free, Vegetarian, Red Pepper Hummus Soup
Ingredients:
Olive oil
2 sweet bell peppers sliced

1 large onion sliced

1 T minced garlic

1 can chickpeas, drained and rinsed

2 tsp McCormick's Chili Powder

2 cans water

1/2 8oz block cream cheese (4oz)

Salt to taste

1 tsp or to taste Tabasco Chipotle sauce per bowl when serving.
Directions:
In 3 qt sauce pan, heat olive oil. Add onion and peppers and garlic and sautée until tender.

Add chick peas, chili powder and water.

Bring to a boil. Reduce heat and simmer 20 mins

Add salt to taste

Add cream cheese in chunks.

Puree in blender until smooth.

Return to pot and reheat.

Serve with Tabasco Chipotle sauce.
Link Parties:
This post is linked up with Call Me PMc's Saturday Dishes
Staying in touch is so sweet. Click on a cupcake to hang out with me on social media.