This easy soup is great served right away, but so much better after the flavors have a chance to mingle overnight. I like to make this after the younger kids go to bed and heat it up for lunch.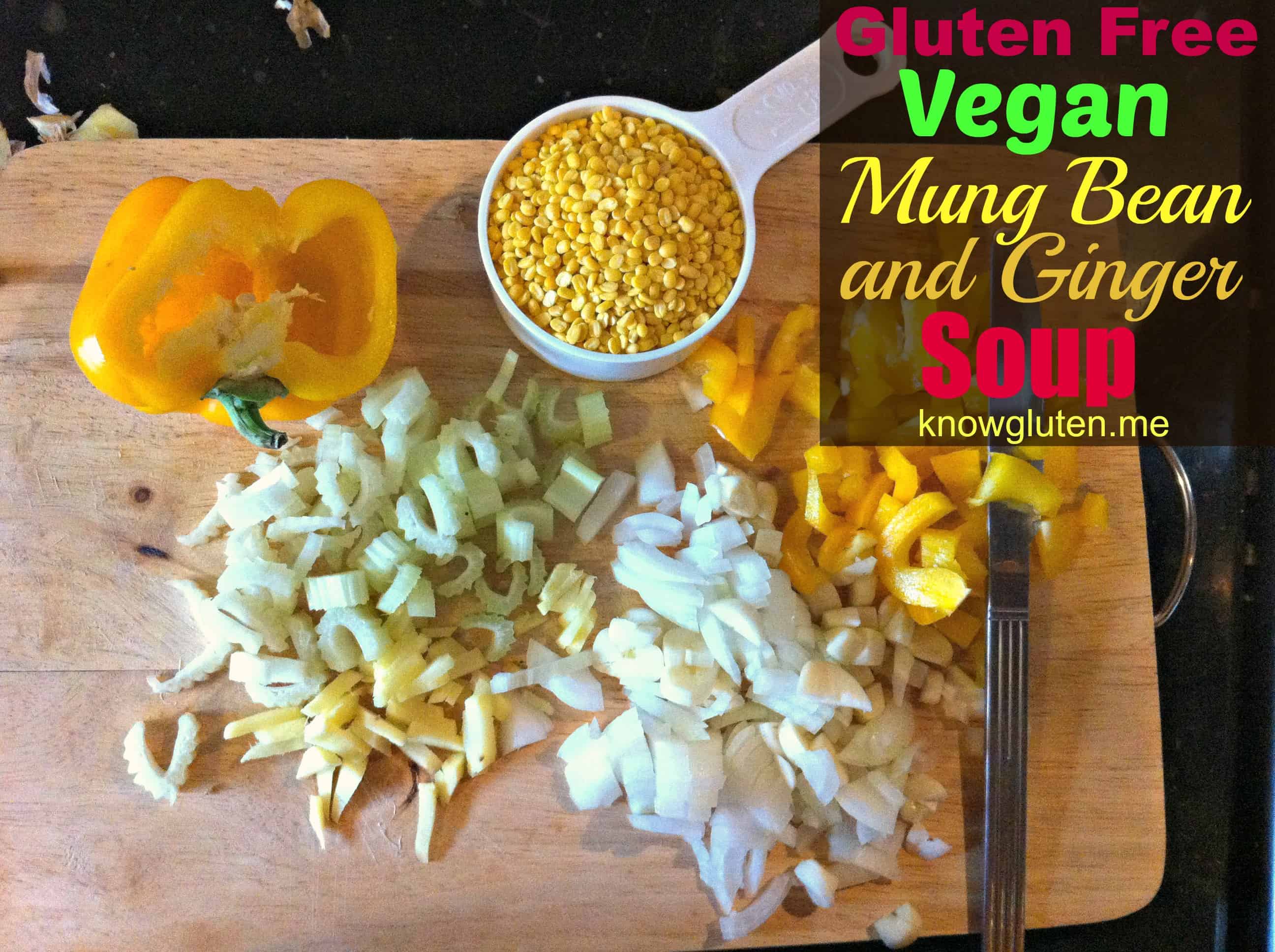 Gluten Free, Vegan, Mung Bean and Ginger Soup
Click HERE for a printable recipe: Gluten Free, Vegan Mung Bean and Ginger Soup
Ingredients
1 small onion
1/2 stalk celery chopped
1/2 yellow bell pepper chopped
4 cloves garlic
2 Tablespoons fresh ginger chopped or 2 tsp dry ginger
3 tsp ground corriander seeds
2 Tablespoons oil
1/2 cup mung beans
4 cups water
Salt and pepper to taste.
Directions:
Heat oil over medium heat. Add chopped vegetables, garlic and ginger. Sautée until tender.
Add spices and mung beans and stir gently for a minute or until the spices are worked through.
Add water and bring to a boil.
Reduce heat and simmer for 30 minutes or until beans are tenderLet cool and purée soup in a blender until smooth. (This step is optional. If you don't have a blender, the soup tastes just fine as it is).
Add your salt and pepper. I find it needs quite a bit of salt, but I like salty food.
Let cool and store in the fridge over night. Reheat tomorrow for lunch.