It seems everyone in my house has a different food issue. This year, because of increasingly poor health, my daughter decided to try becoming a vegetarian. Surprisingly, (to her meat eating Momma) her health has improved dramatically. Even to the point of no longer requiring her prescription of iron supplements. The only problem I have with her new diet, is finding things that I can cook for both of us. Vegetarian AND gluten-free is a pretty narrow window.
Hey Friends!! It's take me a while, but I've actually discovered an even easier way to make this soup! I've been putting all the ingredients in the blender and pureeing them  before I cook the soup. Not sure why I hadn't thought of it before, but it's so much easier than cooking the soup, waiting for it to cool, blending it, reheating it, and finally, after all that waiting, serving it. I've been making this soup when I have the time (which I don't need much of anymore) and keeping it in the freezer in quart sized ziplock bags. It makes a fantastic easy lunch or first course for company. If you're looking for a way to incorporate more plant based food into your diet, or if your daughter has suddenly gone vegetarian, and you don't want to spend hours in the kitchen, then this is a good recipe to have on hand.
I've updated the recipe card so it's easy to print out and keep in your binder. I hope it's as wonderful an addition to your recipe collection as it has been to mine.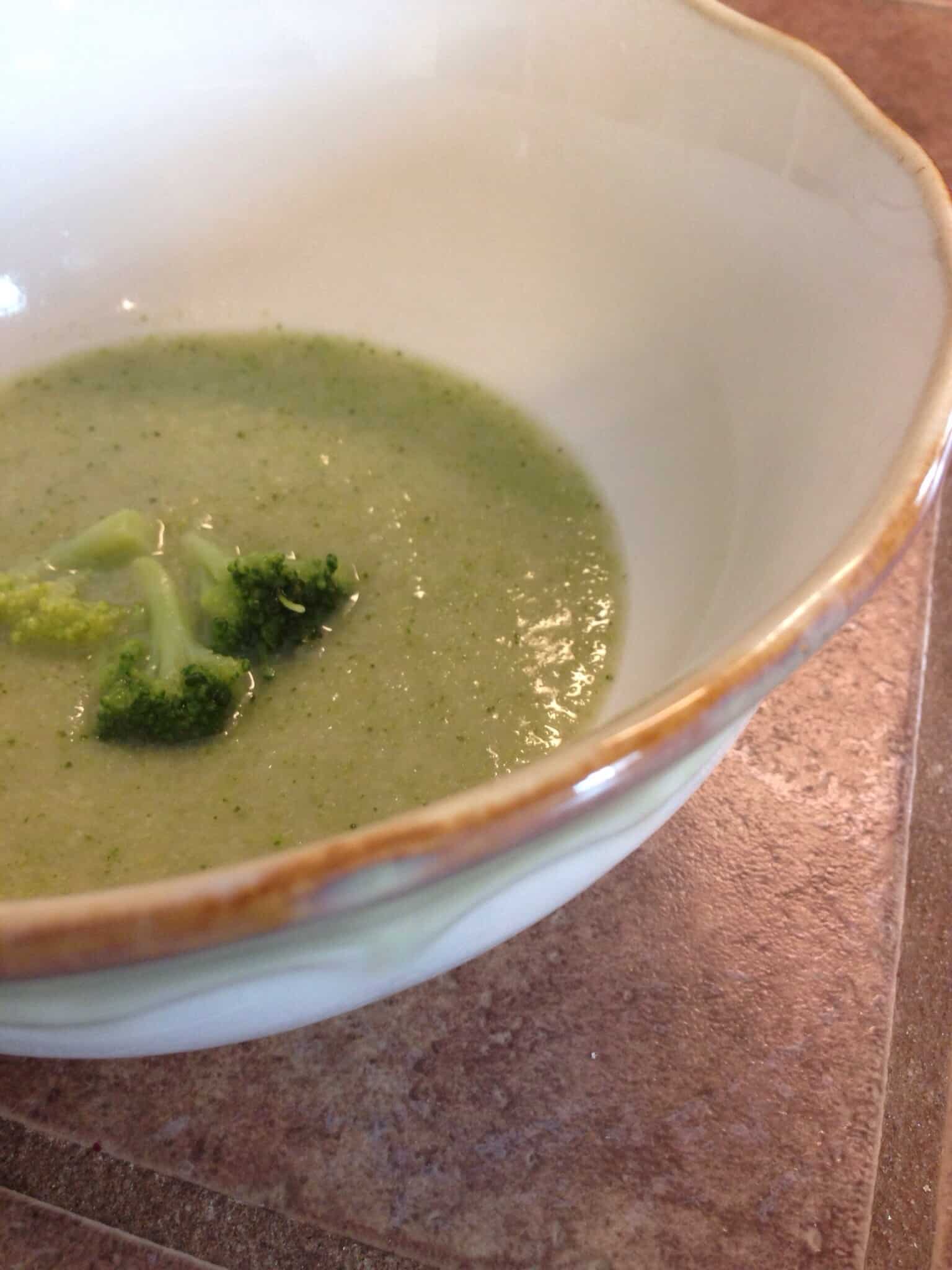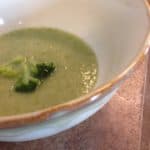 Gluten Free, Vegan, Very Easy Broccoli Soup
Start in the blender, finish on the stove, this soup is a favorite at our house because it's fast, easy, and delicious.
Ingredients
5

cloves

garlic

medium onion

chopped

1

stalk celery

chopped

1 15

oz

can chickpeas

drained and rinsed

2

cans water

use the chickpea can or 1 32 oz box of Swanson vegetable broth

14

oz

bag frozen broccoli florets

2

tsp

lemon juice

optional

Salt

to taste
Instructions
Combine all ingredients, except for salt, in a large blender

Blend until very smooth.

Pour into medium sized sauce pan.

Bring to a boil, and then simmer for 15 minutes until the texture is soft (the vegetables need to cook).

Taste and add salt.

Serve immediately.

Non vegan option: top with shredded cheddar cheese.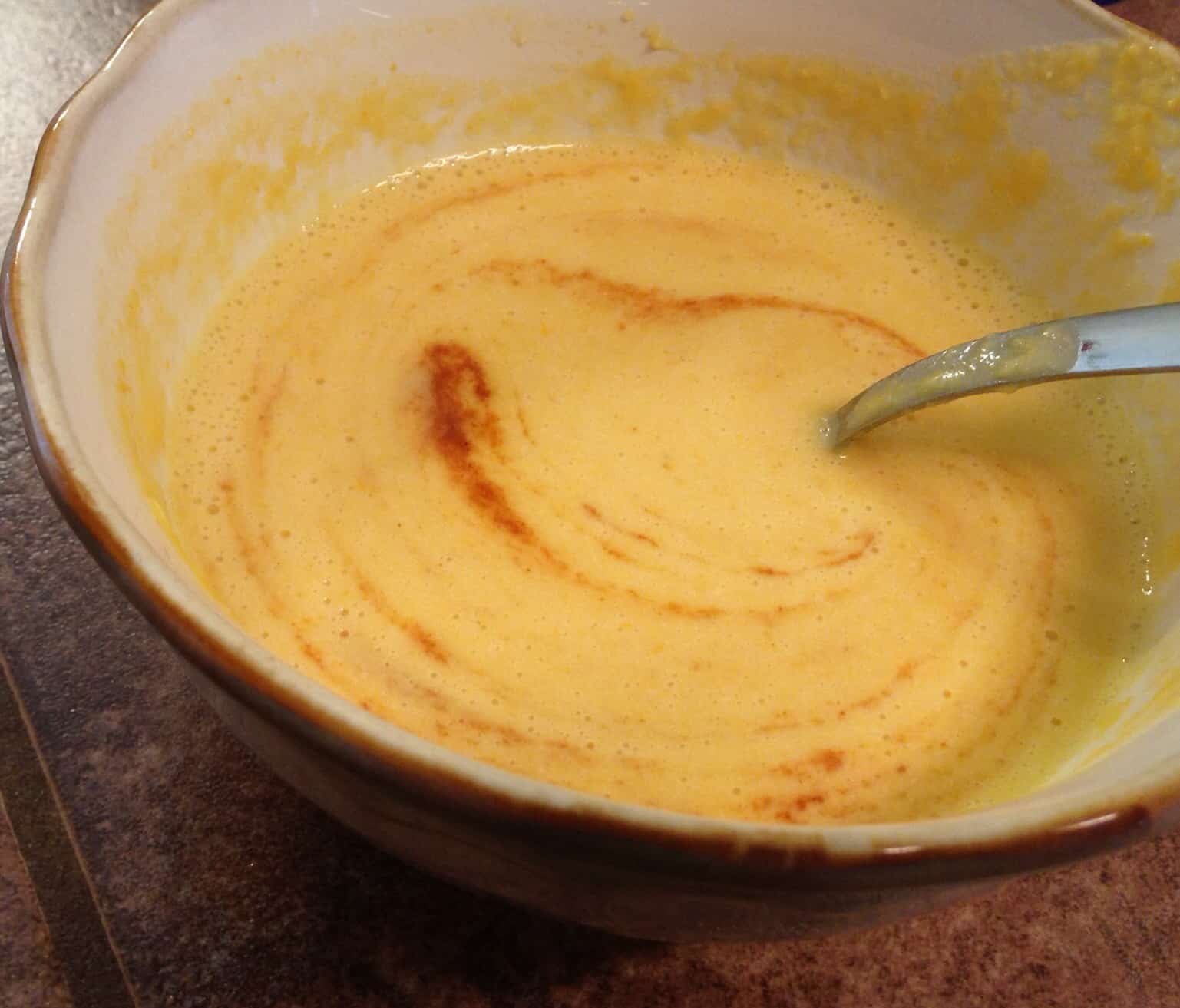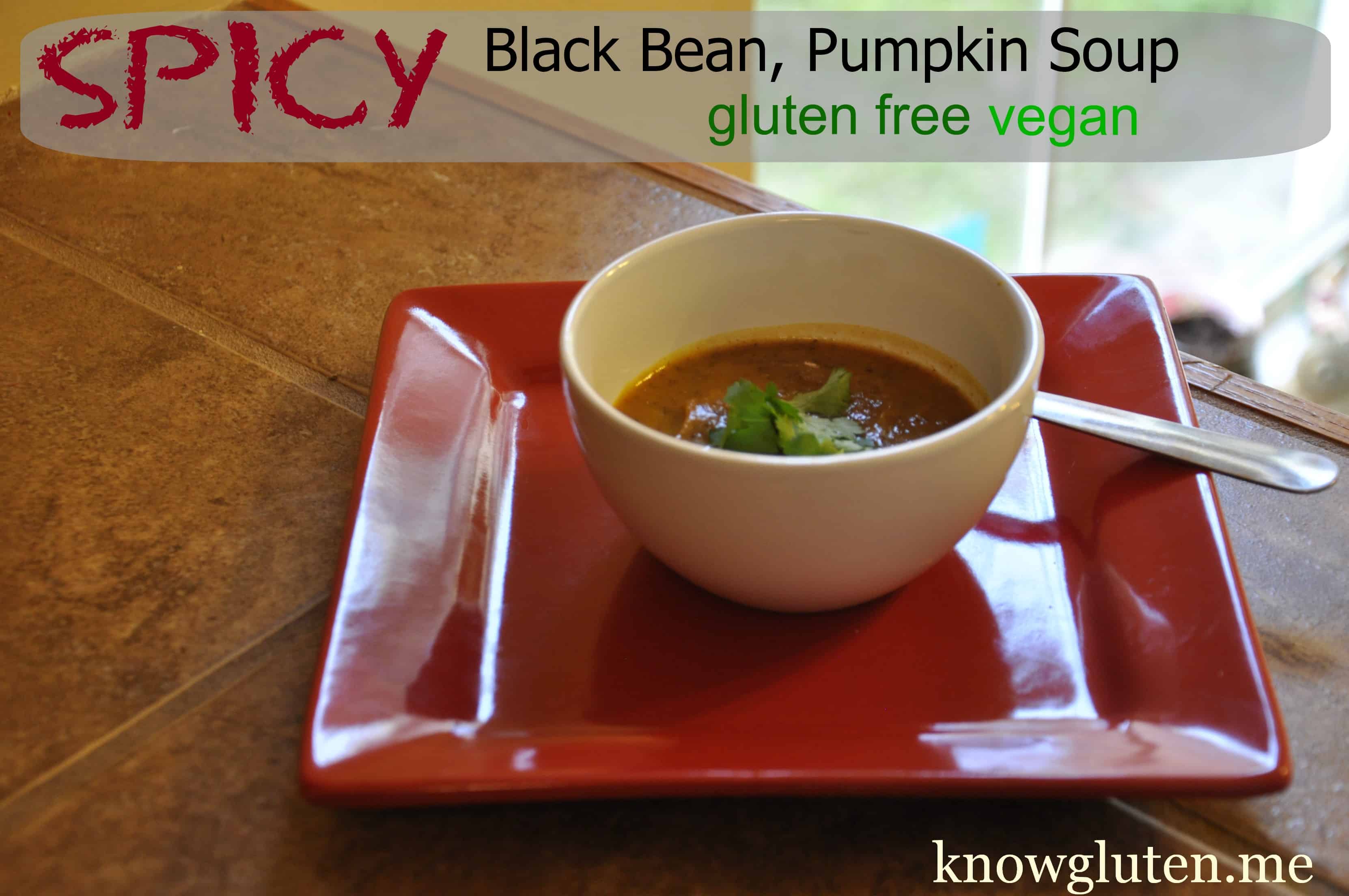 Staying in touch is so sweet. Click on a cupcake to hang out with me on social media.