This is a fantastic, easy cake made with apple sauce and spices. The apples on top are beautiful and add a bit of flavor and texture, but if you're pressed for time, you can just add the brown sugar topping mixed with 1/4 tsp cinnamon. I've served this for brunch and brought it to friends as a dessert. It's a small thin cake, but the recipe is easily doubled. I use Bob's Red Mill White Rice Flour for a nice light texture.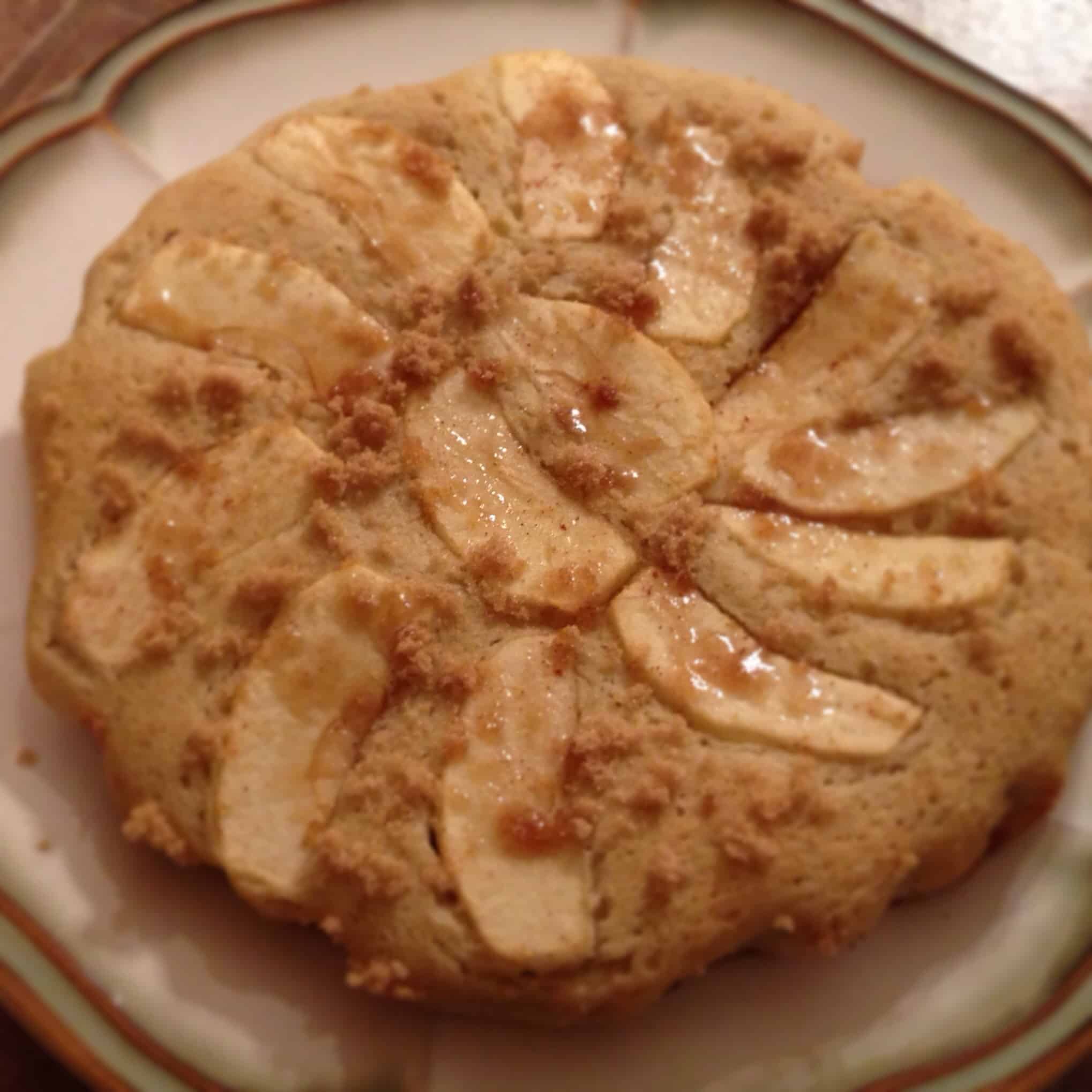 Gluten Free Rum and Spice Apple Tart
Ingredients:
2 eggs

1/2 cup apple sauce

2 T melted butter

1/2 cup sugar

1 1/2 tsp rum extract

1 cup rice flour

1/2 Tablespoon baking powder
Directions:
Combine all ingredients.

Pour into a 9″ round cake pan lined with parchment paper.

Top with apple slices.

Bake at 400F for 12-15 mins or until top springs back when lightly touched. Remove from oven and sprinkle with 2 T brown sugar.

Return to oven until sugar begins to melt (about 2 mins).
Topping Ingredients:
1/2 apple, cored, peeled and thinly slices

2 Tablespoons brown sugar

2 teaspoons lemon juice

1/2 teaspoon cinnamon
Directions:
Combine slices, sugar, juice and cinnamon in a ziplock bag and lightly massage to coat slices.
Lay slices on cake before baking.