Is it hot yet at your place? Growing up in Canada, this time of year was Almost Summer. Two more weeks left of school. Still the chance of a cold rainy day. Jeans still necessary at night. It's so hot here. Not as hot as Thailand or Malawi in the hot season, and we have the luxury of air conditioning here, and the Walmart dairy section (the coldest place on earth, I'm sure) to escape to, but still pretty darn hot. Too hot to bake anything. Which is too bad, because baking is my favorite activity to do with my 3 year old. Keeps her out of trouble, contains the mess to one room, and produces something I want. Usually with chocolate. Nope. No baking this week. Strictly grilling and salads. 
This is a sweet, spicy salad dressing, but the spice is cooled by all the cream. You can add more spice or cayenne if you like a real bite. I think it's fantastic in salads with grilled chicken or salmon.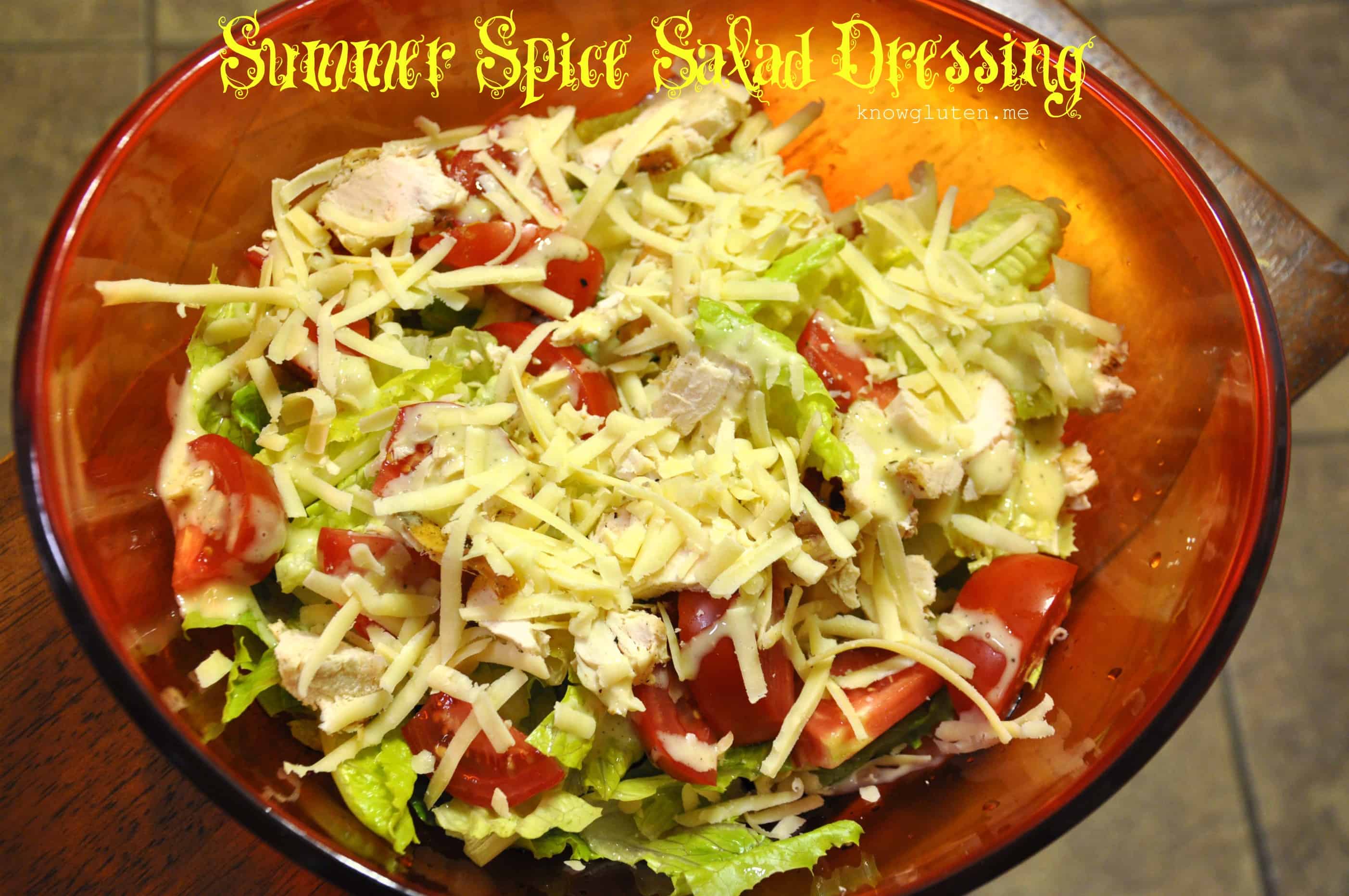 Summer Spice Salad Dressing
Click here for a printable recipe: summer spice salad dressing
Ingredients (double as necessary):
1/2 cup sour cream
2T heavy cream
4T vinegar
2-4T honey
1/2 tsp curry powder (for spicy use red curry powder)
1/2T chipotle sauce
Salt to taste
optional: cayenne pepper to taste
Directions:
Combine all ingredients.
Serve over salad.
I've linked up this week with CallMePMc's great blog party Saturday Dishes, it's not a gluten free party, but there are some gluten free recipes linked up. This week, you'll find some great inspiration for your Fourth of July Celebration.
What's a blog party? Its a directory where bloggers can come an link up their favorite post of the week. If you visit the party page, you'll see a small thumbnail picture and a title for each post that you can click on to visit that site.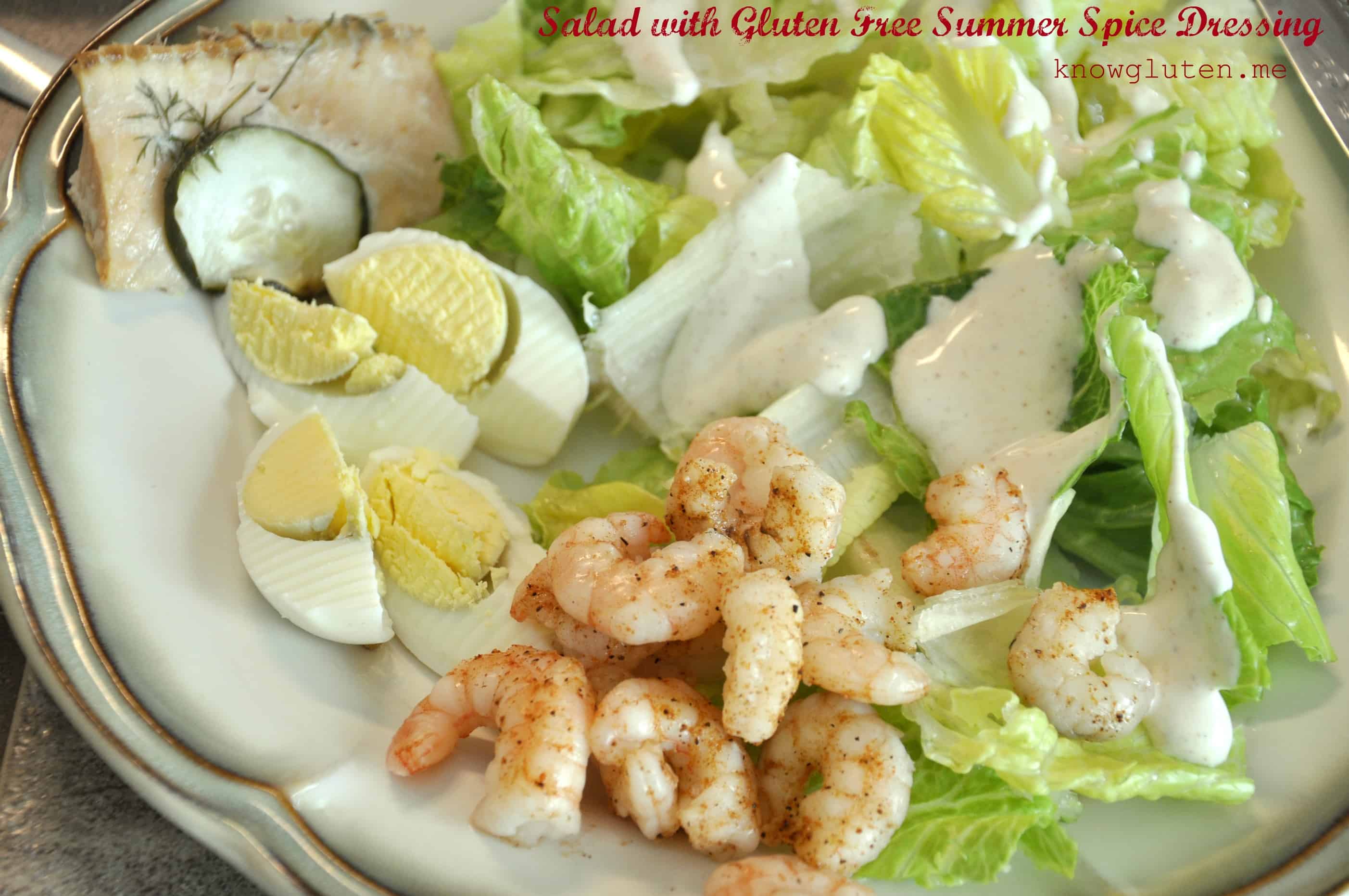 Thanks for visiting! I'd love to connect!