Strawberry season here in Louisiana is in April. Perfect for us this year. We bought a whole box of roadside stand strawberries for the girls sweet 16 party and dipped every single one in chocolate. Then we served just under half. (Because, you know, quality assurance testing and such). But strawberry season "back home" where I grew up in Canada starts in June. And it's June, and I'm in the mood for strawberries.
My favorite way to eat strawberries is with some sort of cream. Strawberries with cream and sugar, strawberries and ice cream, strawberries with sweetened whipped cream. YUM! And I love homemade strawberry sauce. Fantastic on ice cream (there might be a theme here) and wonderful on a
plain cupcake
for a quick and easy strawberry shortcake. So I've combined my favorite strawberry eating flavors in a really simple Strawberry Cream that's fast and easy to make. I've included my easy recipe for strawberry sauce, just in case you don't have any on hand. It couldn't be easier, just simmer strawberries and sugar until the strawberries are soft, and then mash them with a potato masher. I use 1/3 cup sugar for every cup of strawberries, but you could add more or less depending on your taste, or add your own sweetener if you have special dietary needs.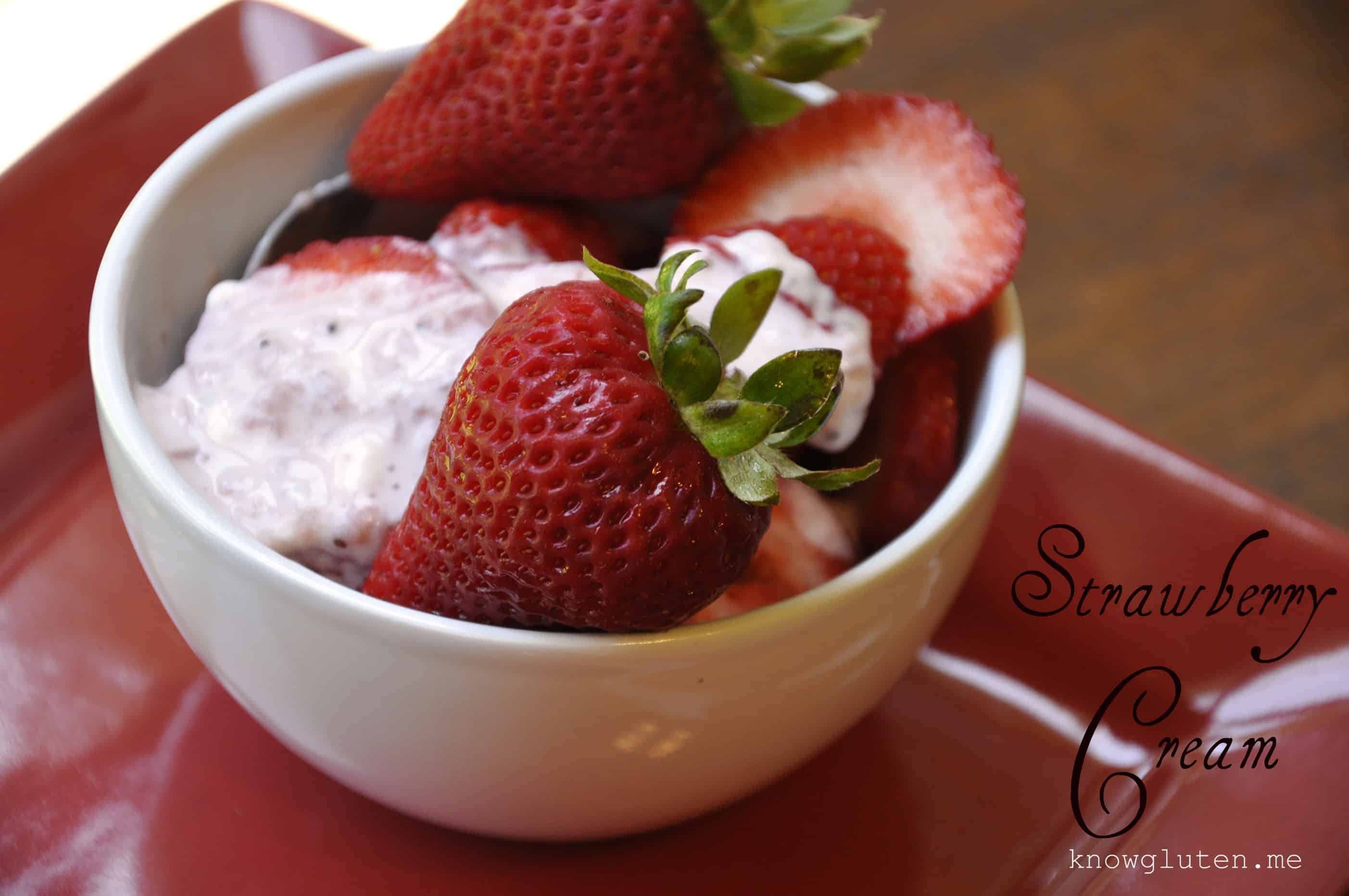 Homemade Strawberry Sauce
Click here for a printable recipe Homemade Strawberry Sauce
Ingredients:
2 cups strawberries, hulled
2/3 cup sugar
Directions:
Heat strawberries and sugar over medium heat, stirring occasionally, until simmering. (small bubbles)
Reduce heat to low, cover and simmer, stirring occationally until strawberries are soft.
Remove from heat and mash with a potato masher.
Cool completely and pour into mason jars, store in fridge. Can be frozen.
Strawberry Cream
Click here for a printable recipe: Gluten Free strawberry cream
Ingredients:
1/2 cup sour cream
1/2 cup strawberry sauce
2 tsp vanilla
Directions:
Combine all ingredients until smooth.
Serve over strawberries or plain cupcakes.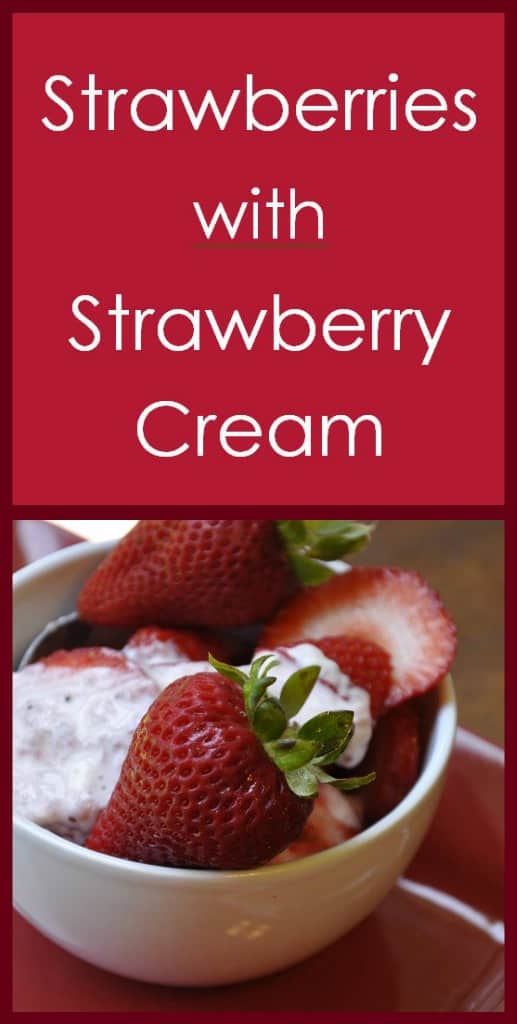 I've linked this post up with Vegetarian Mamma's Gluten Free Fridays. This is an awesome weekly resource of gluten free recipes. You should check it out!


Thanks for visiting! I'd love to connect!