Sweetened condensed milk is gluten free. This is great, because you can use it to make an amazing caramel sauce. Actually, it could be called "One Ingredient Gluten Free Caramel Sauce" because all you use is sweetened condensed milk. I first found out about this recipe when I was living in Bangkok. The original recipe calls for boiling sweetened condensed milk, in the can, on the stove, for a few hours. But it's hot here (nothing like the heat in Thailand, but still pretty hot) and I really don't want my inefficient electric stove bubbling away and counteracting my precious air conditioning. (I never did try the stove-top version in Thailand. With no air conditioning in the kitchen at all, running the gas stove for hours would have been supremely inconsiderate. Even if it was to make caramel sauce) But I really do want caramel sauce, 'cause, hey, hot weather means ice cream.
Turns out, you can make gluten free caramel sauce in your Crock-Pot. It's a lovely, thick dipping sauce. I think the longer you cook it, the thicker it gets. The consistency doesn't change much when you take it out, although it does thicken temporarily in the fridge, so you could possibly take it out earlier than this recipe suggests and test it if you'd like a thinner sauce.
This gluten free caramel sauce is probably the easiest thing I've ever made. I literally just poured the milk into a mason jar, put the mason jar into the Crock-Pot, poured in hot water into the bowl of the Crock-Pot so it came about half way up the outside of the jar, turned it on, and walked away for about 3 hours. Now that I'm thinking about it, you could make 2 or 3 jars at a time, depending on the size of your Crock-Pot. It actually took much more time to take pictures for this post than it did to get the sauce ready for the crock pot. Now that I'm sort of learning to use a camera, I'm really enjoying taking pictures. So, I'll share the recipe with you, and then show you all the pretty pictures I took. It will be great! Later, come over and I'll show you our Disney Trip home videos!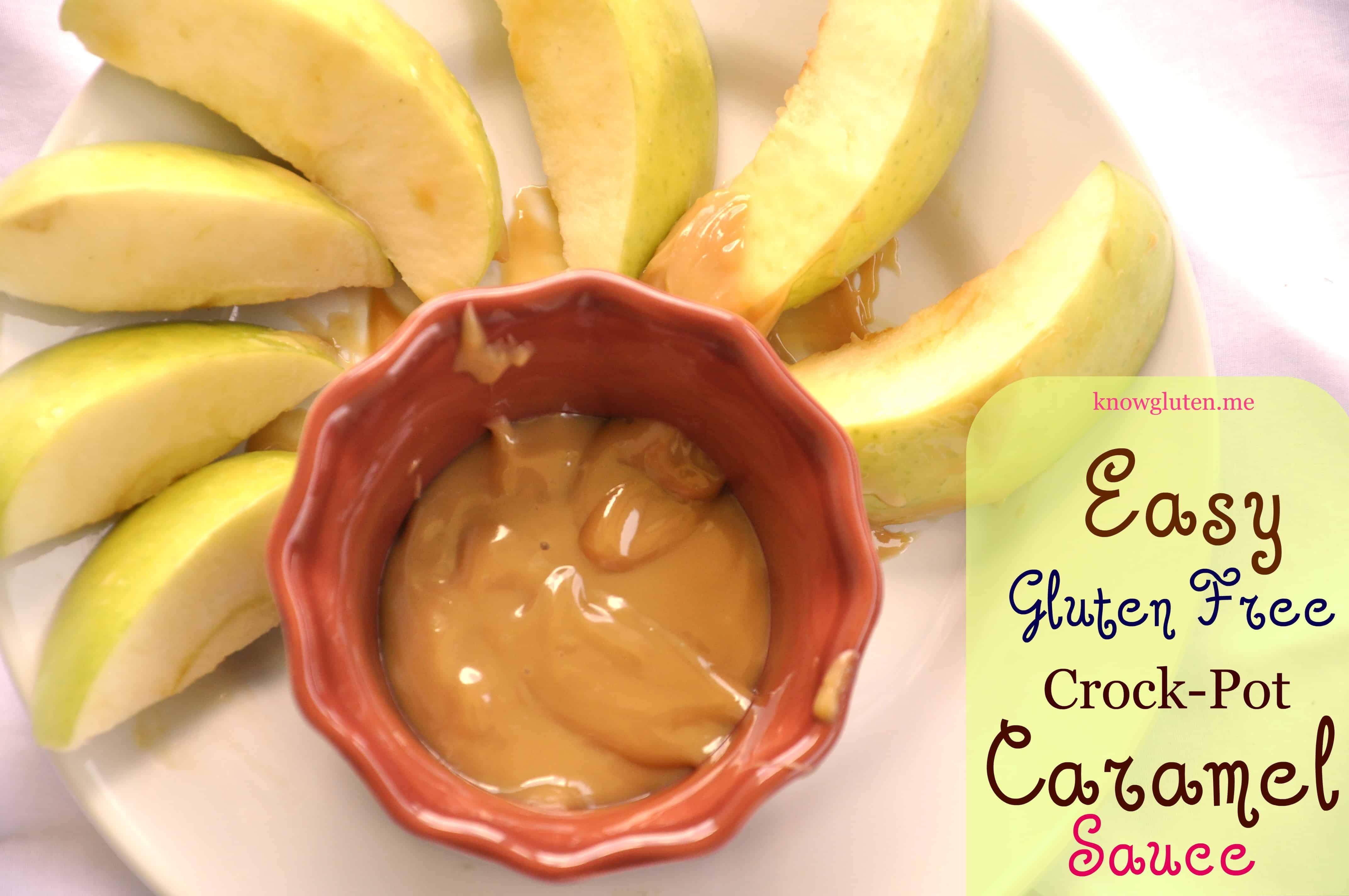 Easy Gluten Free Crock-Pot Caramel Sauce
Ingredients:
1 14oz can sweetened condensed milk
Directions:
Pour sweetened condensed milk into a 1 pint (16 oz, 2 cups, 500ml) sized mason jar and screw on the lid.
Place mason jar in Crock-Pot.
Fill bowl of Crock-Pot with hot water so it comes about half way up the mason jar.
Cook on high for 3-4 hours or low for 6-8 hours.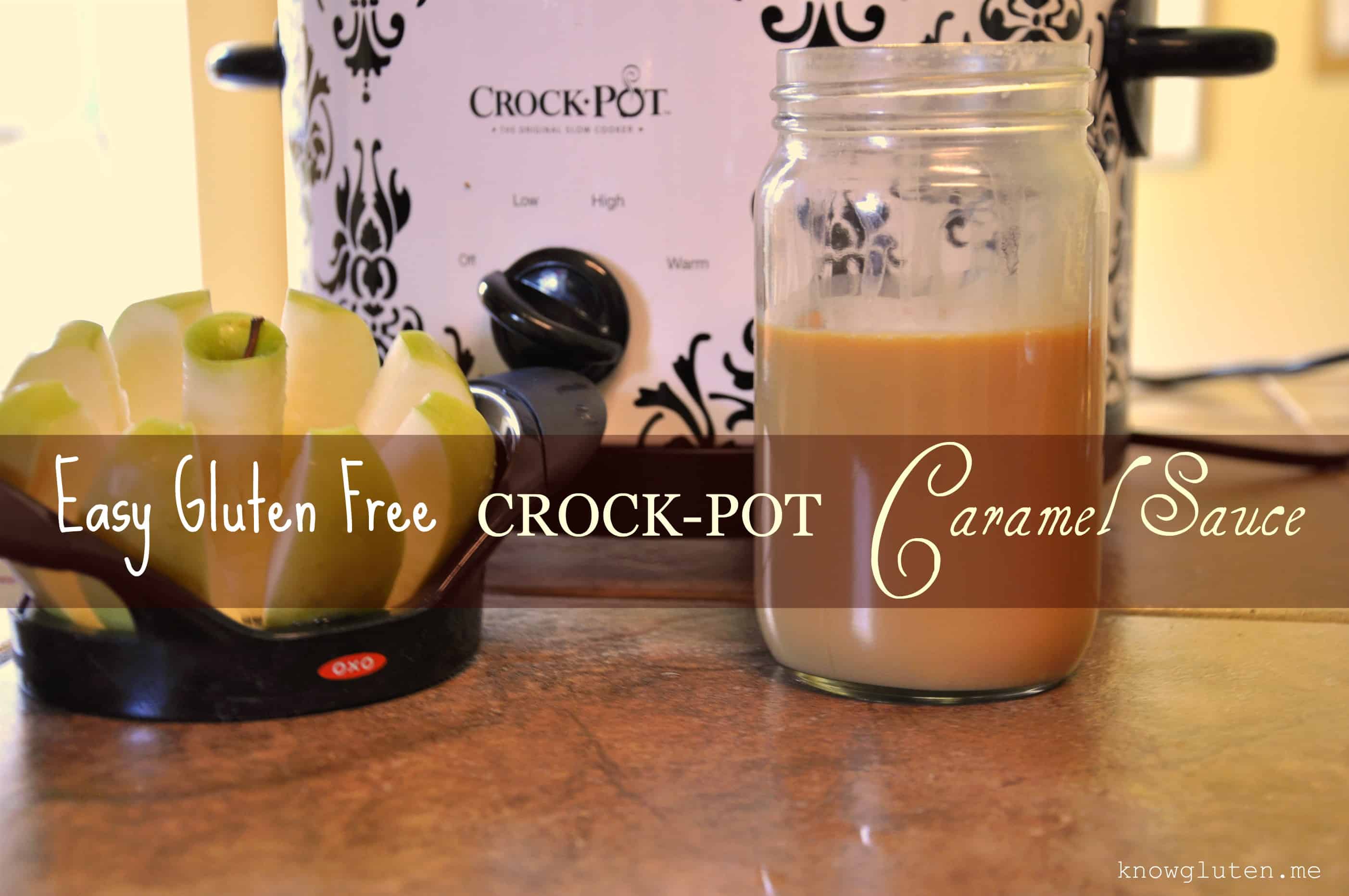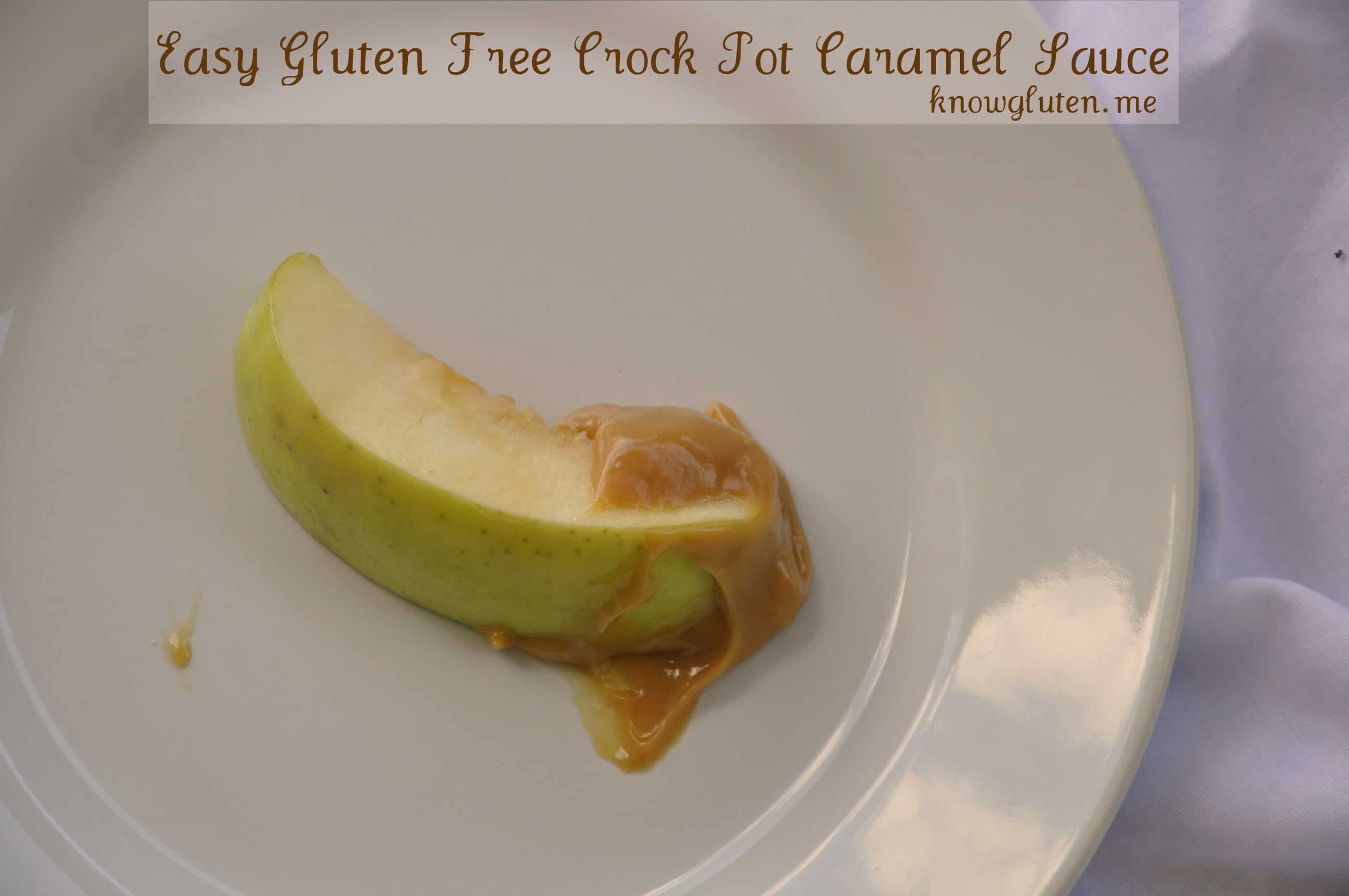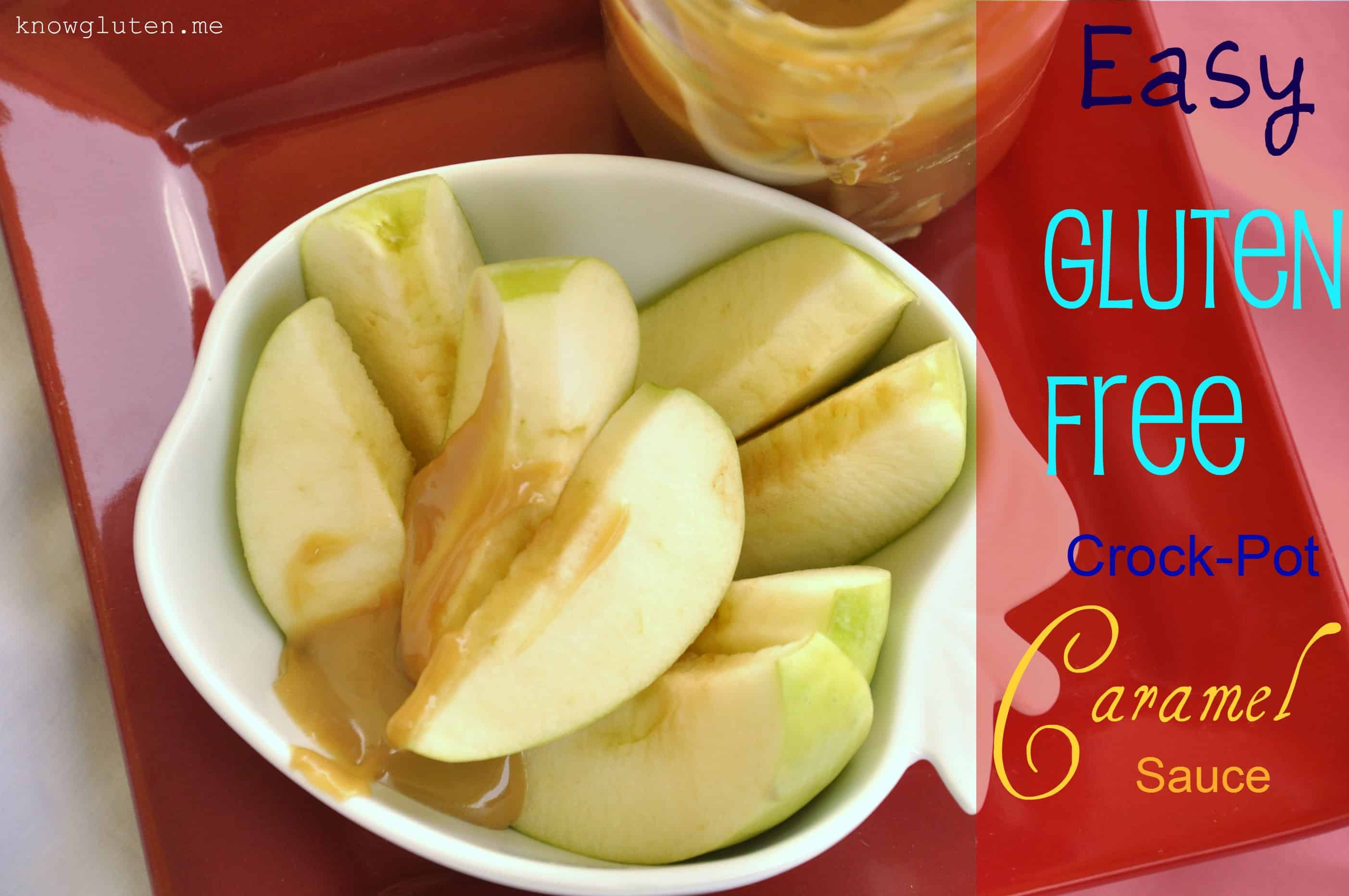 Looking for more Caramel recipes? Peanut Butter Caramel is almost as easy!
I've linked this post up with Vegetarian Mamma's Gluten Free Fridays. This is an awesome weekly resource of gluten free recipes. You should check it out!
Thanks for visiting! I'd love to connect!