Mug cakes have been popular almost as long as microwaves have been around. This Gluten Free Chocolate Sharing Size Mug Cake remake is made from Gluten Free Bisquick. It's a larger, sharing size microwave mug cake, perfect for inside-date nights, made in a cereal bowl.
My husband and I have a standing outside date night every week. We usually go to one of the few gluten-safe restaurants in our area or for a walk around the park. (Or a walk around the freezer section at Sam's Club, depending on just how hot the weather is!) We're able to have outside dates because we have built in babysitters. Our 16 year old twins hold down the fort while we spend an hour or two alone. But once upon a time, those 16 year olds were 3. And we move alot, (on average every 8 months. More when the girls were little) so we never knew anyone well enough to get a baby sitter. We perfected the inside date. We're actually so good at it, that in addition to our weekly outside dates, we have lots and lots of inside dates. We don't always have a snack on our inside date, but when we do, it's something like this.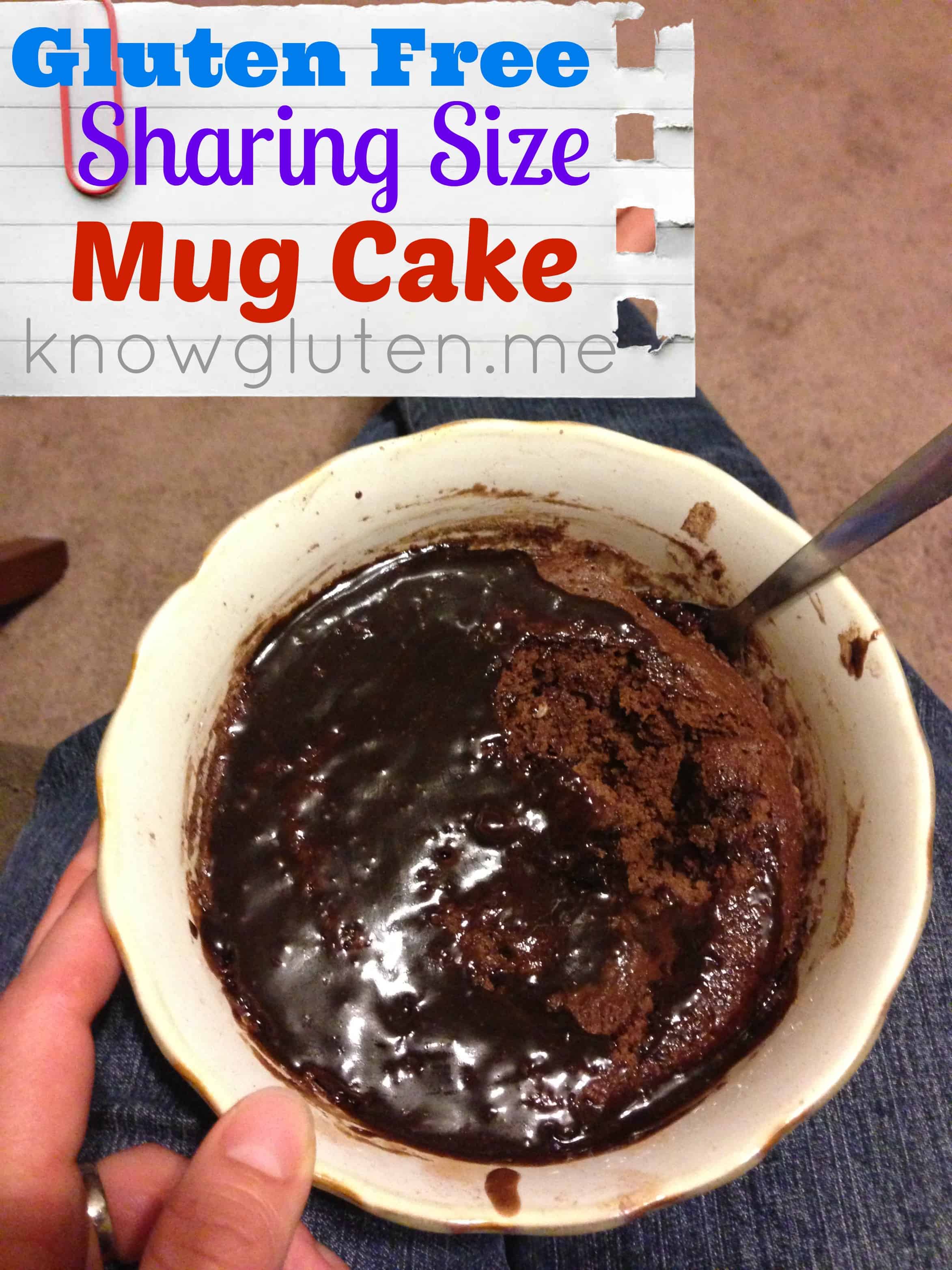 Gluten Free Sharing Size Chocolate Mug Cake
Click HERE for a printable recipe: Gluten Free Sharing Size Chocolate Mug Cake
Ingredients:
1 microwave safe soup or cereal bowl
1/4 cup gluten-free bisquick
1/4 cup sugar
1/8 cup cocoa powder
1 large egg
1/8 cup milk of your choice
1/8 cup melted butter, vegetable oil or yogurt
1 teaspoon vanilla extract
Optional add-ins: pinch ground coffee, dark chocolate chips, coconut flakes
Directions:
Place Bisquick, sugar and cocoa powder in a bowl.
Add egg, milk, oil, butter and vanilla and stir until dry ingredients are moistened.
Whisk with fork until smooth.
Microwave on high for 1.5 – 2 minutes, until top is set.
Love mug cakes?
My friend Laurie at My Gluten Free Girlfriend is the queen of microwave mug cakes. Check out her site.
Don't forget! We're partying all July long at Freedible.com! A community for people who are gluten free or have other food restrictions.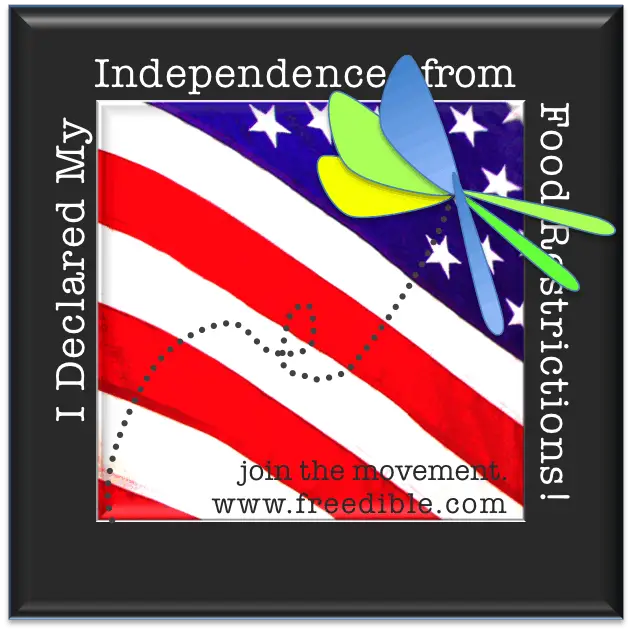 This post is linked up at New Ideas for Dinner Tonight,
Thanks for visiting! I'd love to keep in touch. Click a cupcake to connect with me on social media!