Hey friends!! The very first Gluten Summit starts on November 11-18. It's an online series of interviews with gluten experts from around the world. I thought some of you might be interested in
registering for it
.
This is from the Gluten Summit Site:
Dr. Tom O'Bryan of theDr.com has gathered 29 of the world's experts and opinion leaders on the topics of gluten-related disorders, nutrition and healthy living for a series of online interviews taking place for FREE from November 11-17, 2013.
---
During the summit, you will:
Learn about the latest research on gluten-related disorders;
Understand why we MUST call more attention to them;
Gain improved knowledge of proper diagnosis/treatment methods;
More frequently ask, "Could this health issue be due to gluten?"
The goal of The Gluten Summit is to shift the scientific discussion and clinical recognition of gluten-related disorders forward by five years. Meaning, we want the conversation between patients and doctors that will be happening five years from now to happen now.
I'm particularly interested in interviews about the "other symptoms" of celiac disease and gluten intolerance, especially the brain and mood symptoms. There are many other interesting interviews including interviews on gluten and heart health, cross reactivity, gut health and GMO's. There are 3 or 4 interviews every day. Each of the interviews will be available to view for free online for 24 hours. Once the free viewing time period is over, the videos will only be available for purchase as part of the Summit Upgrade Package. Because everyone's time is limited, I've made a list of the interviews I think would be great for beginners and the videos that I don't want to miss.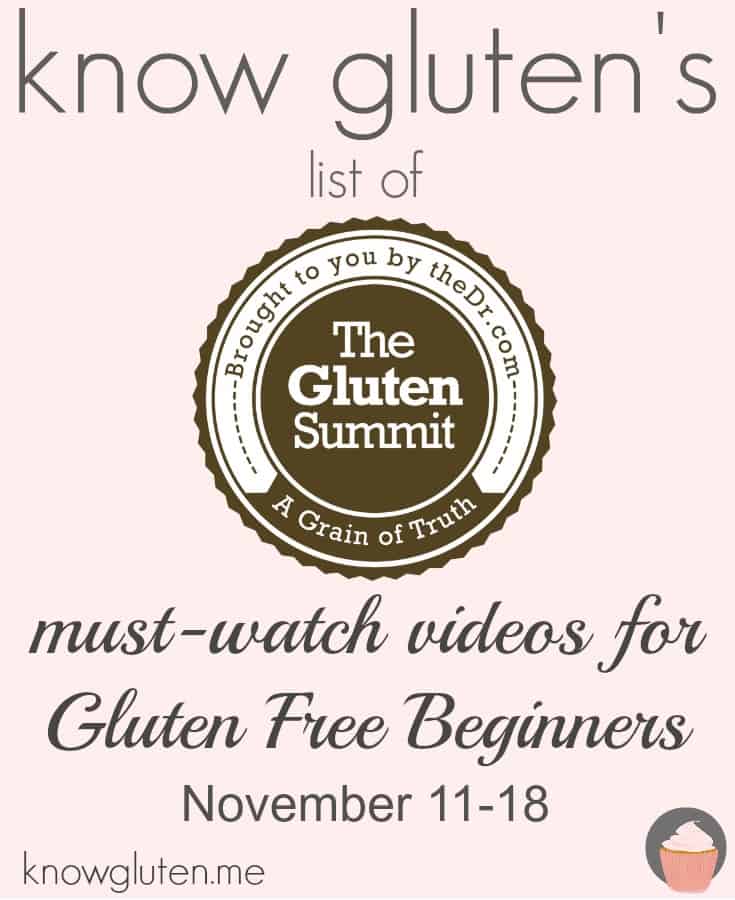 Know Gluten Must See Gluten Summit Videos:
Nov 11
Great for beginners:
After the Diagnosis: Supporting YOU With Making Sense of Labels, Dining Out With Confidence and Transitioning Smoothly to a Gluten-Free Diet
 What I'll be watching:
David Perlmutter, MD, FACN, ABIHM
Eliminating Gluten as the 1st Step in Preventing Brain Conditions
Nov 12
Great for beginners:
How the Right Diet Can Address Symptoms Throughout the Body
 What I'll be watching:
Rodney Ford, MD, MB, BS, FRACP
The Surprising Ways Gluten Sensitivity Can Affect a Child's Health
Nov 13
Great for beginners (and I'll be watching too!):
Designing a Brain-Optimizing Gluten-Free Diet the Whole Family Will Enjoy
Nov 14:
Great for beginners:
The Secret to Safely Avoiding Gluten While Dining Out
What I'll be watching:
Prof. Marios Hadjivassiliou, MD
Gluten-Related Disorders: Time to Move from Gut to Brain
Nov 15:
Great for beginners (I'll be watching too!):
How Gluten Can Affect the Brain, and How to Optimize Brain Function!
What I'll be watching:
Gluten, Brain Development and what Really Helps Brain Growth
Nov 16:
Especially for beginners:
Wheat Germ Agglutinin: How a "Monster Molecule" Could Affect Every Cell in Your Body
What I'll be watching (Because, what? The role of Gluten in Cultural History and Consciousness? I have to watch just to see what that's about):
The Critical Role of Wheat Lectin in Human Disease and the Role of Gluten in Cultural History and Consciousness.
Nov 17:
Great for beginners:
Hidden Sources of Gluten in Your Vitamins and Medication
What I'll be watching (Yay for the bulletproof executive!! I'm a biohacker at heart):
Biohack Your Own Brain to Optimize Health and Performance
Nov 18 – Bonus Day:
Great for Beginners (and what I'll be watching):
The Reality of Non-Celiac Gluten Sensitivity and its Many Manifestations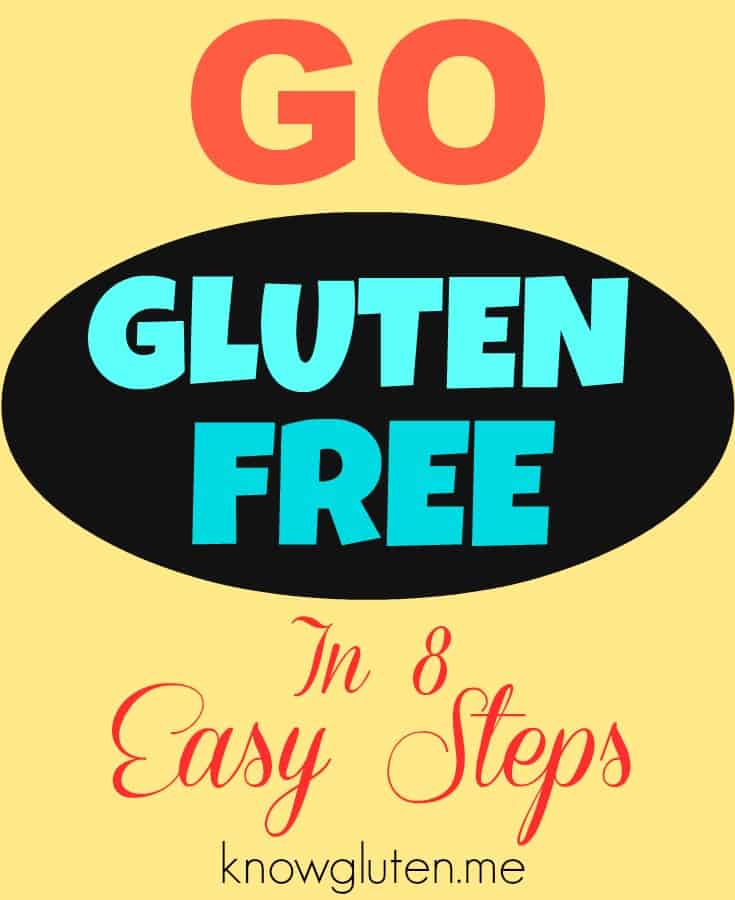 Thanks for visiting! Click on a cupcake to connect with me on social media!