Hey friends! This is a little off topic from my regular gluten free recipes and advice, but because I have the nicest and most compassionate readers on the internet, I knew this would interest you.
Harmony blogs over at
Modern Mommy Madness
where she shares tales of parenting her three slightly wild kids. Honestly, she writes the kind of blog that I wish had been out there when my big kids were little. She's real, and funny and doesn't pretend to have all the answers. Did I mention she's funny? If you are a mom, you need to check out her blog. If you have young kids, you'll appreciate the support. If you have older kids, you'll appreciate not needing the support any more.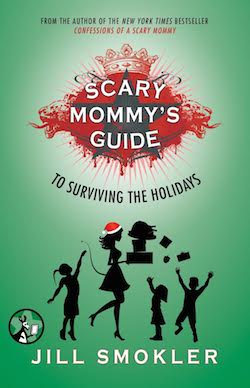 Thanks so much for taking the time to read this. You guys really are the best.
Now back to our regularly scheduled Gluten Free programming.
(A little disclaimer here, I'm in no way affiliated with Scary Mommy, other than being friends with Harmony and buying The Scary Mommy Guide to Surviving the Holidays for myself. I just think this is a really great project, and I think you should check out Harmony's Blog Modern Mommy Madness, because it's awesome.)