Light, crispy and crunchy. These cookies start out with a great bite and then melt away in your mouth. 
 I've been baking gluten free for ten years now, and although I feel I've been able to get a handle on most things that I miss in the gluten world, there are three things I dislike about gluten free baking.
1. It can be expensive.
2. Supplies can be hard to find.
3. Homemade gluten free cookies are soft, not crunchy.
 At least, until now.
 This weekend I discovered an amazing recipe. It's made with one easy to find "flour", it's relatively inexpensive, and it makes CRUNCHY cookies!! Not just crunchy cookies, cookies that you can really bite in to. And then they totally melt away in your mouth like a meringue. This is now my favorite recipe. It is also my husband's favorite recipe. This may have disastrous consequences, but for now we've decided to just go with it. Without "help" from the four year old, I can make the dough in about 8 milliseconds. They bake in less than 15 minutes and if you make them in 1″ balls, they make about 3 dozen cookies. (I'm thinking I'll just sit out bathing suit season this year.) I've slightly adapted the recipe, and I can already think of about a hundred other variations for it. You can find the original recipe here:
Biscoitos De Maizena
(recipe is in English).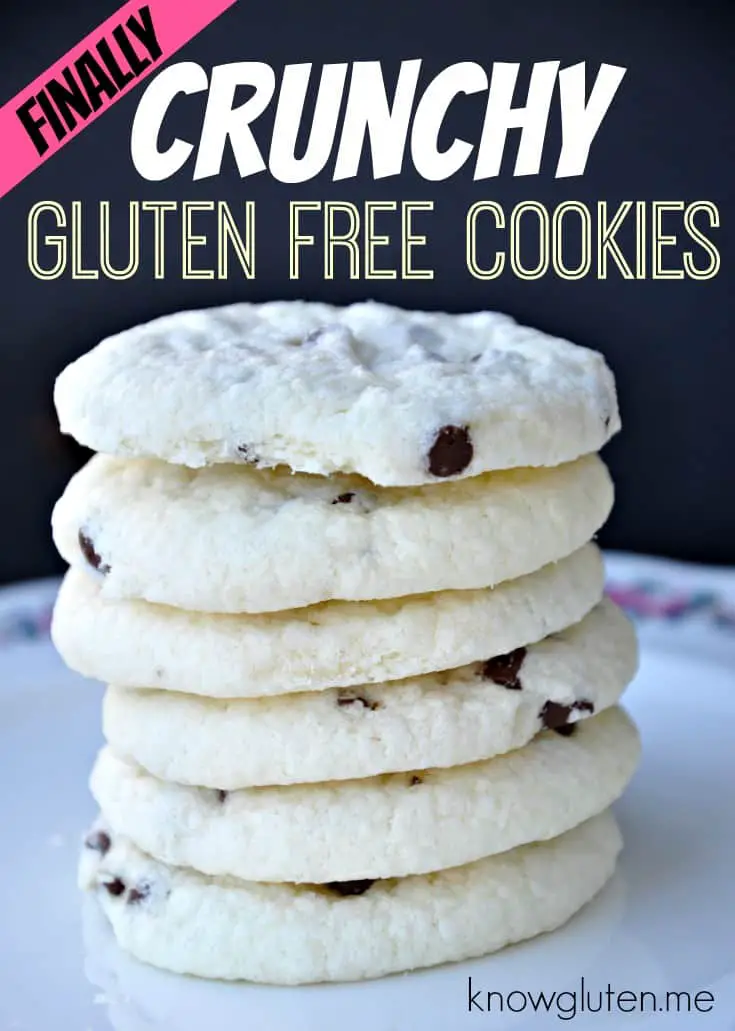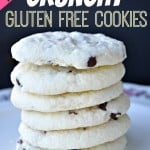 Crunchy Gluten Free Chocolate Chip Cookies
Light and Crispy, these chocolate cookies melt in your mouth. They're cornstarch based, so you won't have to mess with specialty gluten free flours. Perfect for the gluten free baking beginner.
Ingredients
• 2 cups cornstarch

• 1 cup brown sugar

you can use granulated sugar

• 1 egg

• 1/2 T vanilla

• 3/4 cup

1 1/2 sticks salted butter, softened

• 1/2 cup - 1 cup mini chocolate chips
Instructions
Cream together sugar, butter and egg and vanilla.

Stir in cornstarch.

Mix with electric mixer until completely combined.

Stir in chocolate chips.

Let sit 15 minutes.

Roll into 1" balls and place on parchment lined baking sheet.

Flatten slightly with a fork.

Bake at 375F for 12-15 minutes or until firm and just starting to turn golden.

Remove from oven and DO NOT TOUCH FOR TEN MINUTES. (or the cookies will completely fall apart. After 10 minutes they should be nice and firm)