These gluten free cookies taste like peanut butter, but melt in your mouth like shortbread.
We've had a lot of dreary weather the past couple of weeks, so my youngest and I have been spending some time in the kitchen making treats. These cookies started out as a quest to make a cookier peanut butter cookie. You know. Crunchy and chewy. It ended up being something very different, but just as nice. A lovely little melt in your mouth shortbread bite. Perfect with tea and Netflix on a rainy afternoon.
We used regular store brand creamy peanut butter so they're sweet enough without adding any more sugar. We also used McCormick Vanilla Extract, Enjoy Life Mini Chocolate Chips and Earth Balance spread so they're dairy free as well as gluten free. I also use a small cookie scoop to make them perfectly round. 
Ingredients
Peanut Butter
For these gluten free shortbread cookies I use whatever brand of regular old peanut butter I have on hand. A sweetened peanut butter has all the sugar this recipe needs. Try to avoid the kind of peanut butter that has the oil floating at the top. You're looking for Jif or Skippy or the store brand alternative to these.
Egg
Just one egg in this recipe! It helps hold the peanut butter together.
Tapioca Starch
This is available at our big box stores or on Amazon, but we get it way cheaper at our local Asian Grocer. If you live in a mid-sized North American city, check your area for one! We buy our tapioca starch for $1 per bag.
Margarine or Butter
If you're dairy free, use a dairy free margarine, otherwise you can use either margarine or butter.
Vanilla Extract
I use McCormick's artificial vanilla extract, but you can use whatever brand you prefer.
Mini Chocolate Chips
These are entirely optional. I have heard rumors that there are some people who just don't care for the heavenly union between chocolate and peanut butter. If that's you, you can leave the chocolate chips out. I prefer the mini chocolate chips in this recipe. No real reason. They're cute little cookies and they just need cute little chips. If you're dairy free, Enjoy Life makes great diary free mini chocolate chips.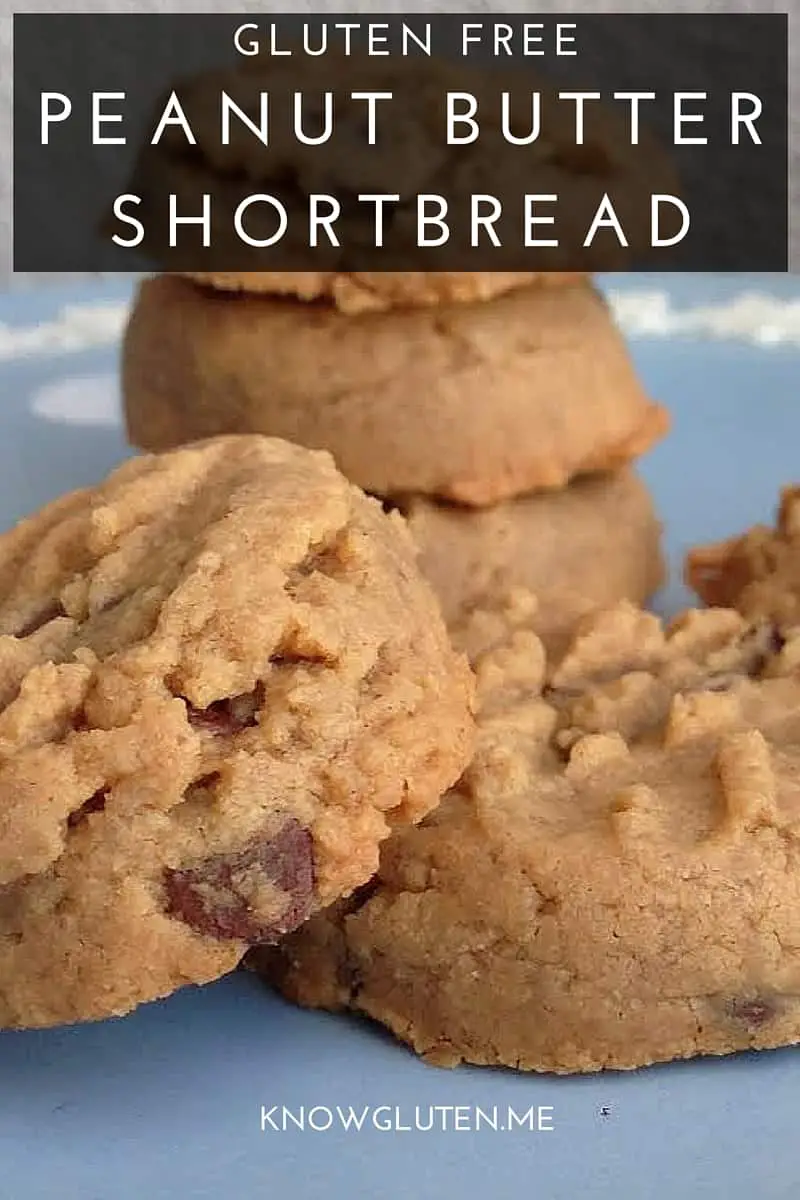 Gluten Free Peanut Butter Shortbread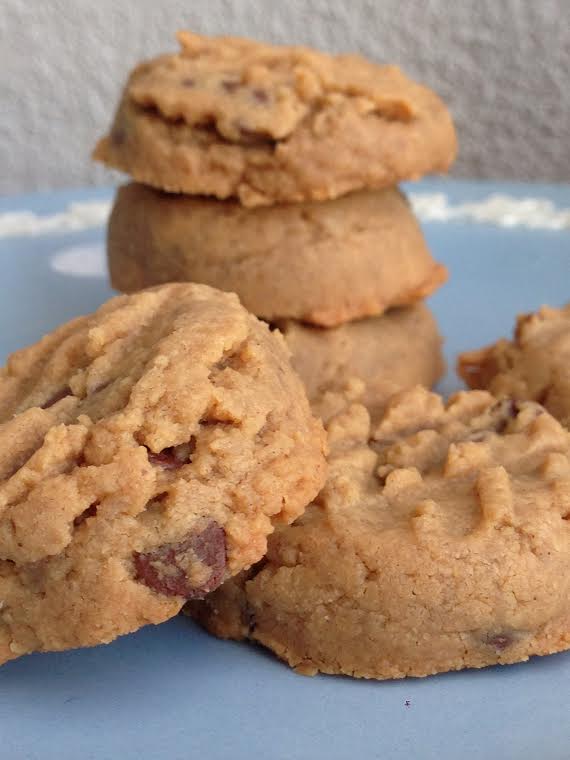 These gluten free cookies taste like peanut butter, but melt in your mouth like shortbread. Perfect with tea on a rainy afternoon.
Ingredients
1 cup peanut butter
1 egg
¼ cup tapioca starch
1 T margarine or butter
2 tsp vanilla
½ c mini chocolate chips
Instructions
With an electric mixer, mix together the peanut butter, egg, tapioca starch, margarine, and vanilla until it forms a stiff dough.
Slowly mix in the chocolate chips.
Drop dough by tablespoonfuls 2 inches apart onto a parchment lined cookie sheet and flatten slightly with a fork.
Bake at 350F for 8-10 minutes until the tops of the cookies are set.
COOL FOR AT LEAST 30 MINUTES BEFORE MOVING OR EATING