A lovely, little peanut butter cheesecake that you can eat with your fingers.
So, yesterday was one of those days where everyone was opening the fridge door, staring in, and then declaring that "there's nothing to eat."
What they meant was, there's nothing fun to eat.
So while Scott was out getting Irish at youth group, and Dag was in bed, I decided to make cookies. I wanted to use the cream cheese we had in the fridge before it expired so I set out to make cheesecake cookies. Sounds good, right?
So I mixed together all this stuff that I thought would taste good,  peanut butter, cream cheese, sugar, eggs, vanilla, and really, it was pretty runny. Not cookie-ish at all. So I plopped it into mini muffin tins
and crossed my fingers. Total experiment.
The best part about experimenting is the taste testing. I've eaten these little bites at every stage. The batter is fantastic. I think I might make a dip or something using the batter without eggs. And the bites are amazing, once they've cooled. But DO NOT judge them on how they taste fresh out of the oven. The texture when they're hot is so terrible. So don't eat them hot. No matter how amazing they smell. Don't.
Once cooled, they're moist, but incredibly sturdy. I have them in a ziplock bag in the fridge (for now).
This recipe will make about 36 bites.
This post may contain affiliate links.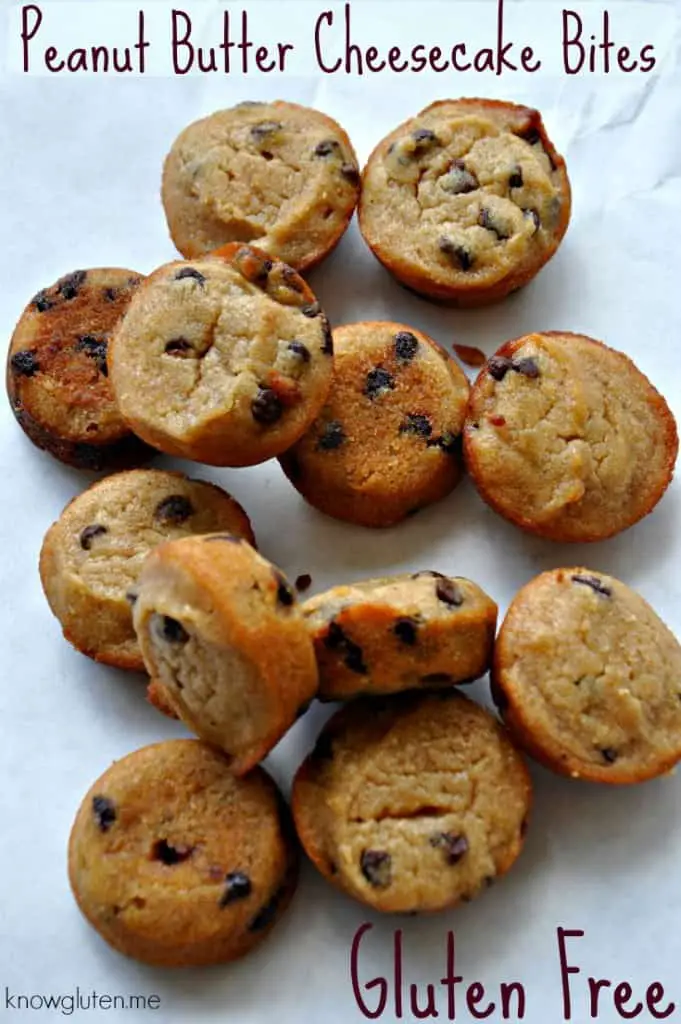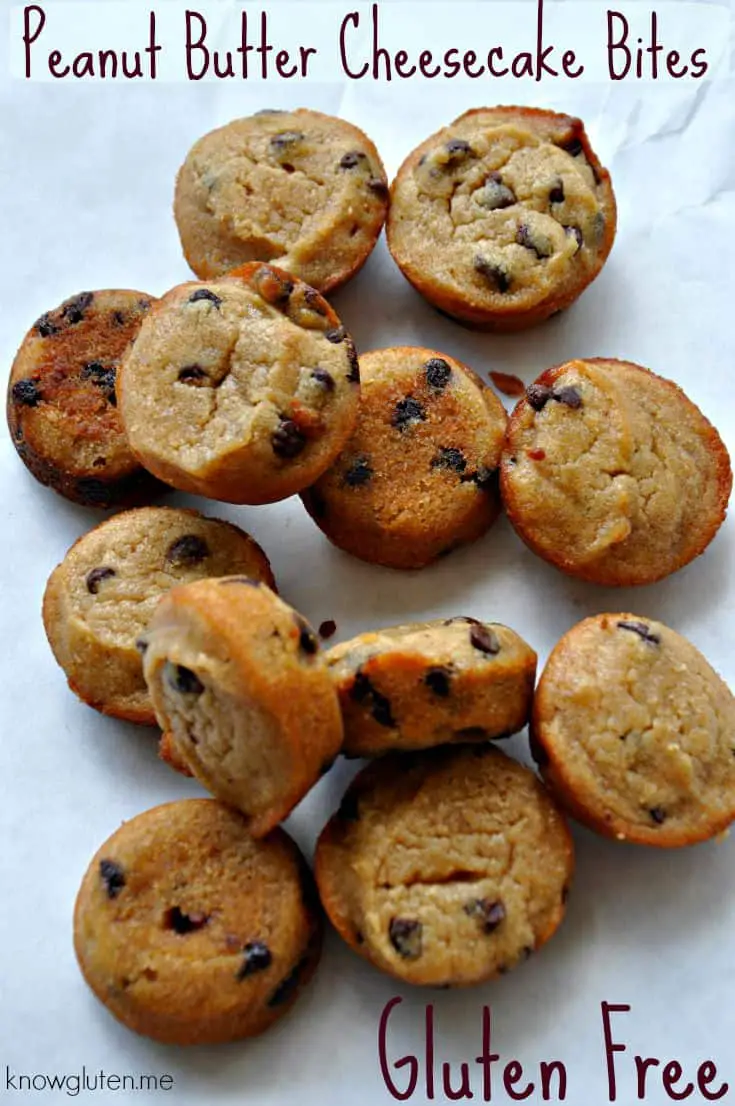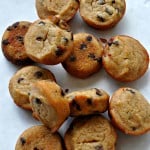 Gluten Free Peanut Butter Cheesecake Bites
A lovely little cheesecake that can be eaten like a cookie.
Ingredients
1 8

oz

block Cream Cheese

softened

1

cup

Peanut Butter

½

cup

Sugar

2

eggs

1

tsp

Vanilla

½-¾

cup

mini chocolate chips
Instructions
With an electric mixer, blend cream cheese, peanut butter, sugar, vanilla and eggs together until smooth and runny.

Stir in chocolate chips.

Scoop into mini muffin pans that have been sprayed with Pam spray by tablespoonfuls (I use a little mini muffin scoop)

Bake at 350F for about 10 minutes or until edges are lightly browned and tops are set and no longer shiny. (do not overcook)

Let cool completely on a rack and then refrigerate at least 1 hour (overnight is better) before serving.