Here's a quick easy tutorial on making Quinoa. I'm not a huge fan of plain quinoa, but I cook it ahead and use it in other recipes with !FLAVOR! as a side dish or a breakfast cereal.
Basic Quinoa
Measure out quinoa and place in a strainer. You will cook it in twice as much water. (1 cup raw quinoa, 2 cups water makes 3 cups of cooked quinoa).
Rinse the quinoa in a fine strainer. This removes naturally occurring bitter soapy stuff that the plant produces.
Place quinoa and water into a sauce pan.
Bring to a boil, reduce heat and simmer for about 15 minutes.
Quinoa is done when the balls are translucent and the half moon shaped husks have separated. It will still have some chew, like al dente pasta, and the balls will pop in your teeth.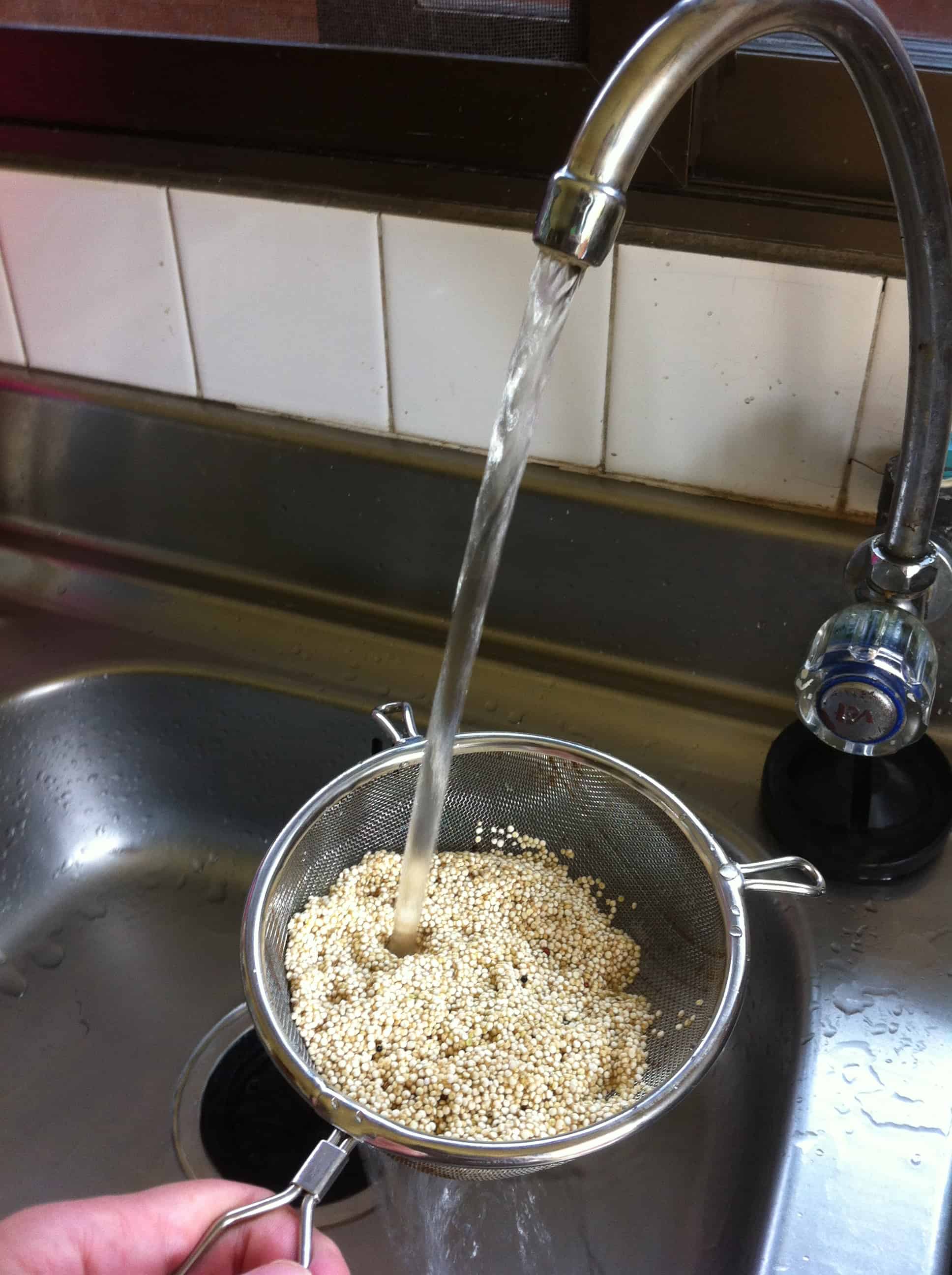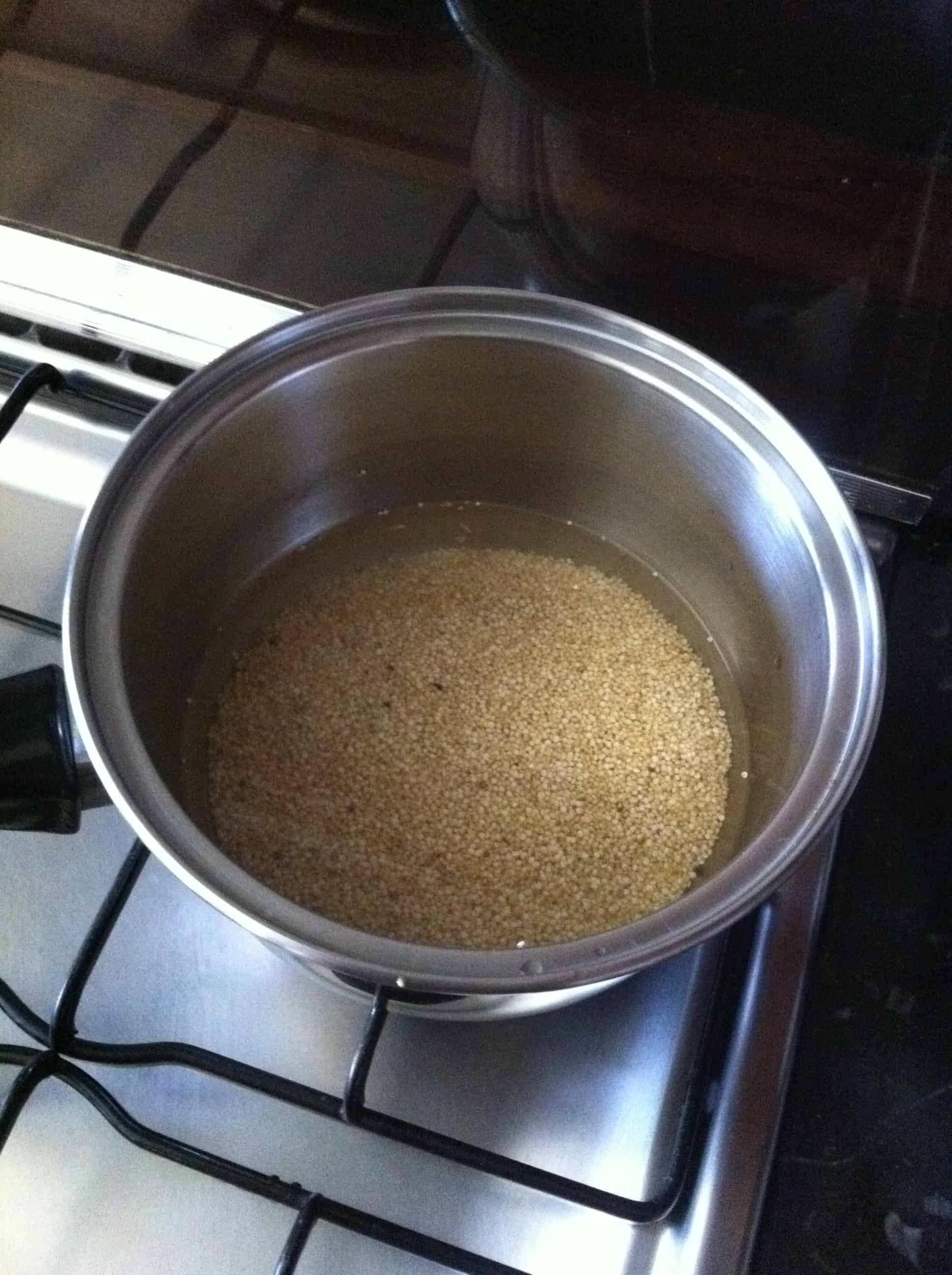 Cooked Quinoa