I am incredibly happy. I have finally found a grain free pancake recipe that I LOVE!! When I was a little kid my dad would make pancakes from scratch. Amazing fluffy, sweet pancakes. And we didn't eat them with cheap old table syrup. We'd eat them with butter and lemon juice and a little bit of icing sugar.
These pancakes based on Denise's Almond Flour Pancakes at My Pure Pantry taste almost exactly like Dad's. The cashew meal is sweet and the coconut milk and vanilla extract add a delicate flavor. And the best part, you can smell real pancake all through the house. I made the pancakes small so they would be easy to flip and cook all the way through. (They have a tendency to burn if they're left too long on one side. Grilled cheese sandwiches do too, but that's another story.) The recipe only makes 8-10 small pancakes but is easily doubled.
To make my own cashew meal I grind fresh cashews in my spice grinder until very fine. Some of the meal can be a bit sticky, but the clumps are easily worked out with a whisk.
Click here to pin this recipe!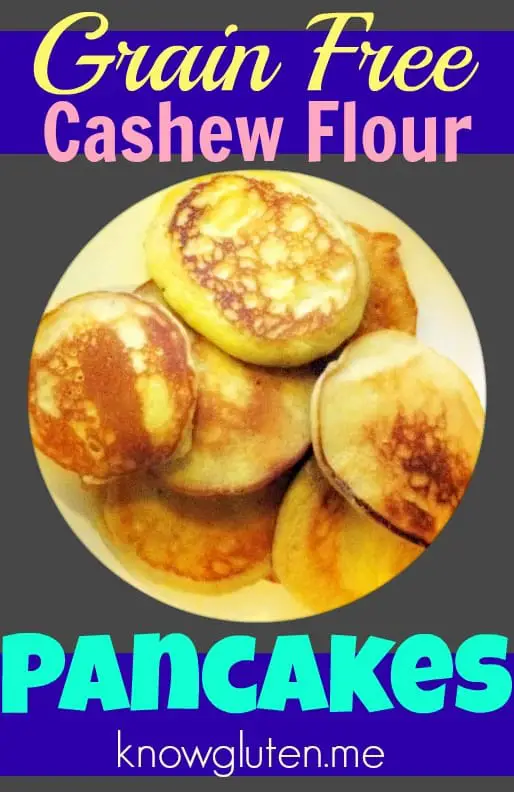 Grain Free Cashew Flour Pancakes
Click HERE for a printable recipe: Grain Free Cashew Flour Pancakes
Ingredients
1 cup cashew meal (you can use almond meal, it just won't be as sweet)
1/2 tsp baking powder
1-2 tablespoons sugar
2 eggs
2 tablespoons coconut milk
1 tsp vanilla
unsalted butter for frying
Directions
Whisk together cashew meal, baking powder and sugar.
Make a well in the center of dry ingredients and add eggs, coconut milk and vanilla.
Stir well with whisk to combine.
Melt butter in a frying pan over medium low heat.
Drop batter by the 1/4 cup into the frying pan.
Cook pancakes until edges are firm and bubbles form on the top and the bottom is browned.
Flip and cook until the other side is brown.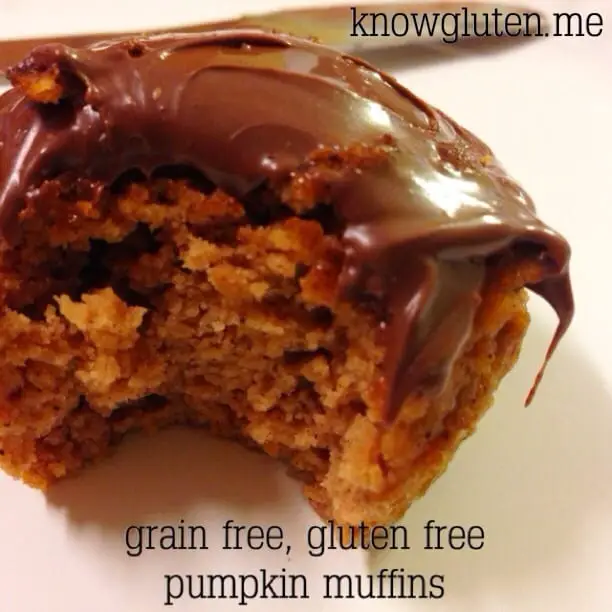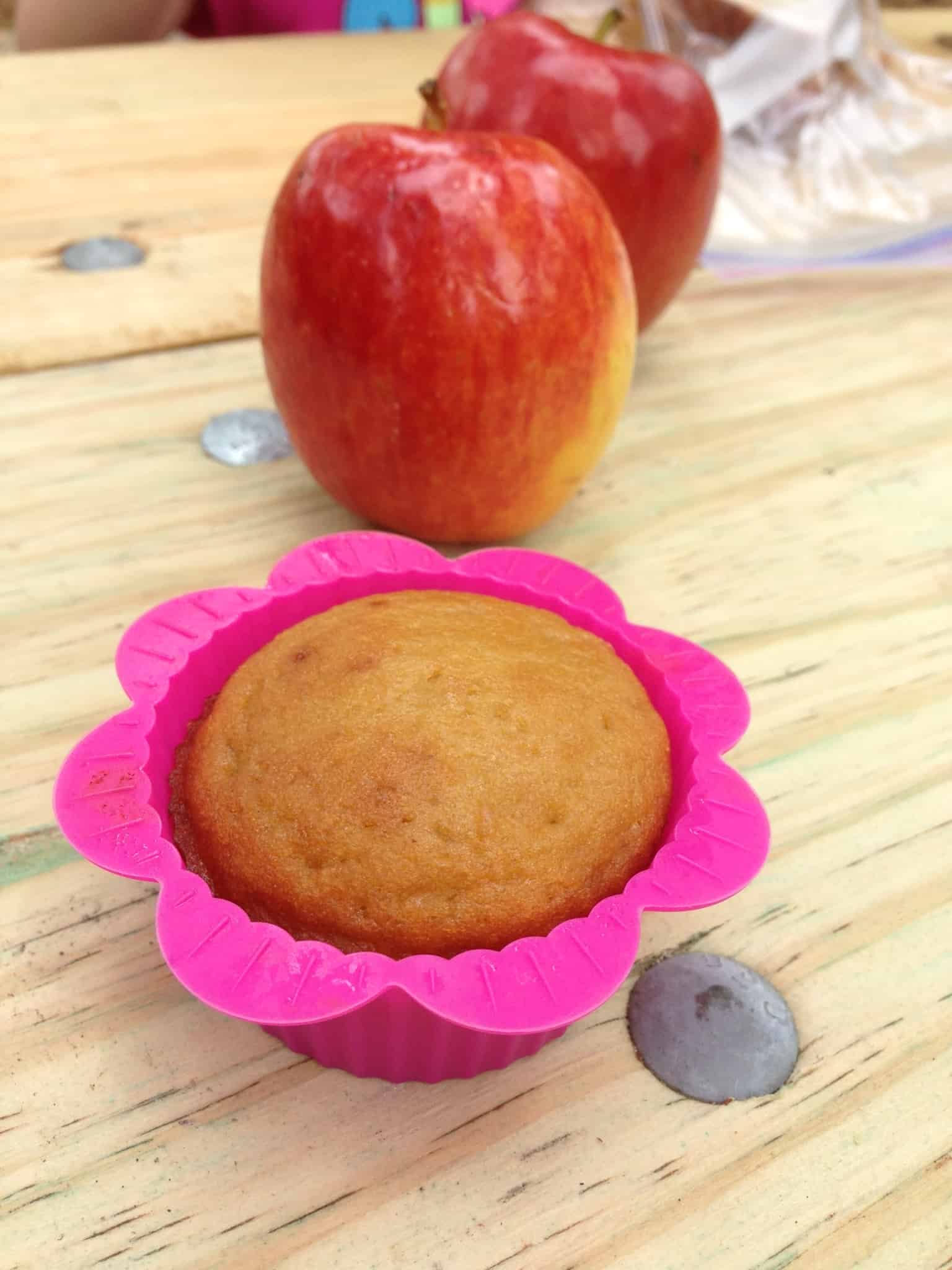 Thanks for visiting! Click on a cupcake to connect with me on social media!