Breakfast can be a dilemma for a mom with a large family. Some days I just point everyone to the cereal cupboard, but most days, I want everyone to start the day with something healthy that will keep them going. (Especially on those busy days out when lunch is delayed… um… until dinner). I've tried making up a big pot of oatmeal. That worked for a while. But it doesn't take long to get tired of oatmeal, no matter how creative you are with your toppings or add-ins. And with all of our family members' food needs, it's hard to find one dish that will work. This pancake recipe has solved our breakfast problems. It's gluten-free, vegetarian, dairy-free (we use almond milk or carrot juice) and FAST, we purée the bananas, eggs and oil in a blender and cook the pancakes in batches on a griddle. And we still haven't run out of varieties of topping or add-ins.
The only "weird" gluten free ingredient in this recipe is Bob's Red Mill Brown Rice Flour. I've tried other brands and gluten free flour mixes and Bob's gives the nicest texture, almost as though the pancakes are made with a really fine cornmeal, and produces the fluffiest pancakes. Bob hasn't paid me to say that and doesn't sponsor this blog in any way, I'm just passing on a helpful tip. If your grocery store doesn't already carry it, ask the manager to get it in, or you can find it on Amazon.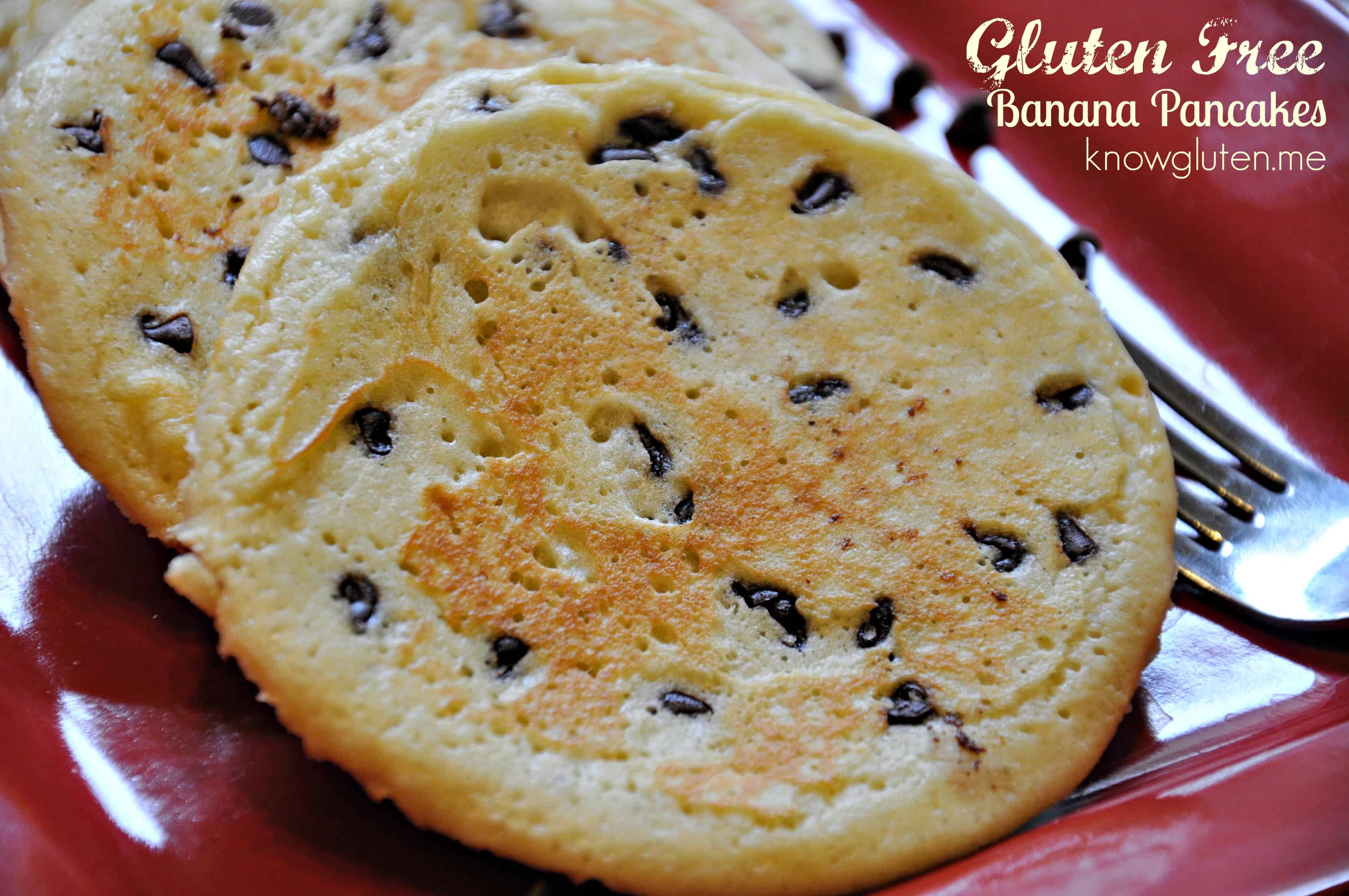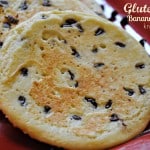 Gluten Free Banana Pancakes with Bob's Red Mill Brown Rice Flour
Ingredients
2

bananas

4

eggs

2

T

vegetable oil

1

tsp

vanilla

2

cup

rice flour

1

T

baking powder

1/2

cup

milk or carrot juice

Butter or coconut oil to grease griddle.
Instructions
Pre-heat a griddle to 325F

In a blender, combine bananas, eggs, butter and vanilla until smooth.

Pour into bowl.

Stir in flour and baking powder (I use a whisk) until combined.

Stir in milk or juice 1/4 cup at a time until desired pancake consistency. (I find 1/2 cup is just right)

Lightly grease griddle with butter.

Cook 1/4c sized pancakes until the edges are firm and bubbles start to form on top.

Flip over and cook other side until golden.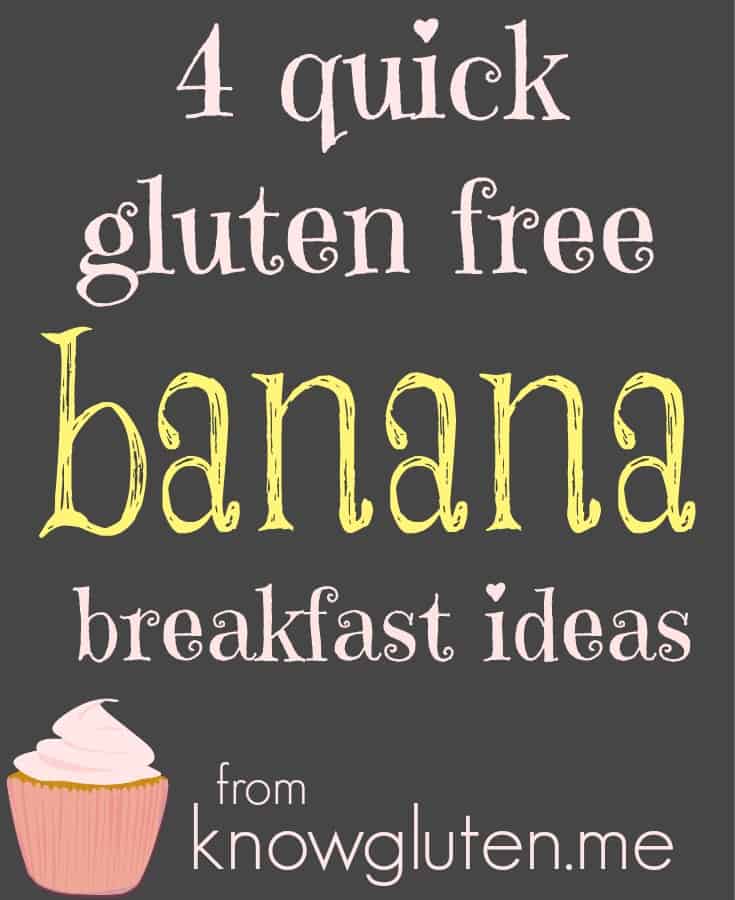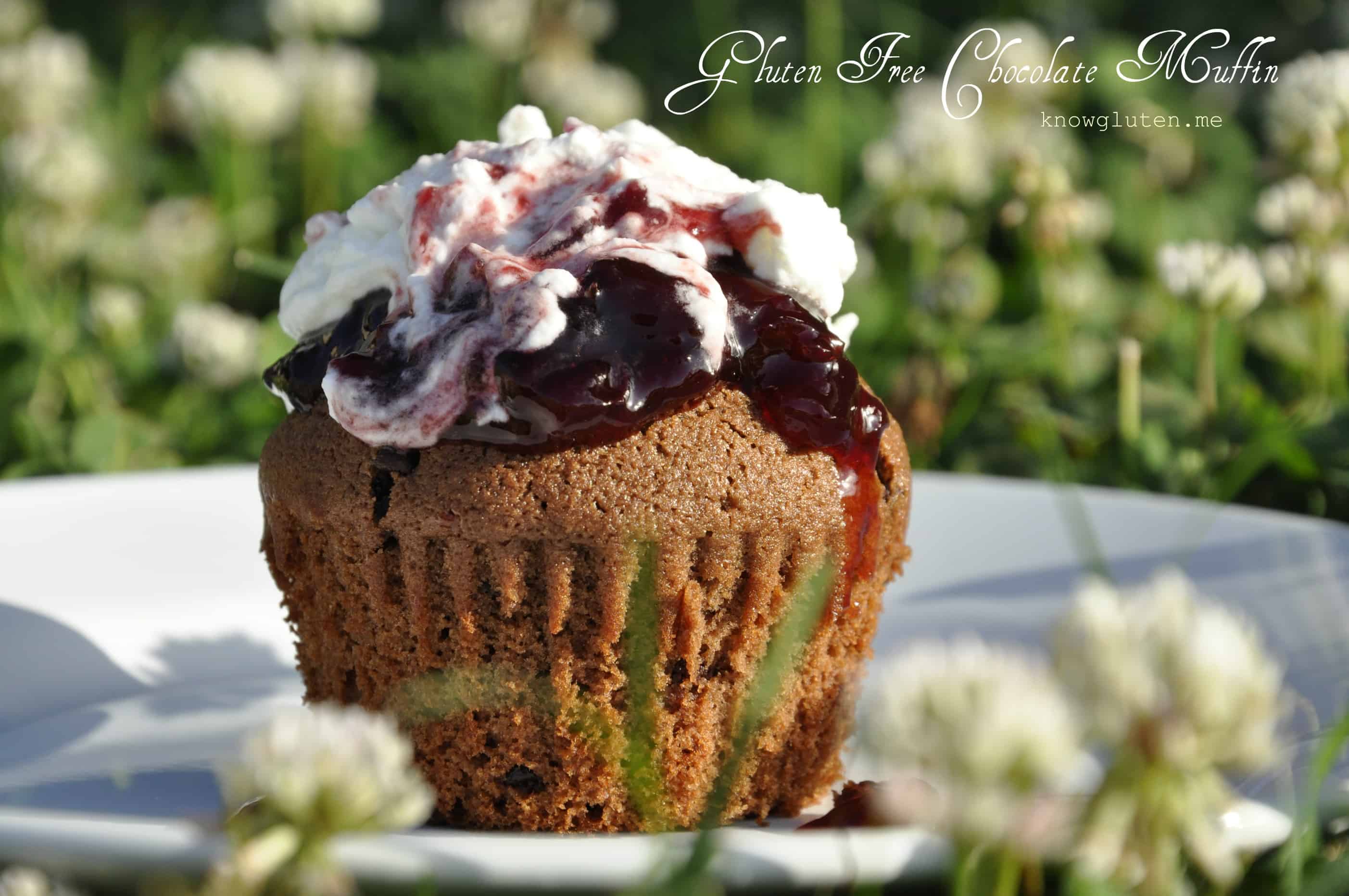 Link Parties:
This post is linked up with Call Me PMc's Saturday Dishes
Thanks for visiting! Click on a cupcake to connect with me on social media!