Thinking back to those first days of going gluten free, long before gluten free bread was readily available in grocery stores, I tried to replicate my gluten filled lunch by spreading peanut butter and jam on plain rice cakes. I usually ended up throwing them out and eating nachos.
I'm not sure when I figured out that if I made a little extra, I could have leftovers for lunch, but I'm so glad I did.
This dish is almost a reheat and serve dish (though it's fantastic cold as a salad). It's yesterday's Grilled Chicken and Vegetables reheated in a skillet (or not) and topped with a very simple dressing. This makes enough for a large spoonful each. If you like things really saucy, double the recipe.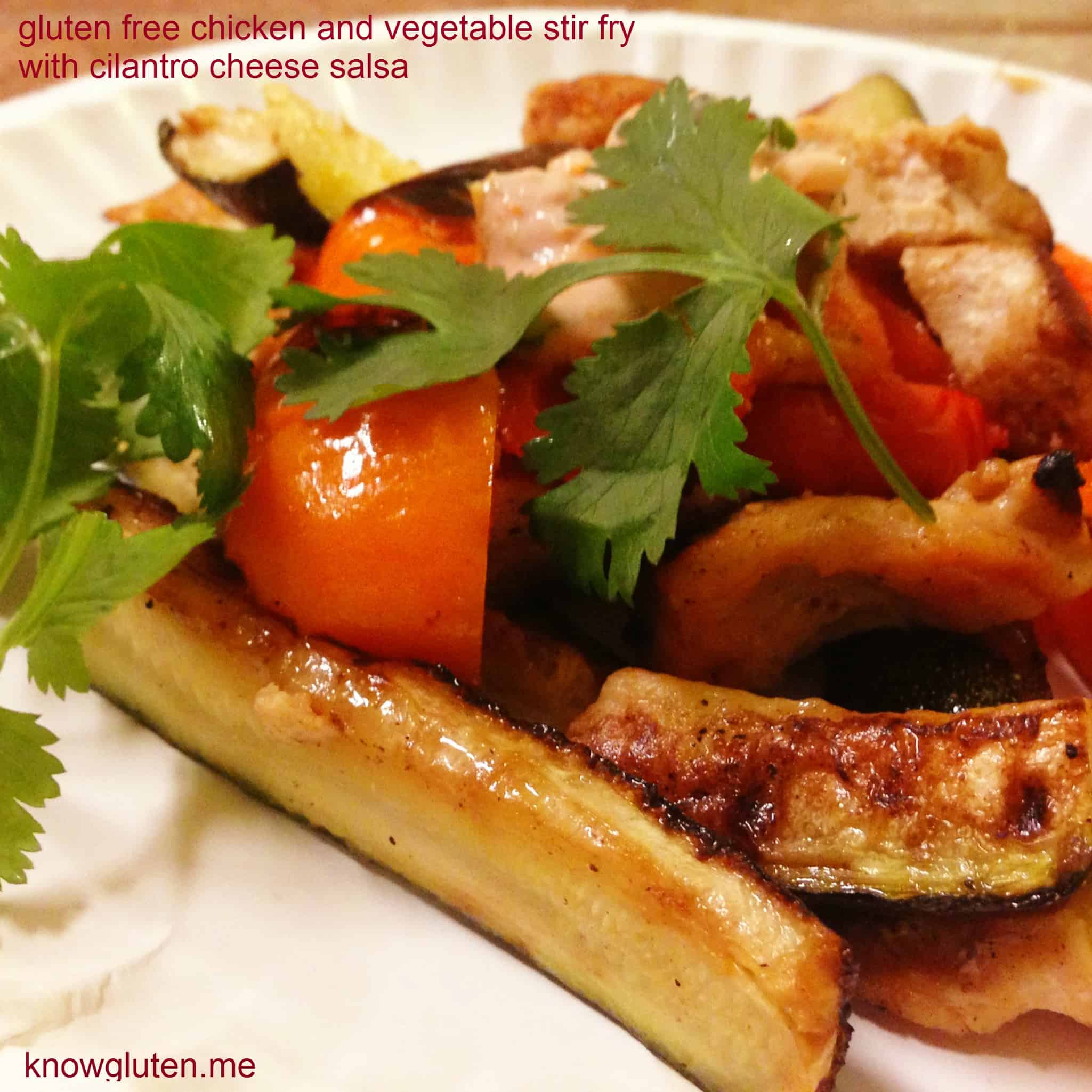 Cilantro-Cheese Salsa
Ingredients:
1/2 cup salsa
1/2 cup sour cream
1/4 cup shredded cheddar cheese (or to taste up to 1/2 cup)
1/4 cup chopped cilantro
Directions:
In a bowl, combine all ingredients.
Add as desired to grilled vegetables.