An adorable crustless pumpkin pie cheesecake in a jar that only takes minutes to prepare. 
I love pumpkin pie. Absolutely love. But even in my gluten eating days, I would just scrape the filling off the crust. Now that I'm gluten free, I just make it crustless. I've tried making it in a baking dish, but there's something unappealing about scooping filling out of a dish and dumping it on a plate.
Now I bake it in jars. Everyone loves to eat things out of jars because they're adorable. And seriously, guys, dessert should be the most adorable part of your meal. And if you have someone from the Anti-Adorable-Dessert-League at your table (though I don't know why you would), you can always transfer the filling into fancy little dessert dishes. (Okay, still adorable).
This is probably one of the easiest holiday recipes that I make. I just throw everything into my blender, blend until smooth (smooth as a smoothie) and then pour the mixture straight into the jars. I use 8oz jars and fill them about half way. This recipe makes almost a dozen.
I get my jars at Walmart. They're not very expensive and when they're not in use for baking, they double as drinking glasses. (More adorableness)
You can serve these right out of the oven, but I prefer them after they've cooled to room temperature. They're firmer and more flavorful.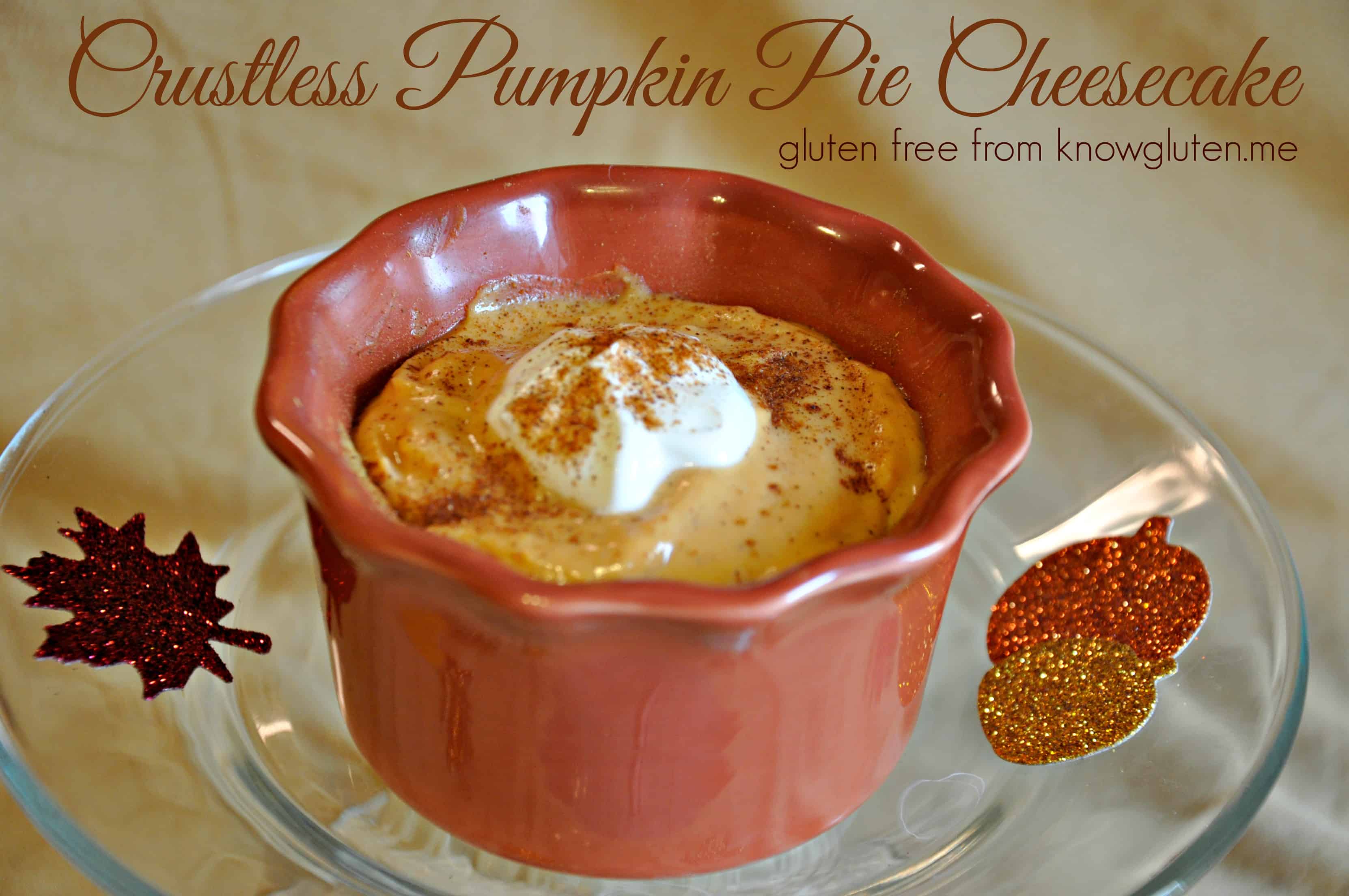 Gluten Free Crustless Pumpkin Pie Cheesecake In a Jar
Ingredients:
1 15oz can pumpkin
1 8oz brick cream cheese, softened
1 14oz can sweetened condensed milk
1/2c maple syrup
3 large eggs
2tsp vanilla
1 1/2tsp pumpkin pie spice
1/4 tsp salt
 Directions:
Place all ingredients in a blender and blend until completely smooth.
Fill 8oz mason jars half way.
Place into baking dish with 1″ hot water in the bottom of the dish
Bake in half full small mason jars for 20-25 mins on 325F until tops are set.
Let cool completely before eating.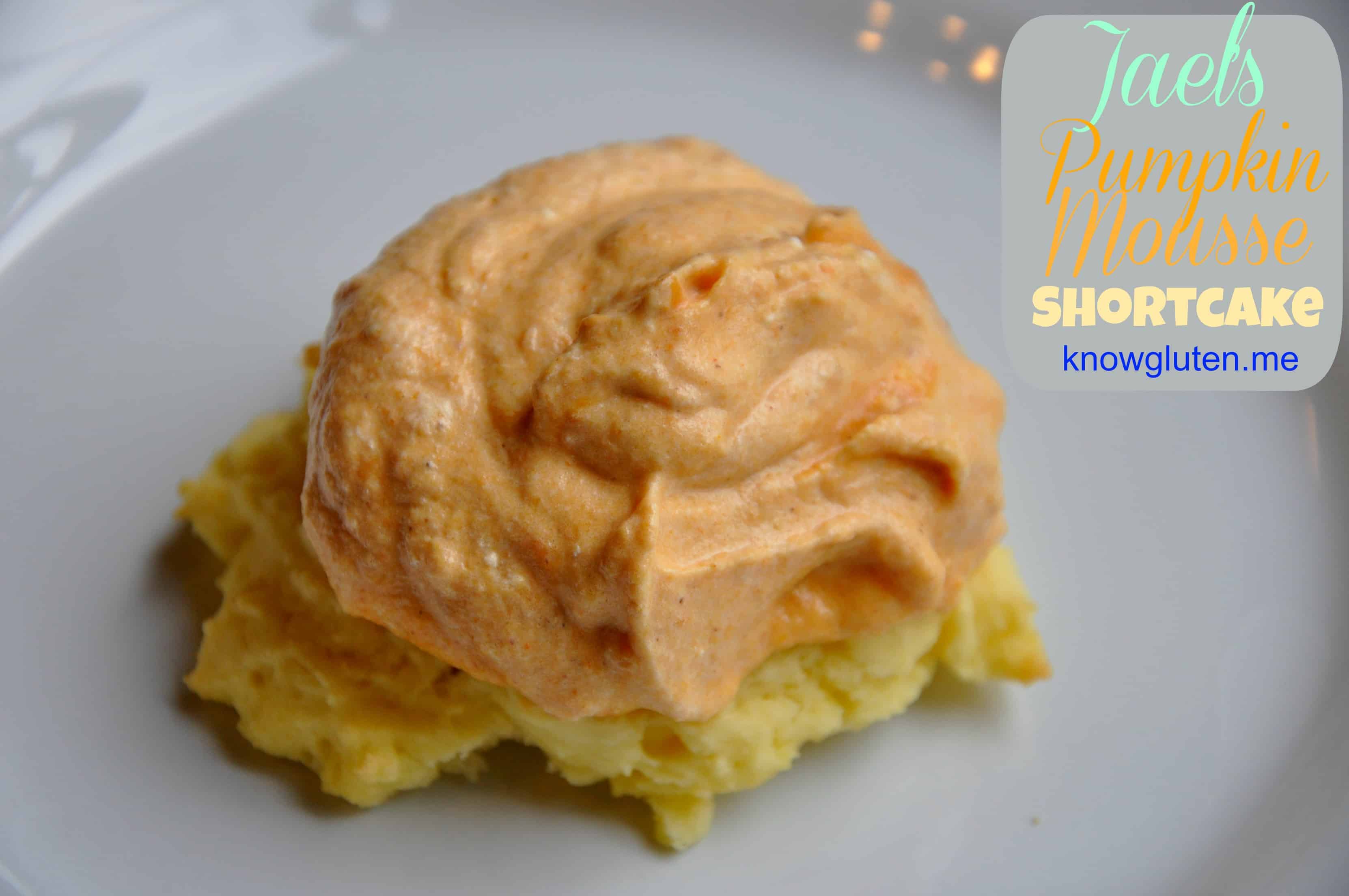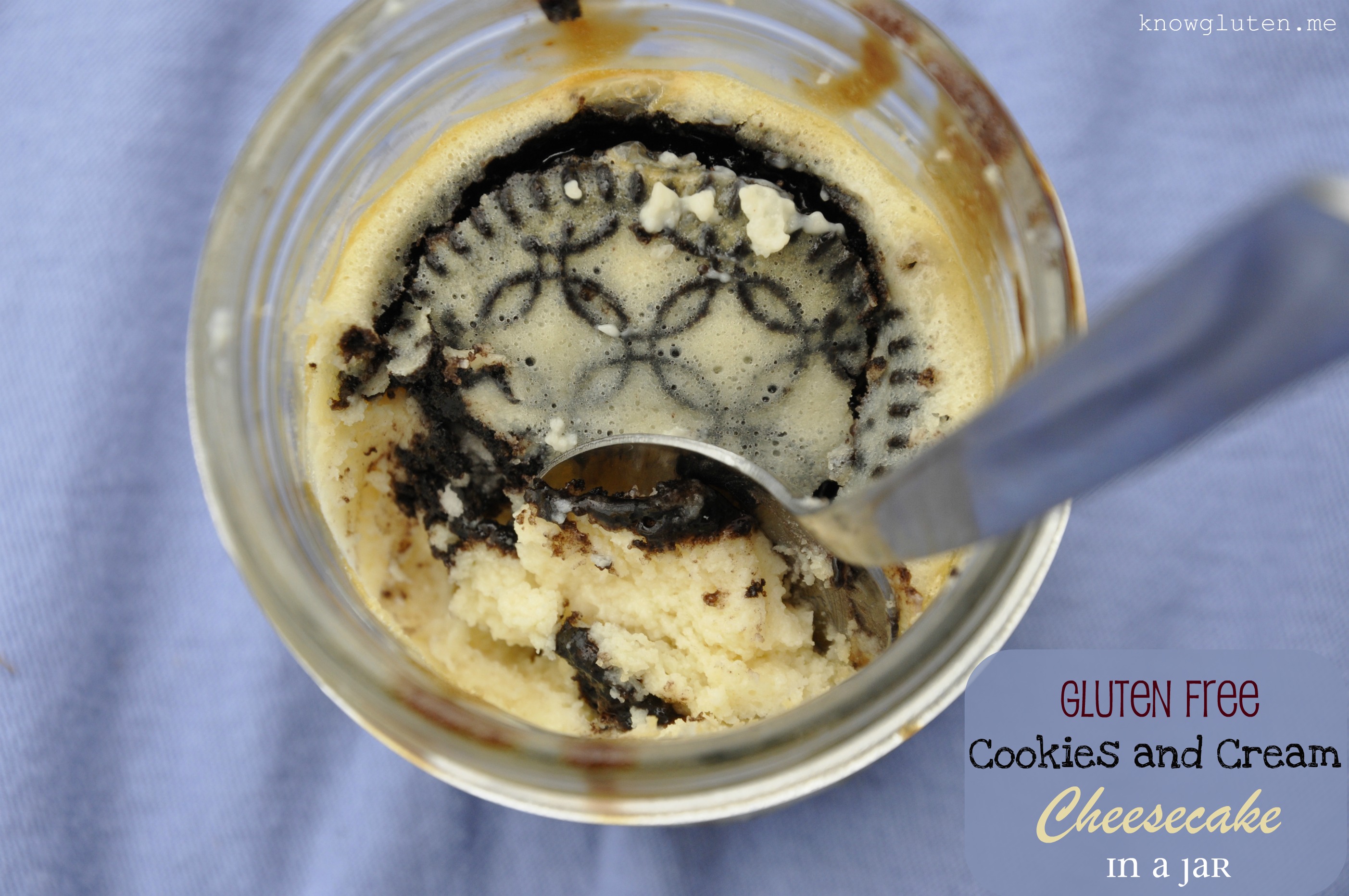 Link Parties:
This post is linked up with Poor and Gluten Free (with Oral Allergy Syndrome): Waste Not Want Not Wednesday #53, The Tasty Alternative: Allergy-Free Wednesdays Week 94: November 20, 2013, Gluten Free Homemaker Gluten Free Wednesdays, Vegetarian Mamma's Gluten Free Fridays
Thanks for visiting! Click on a cupcake to connect with me on social media!