This is a super easy gluten free cake to make if you're having people in last minute or need to feed breakfast to a crowd.
This is also a great cake to make if you have 6 people heading off to work or day camp every morning who need breakfast and snacks. Wow guys, the last couple of weeks have been busy! Our college age twins and their friend have moved in for the summer and found fantastic jobs at a music studio as day camp counselors. My youngest is a camper for the next two weeks and my son will be helping out when he gets back from another summer camp. (That's 5 kids eating breakfast, if you got lost.)
But, as a homeschooler, I'm a little unprepared for the morning breakfast rush and I've never really packed lunches, so sending everyone off in the morning originally caused me a little stress.
Thankfully, everyone likes this cake. It takes me about 5 minutes to mix up in my big standing mixer, and 20 minutes to cook, so if I get up even half an hour before they do, I can serve this with breakfast and have extra for snacks. I've been making it almost every day for two weeks, and nobody is tired of it yet.
I also make this if I have last minute company coming over. I hate not having anything to serve guests and this cake throws together really quickly.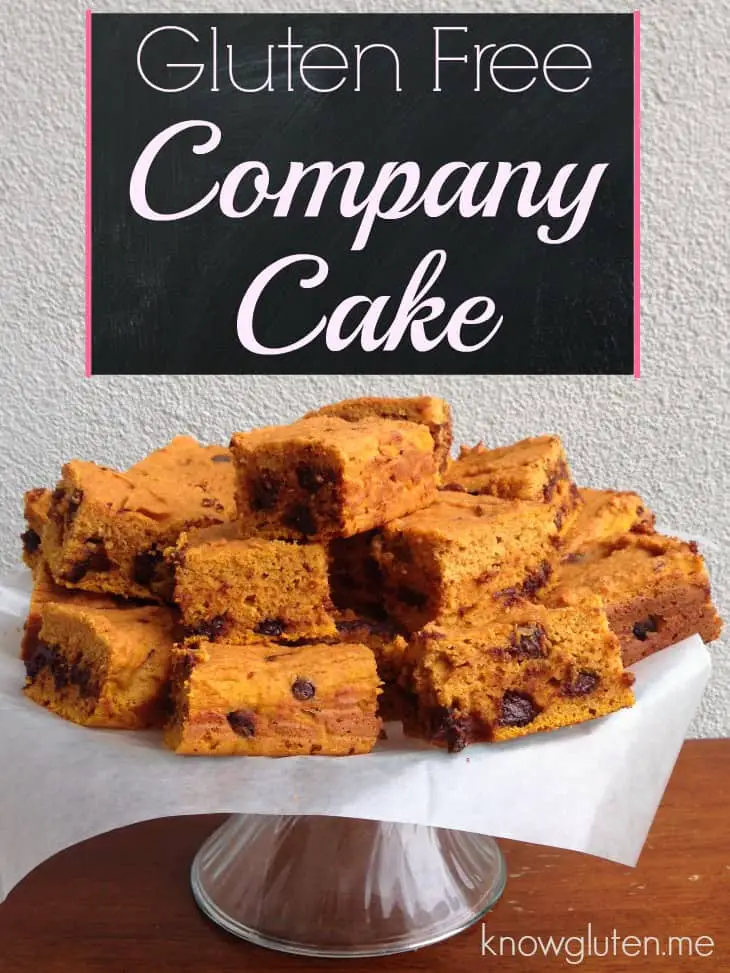 Products used in this Recipe
Wondering where to get the gluten free ingredients listed in this post? I order alot of my supplies from Amazon. I've included some links below to make things a little easier for you. These are affiliate links, so I earn a small commission on them. (Small, like, "Would you like small fries with that?" not "Pluto is to small to be a planet")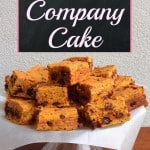 Easy Gluten Free Cake for Company
A quick and easy cake to make if you have last minute company, also make a great breakfast for a crowd
Ingredients
2

cups

Bob's Red Mill Brown Rice Flour

1

cup

lightly packed brown sugar

1

Tablespoon

baking powder

1/2

Tablespoon

cinnamon

1/4

tsp

salt

4

eggs

1/4

cup

vegetable oil

1 15

oz

can pumpkin

1

cup

chocolate chips

optional
Instructions
Preheat oven to 400F

In a large bowl, combine rice flour, sugar, baking powder, salt and cinnamon.

Make a well in the center of the dry ingredients and add eggs, oil and pumpkin.

Mix well until completely combined and free of lumps.

Stir in chocolate chips.

Pour into a parchment lined 9x13" pan and bake in preheated oven for 20 minutes or until the top springs back when touched and a knife inserted into the center comes out clean.

Cool for at least half an hour before serving for best texture results.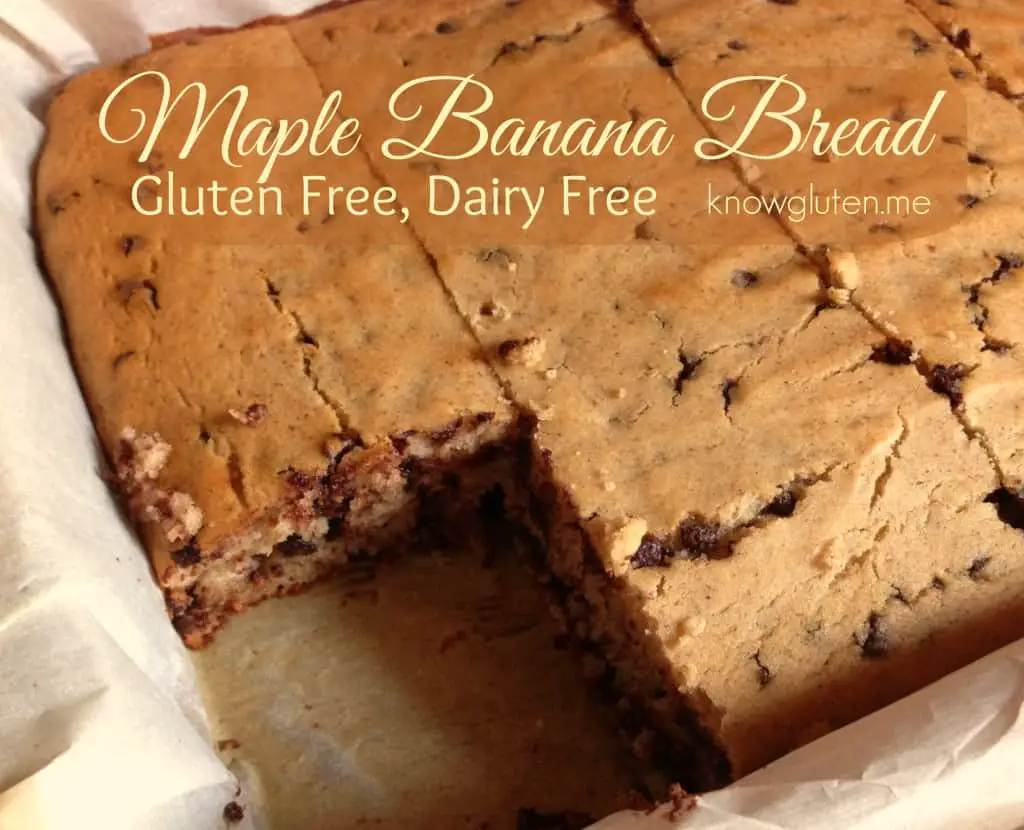 This post contains affiliate links