Making your own homemade black beans is easier than you think!!
When we were first married, my husband and I, like almost every other young couple with too many kids and too many bills, were broke. Broke enough that we would have arguments about whether we could afford meat or laundry detergent this month. (And with twins in cloth diapers, you can guess that was a pretty serious argument!)
I wish that I could go back in time and leave that younger me a note.
It would say: EAT MORE BEANS!!
Beans are cheap. Dried beans are even cheaper. Even if you're not doing it "right", beans provide protein that can supplement a low meat diet. And they're easy to make. Just soak overnight, fry up a few spices and then boil for about an hour and a half.
In addition, beans have tons of fiber, a low glycemic load (that means that they won't raise your blood sugar quickly), they're really filling, and they taste great!! (I also use them as a thickener in soups like: Spicy Black Bean Pumpkin Soup)
The only drawback to making your own beans is you have to watch them for about an hour and a half. They might run out of water, so you have to occasionally check on them and add more. Just keep them under water about an inch and you'll be fine. If you don't like the idea of waiting around every time you want beans, you can double the recipe and freeze the leftovers.
NOTE: DON'T ADD THE SALT UNTIL THE BEANS ARE COOKED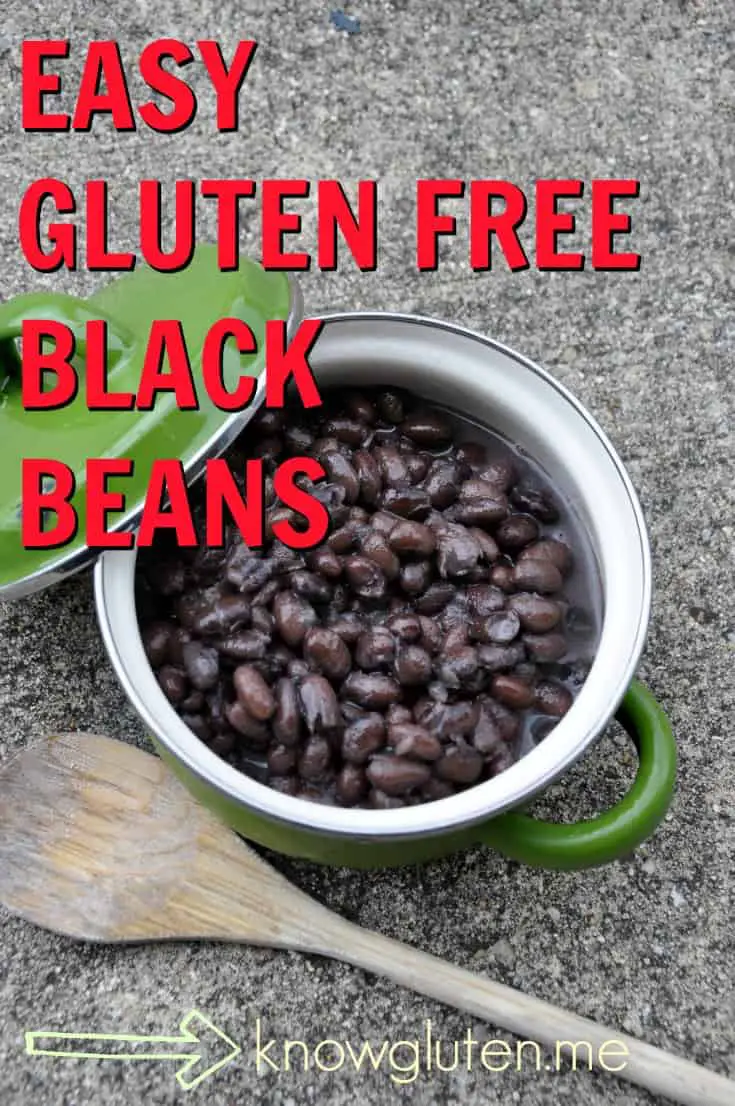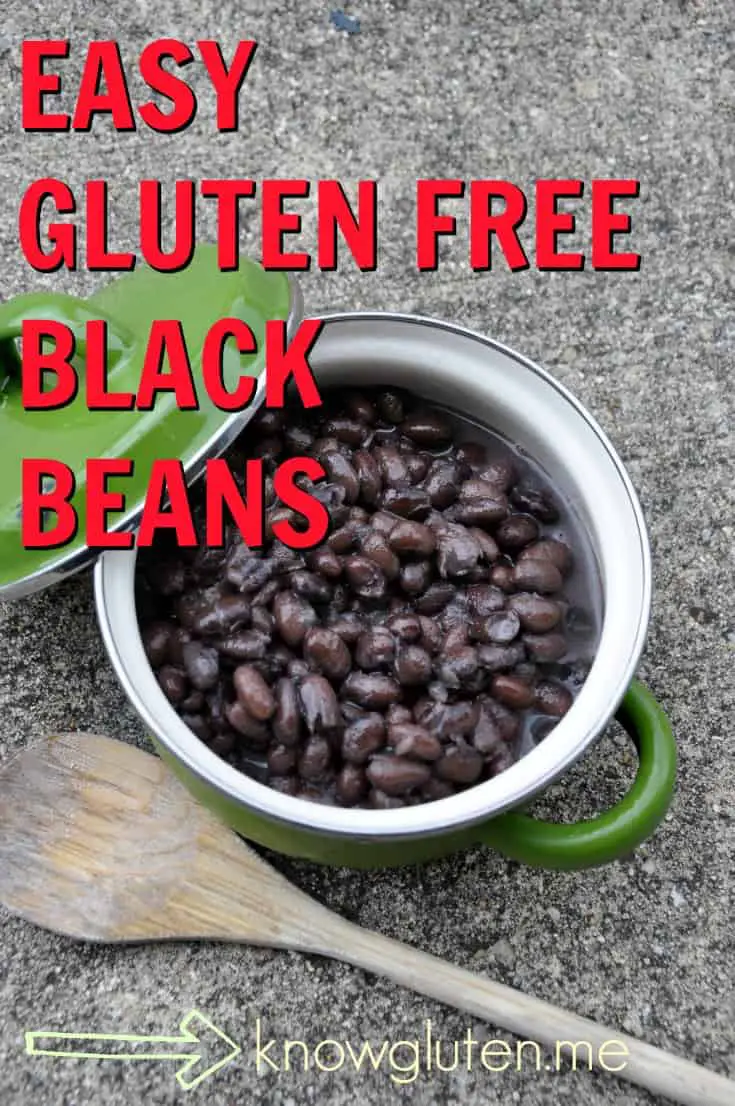 Easy Gluten Free Black Beans
Cook Time
1
hour
30
minutes
Total Time
9
hours
30
minutes
Ingredients
1/2

lb

black beans

2

T

bacon grease

cooking oil or butter

1

tsp

ground cumin

1

tsp

ground coriander

1

tsp

minced garlic

if you're pinching pennies, you can substitute chili powder for the spices and garlic

1/2

onion thinly sliced

Water for soaking

Water for cooking
Instructions
Pre-Soak Beans:
Place beans in a large bowl.

Fill bowl with cool water.

Soak overnight, at least 8 hours.
To cook:
Drain beans with a colander and rinse until the water runs clear and set aside.

In a medium saucepan, melt bacon grease over medium heat.

Add cumin and coriander to the grease and stir for a few seconds to slightly cook.

Add onions and garlic, cook, stirring occasionally until onions soften.

Add beans to sauce pan.

Add enough water that the beans are covered by 2 inches of water.

Bring to a boil over high heat.

Reduce heat, cover with a lid, and simmer beans until soft (can take up to 2 hours) adding more water as necessary.

When beans are soft, add salt to taste.

Serve in bowls with the liquid from the pot or serve over cooked white rice. Top with sour cream or Mexican Crema and grated cheese if desired.