Another fast easy meal from the actual kitchen of know gluten. This roast pork self bastes in a loose foil envelope to make a tender and amazing family entree. Roasting it in the marinade and sauce gives it a beautiful flavor throughout, but not so much flavor that a kid won't eat it. (There's always a balance!)
Life can get busy, can't it? I love that. It's amazing to me to have the health and energy to fill my day with all these things. Going gluten free rescued this part of my life. I homeschool 4 kids, run this blog and the social media attached to it, spend most early mornings playing at the playground. Just 10 years ago I would have never imagined being able to do these things at 40. If my life had continued down the same gluten-filled path, my days would still be filled with constant severe pain, fevers and chills, brain fog and confusion, continued dramatic weight loss. I would be a withered, bony,
OLD
mess. But now, I'm active, BUSY!! and enjoying life! Sometimes I enjoy life so much, I forget about dinner. On Monday, I shared another one of my emergency meals, frozen
chicken drumsticks
. Today, I'm sharing one that requires either enough planning to take a pork roast out to thaw or to remember to pick one up on the way home from the playground. (And yes, I have actually run out to the store at 5 for something for dinner. Not often, but it's happened.) But it's still a really simple recipe to make.
I roast this pork in a loose foil pouch, not tightly wrapped, in a large cake pan. You could probably do without the foil and just roast it in a roast pan with a lid. It might be drier, but it would save a step. You could also marinade it overnight and cook it in the crock-pot during the day. Typically crock-pot roasts take 6-8 hours on low or 3-4 hours on high. The crock-pot will give it a totally different texture, but not a bad one, just softer, like pulled pork. Make sure you cook your pork roast until the internal temperature is at least 145F. (I cook mine to about 170F, because I like it well done)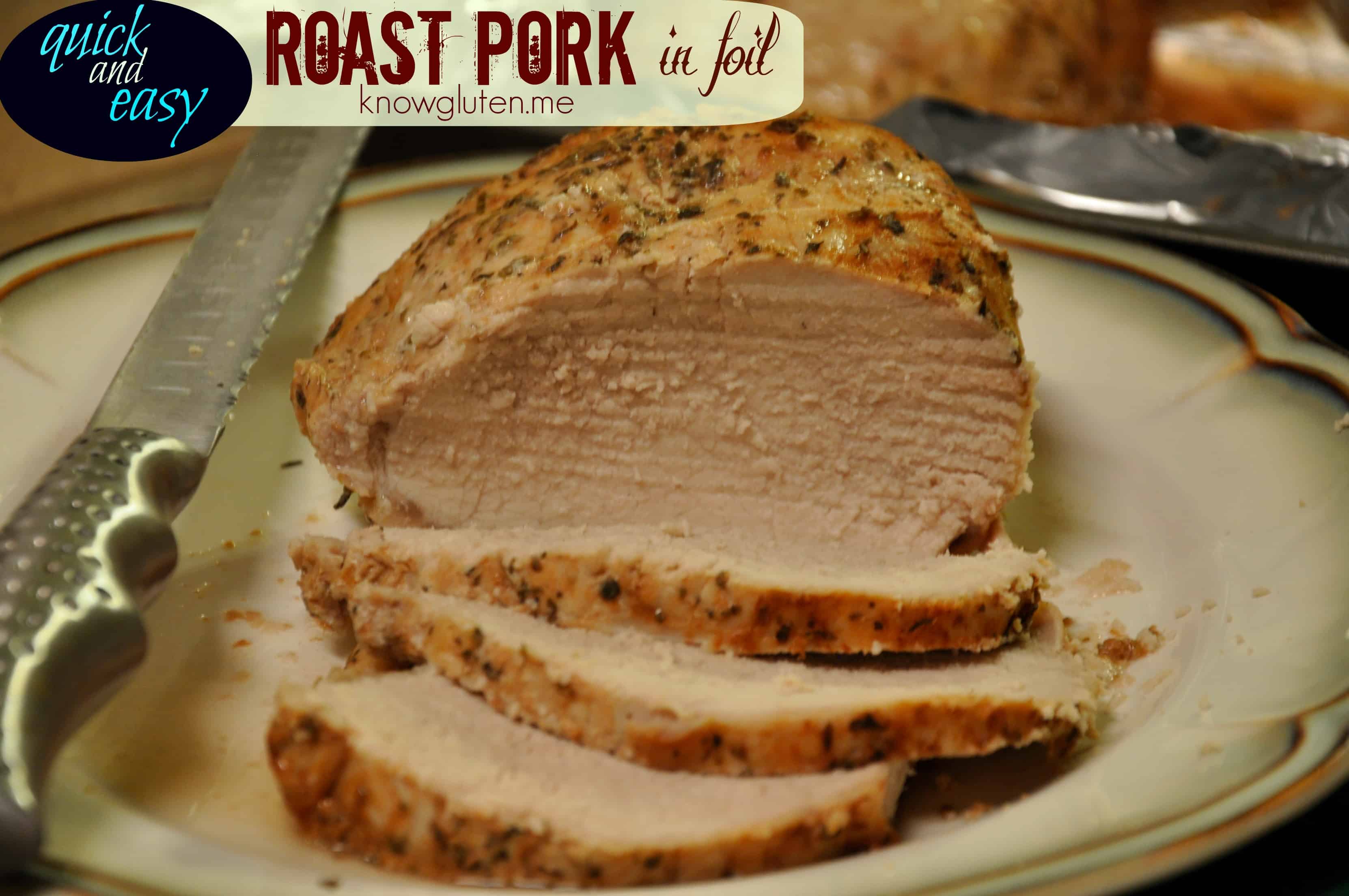 Foil Wrapped Marinaded Pork Loin
Ingredients:
Boneless Pork Loin large enough for your family (2lbs works for us)
Marinade (recipe follows)
1/3 cup Stubb's Hickory and Bourbon BBQ Sauce (or another gluten free BBQ sauce)
Marinade:
1/4 cup olive oil
1/2 T sea salt
1/2 T herbs de province
Directions:
Add Pork and marinade to a gallon size Ziplock bag, massage bag until pork is coated and marinade at least 30 minutes, or all day.
To cook, line an open baking dish or cake pan with foil.
On top of that, stretch out a long piece of foil, this will be your foil pouch.
Place marinated roast in the center of the long foil.
Pour sauce on top of the roast and spread around using a basting brush.
Bring the ends of the foil together and fold over to make a loose pouch around the roast. (It should be like the roast is sitting in the bottom of a bag, don't wrap it tightly).
Bake at 350F until the roast reaches an internal temperature of at least 145F up to 160F, 20-30 minutes per pound (so around an hour for a 2lb roast).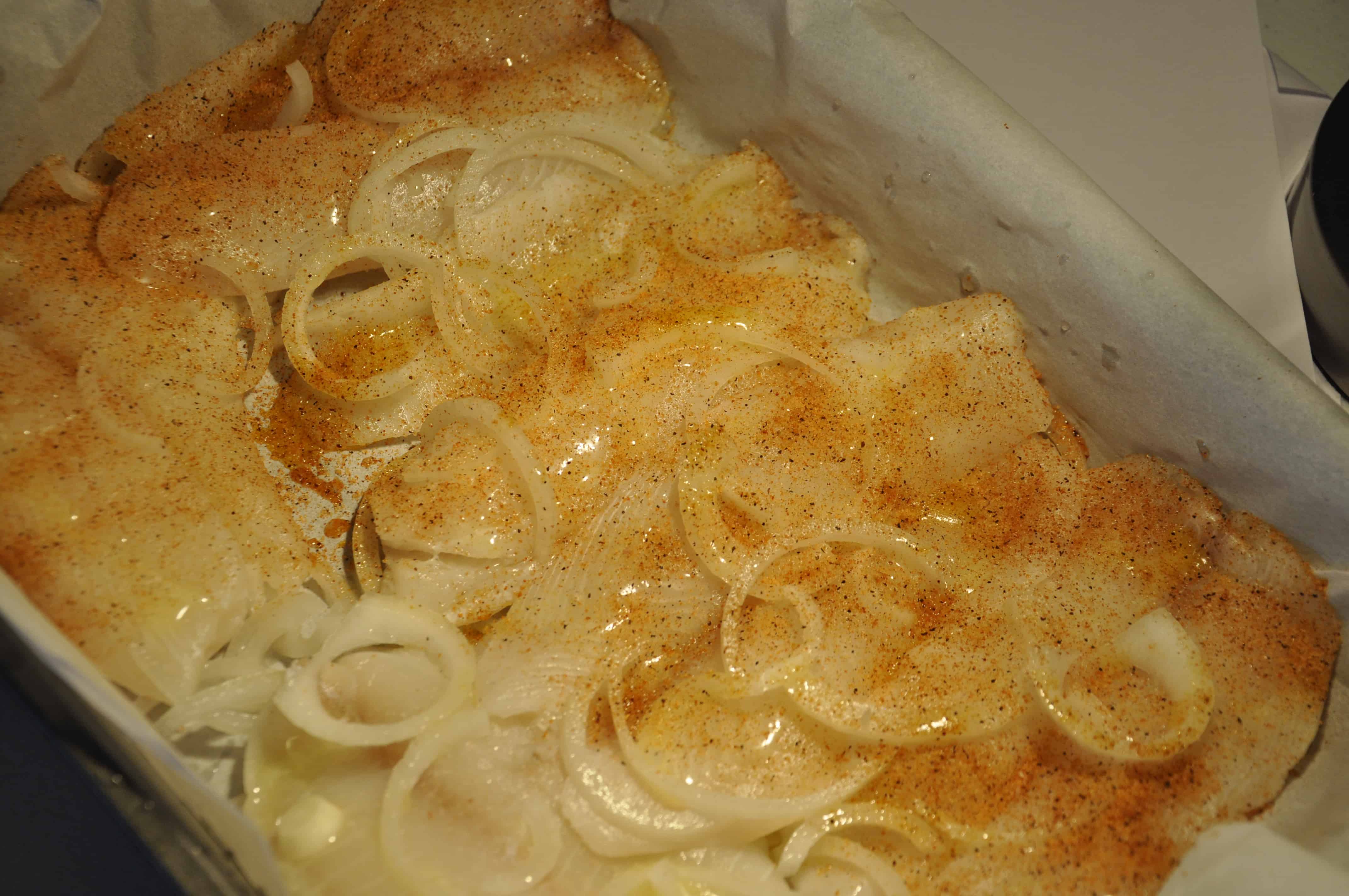 Link Parties:
This post is linked up with Poor and Gluten Free (with Oral Allergy Syndrome): Waste Not Want Not Wednesday #46, Vegetarian Mamma's Gluten Free Fridays
Hanging out with you is so sweet! Click on a cupcake to connect with me on social media!