This caramel uses only 2 ingredients and is done completely on the stove.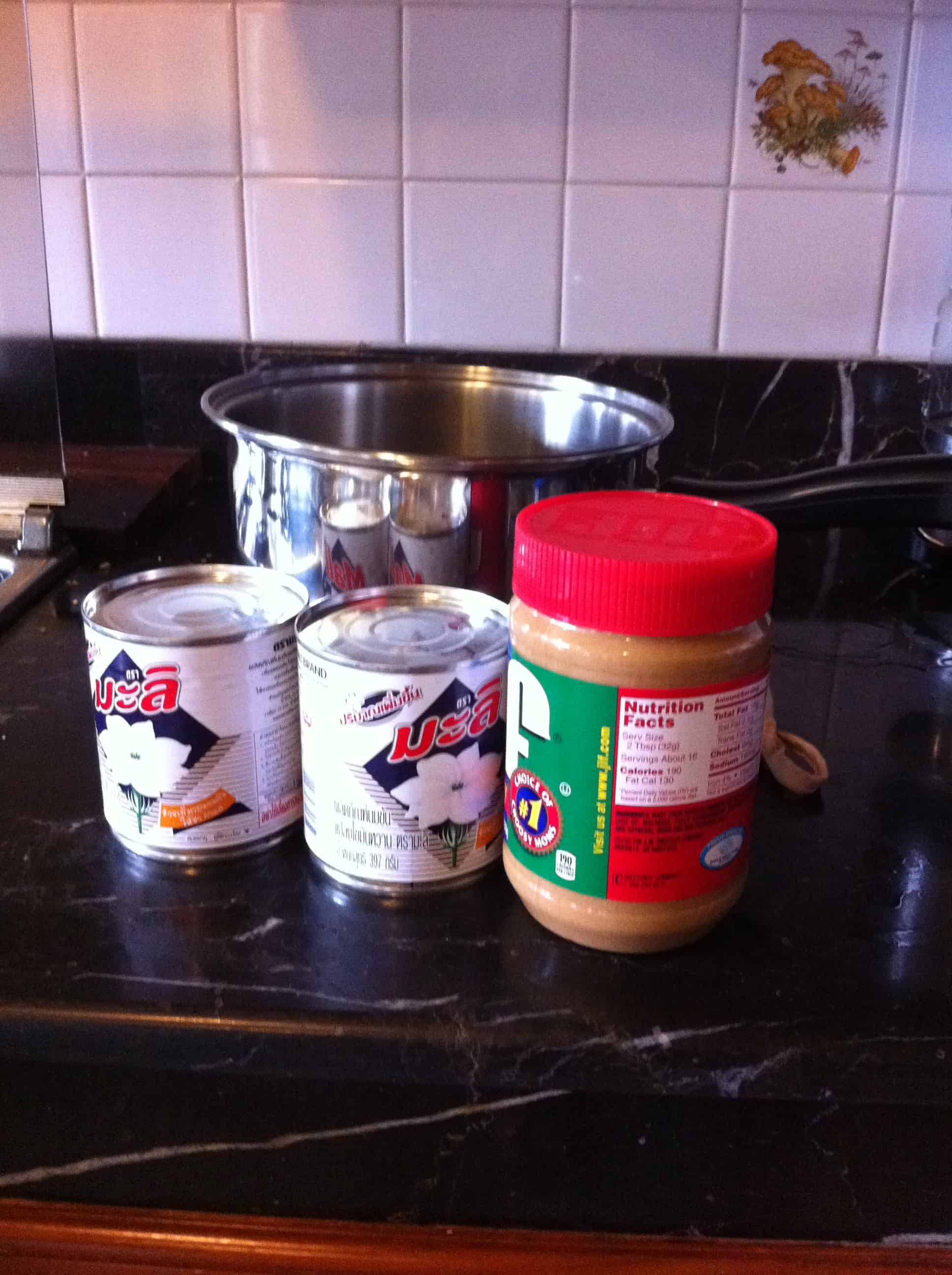 You just pour two cans of sweetened condensed milk into a sauce pan, bring it to a slow boil over medium-low stirring constantly, until it's nice and thick and bubbly (like a thick cake batter). (This step is easy, but it takes FOREVER)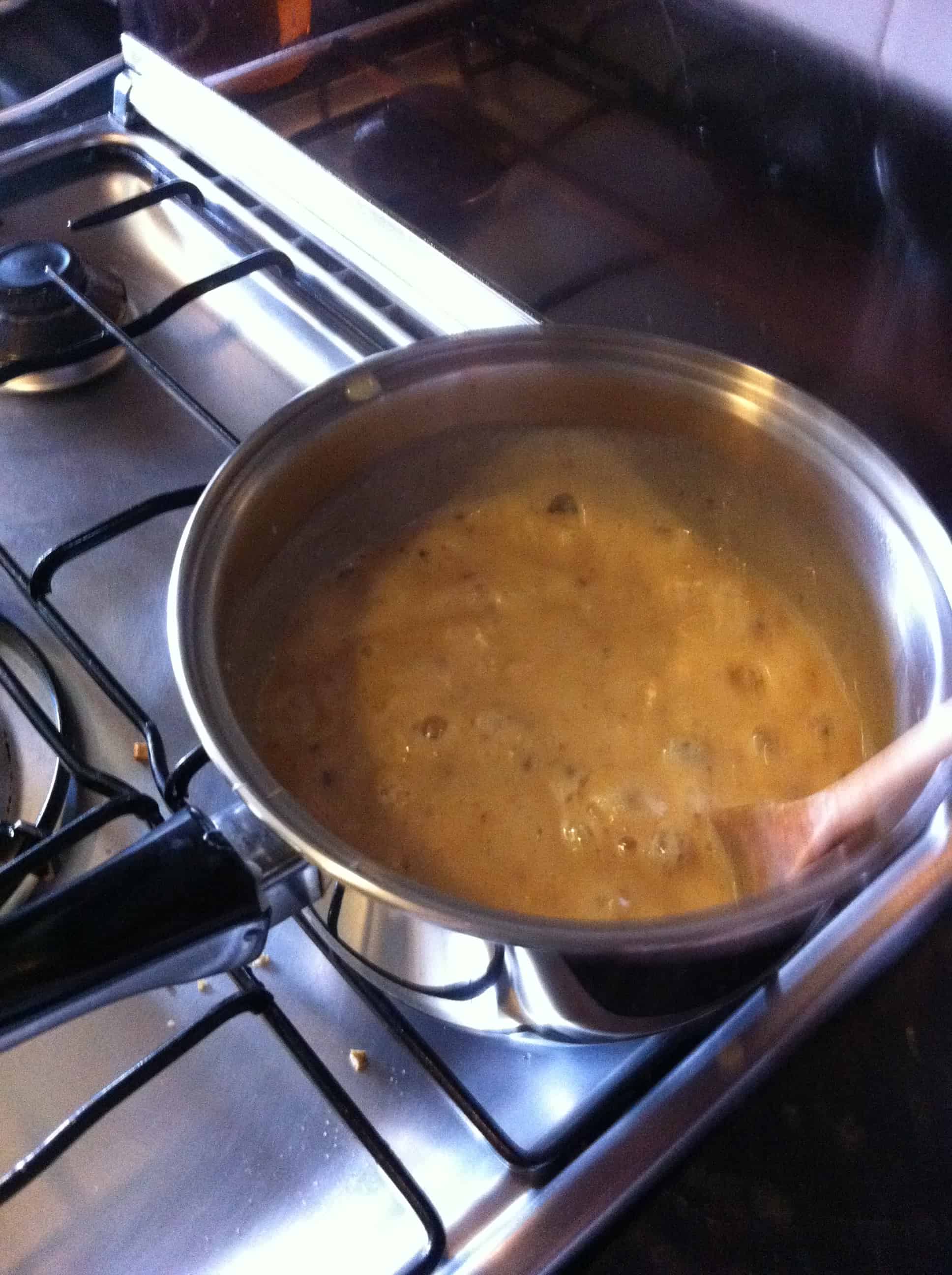 Then remove it from heat and stir in a cup of peanut butter.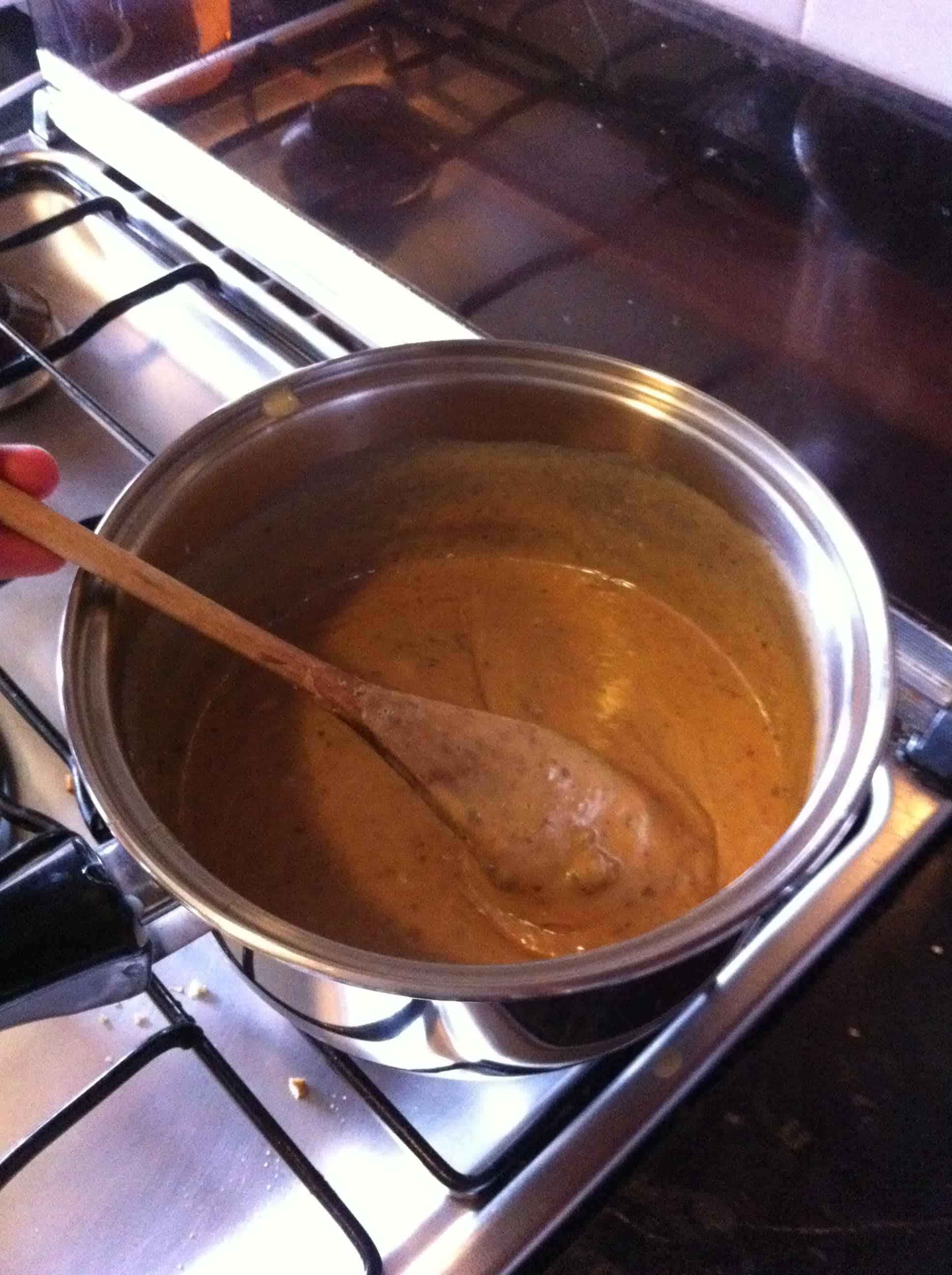 Pour it into a parchment lined cake pan and refrigerate for at least 4 hours.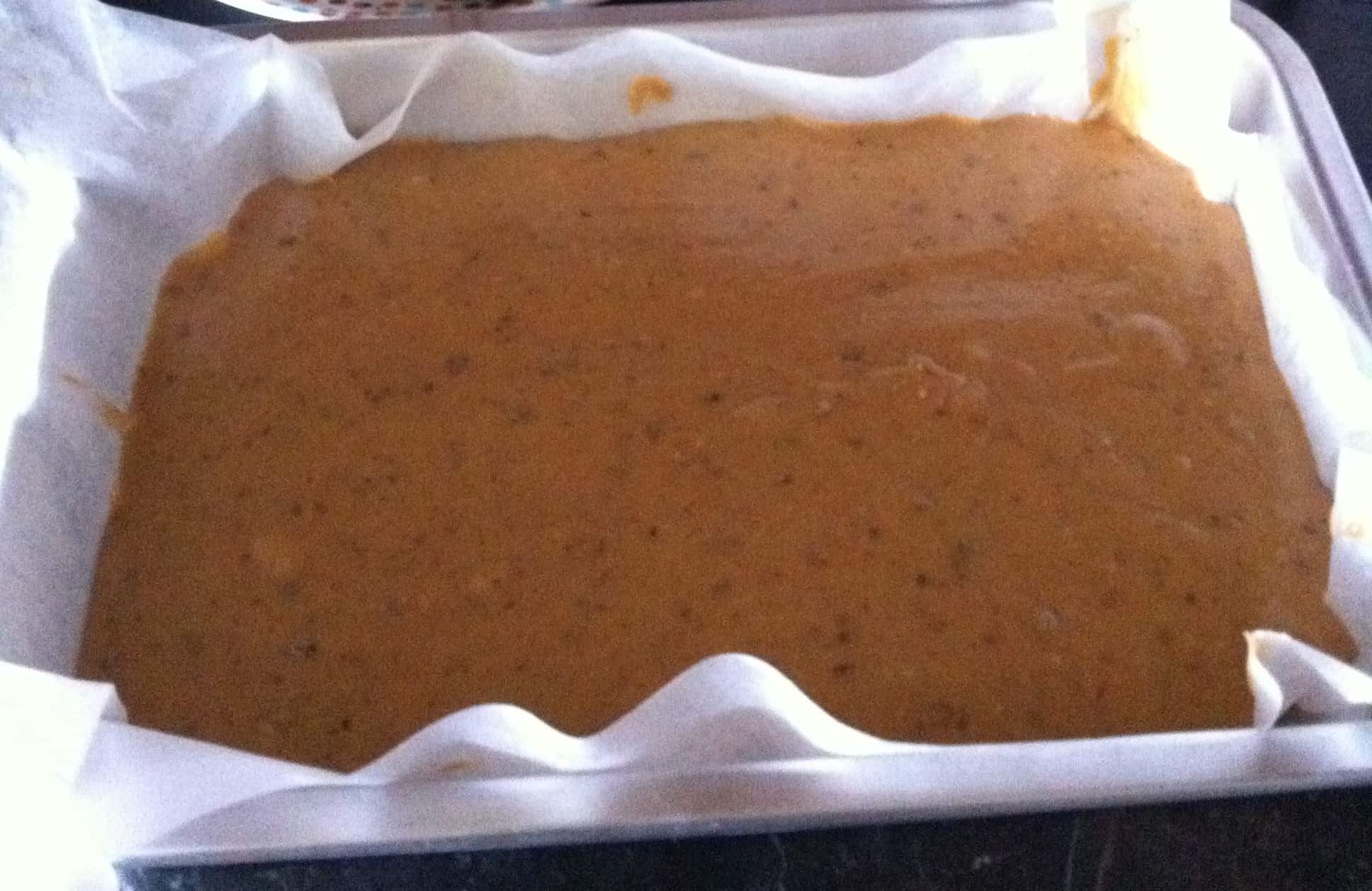 This caramel is really hard to mess up. Even if you slightly burn the bottom and have little brown flakes floating around in it, you just end up with a bit more of a marshmallow flavor caramel.
I almost called this Idiot Proof Peanut Butter Caramel. Every single other sweet thing I've tried to make this week has resulted in a total inedible failure, but I was actually able to make this one work. Twice. I can't in good faith call it totally idiot proof, because the caramel gets really hot and an idiot might scoop the hot caramel off the spoon with her finger and then pop her burning finger into her mouth. (Not that I'm speaking from experience or anything. Ouch.)
So, a more appropriate title might be Super Easy But You Might Burn Yourself Peanut Butter Caramel.
Gluten Free Peanut Butter Caramel
Click here to download a printable recipe.
Ingredients
2 14oz (397g) cans of sweetened condensed milk like Eagle Brand
1 Cup of peanut butter
Directions
Pour sweetened condensed milk into a sauce pan
Stirring constantly, bring to a slow boil over medium-low heat
Heat until milk is light brown in color and as thick as a thick cake mix
Remove from heat and stir in peanut butter
Pour candy into a parchment lined cake pan
Refrigerate for at least 4 hours, candy will firm up but will still be soft