My house is populated by health conscious teens and I was scolded for my flagrant butter abuse in my coconut flour cupcakes. This morning I made a lower fat version and they turned out to be just as tasty! I replaced the 1/2 cup butter with 1/4 cup coconut oil and 1/2 cup apple sauce. My main victim taste tester, the 3 year old, also approved.
I made a big batch for the twins' sweet 16 so the 3 year old would have a lower sugar snack than the gluten-free cake mix cupcakes, and I would have a lower energy 3 year old. Sissy decorated 3 year old's cupcakes with little fondant shapes and I frosted them with pink cream cheese icing so that they would be as pretty as the big kids.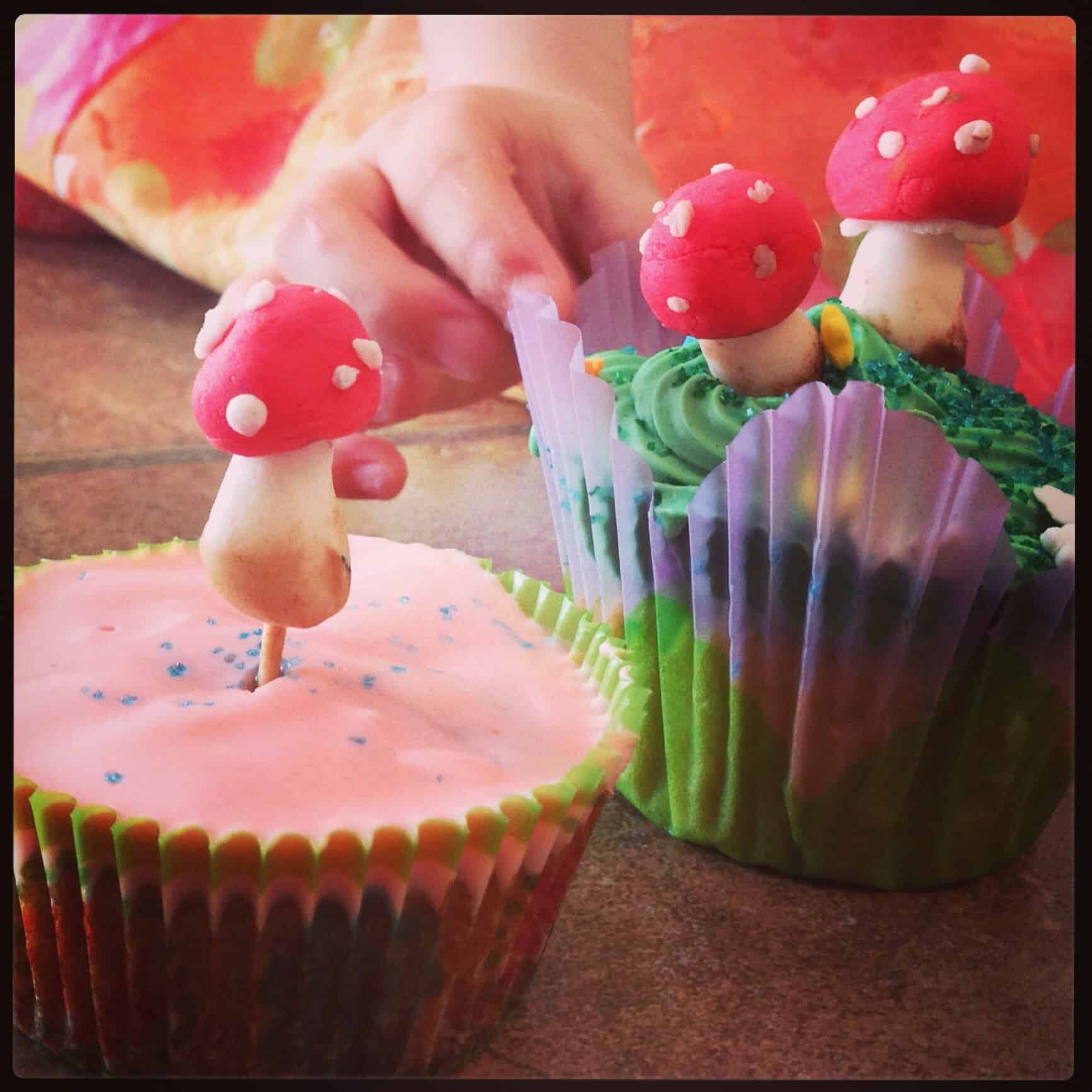 Lower Fat Coconut Flour Cupcakes
Ingredients:
6 eggs
1/4 cup coconut oil
1/2 cup unsweetened apple sauce
1/2 cup honey
1 T vanilla
1/2 tsp cinnamon
1/2 cup coconut flour
1 tsp baking soda
Directions:
Combine all ingredients in a bowl and mix with an electric mixer until smooth.
Spoon by 1/4 cups into a lined muffin tin.
Bake at 350F for 10-12 minutes or until the tops are golden and spring back when lightly touched.
Cream Cheese Frosting
Ingredients:
1/2 block cream cheese, softened
2/3 cup marshmallow fluff
1 tsp vanilla
2-3 drops red food coloring (optional)
Directions:
Mix ingredients together in a bowl, frosting will be slightly runny.
When cupcakes are still warm, spoon about 1 tablespoon of frosting over each, smoothing slightly with the back of a spoon to ensure even coverage.