Sooo, pumpkin was on sale at Walmart this week. Fifty cents a can. I may have bought some. So, this is Pumpkin Week at Know Gluten! Yay!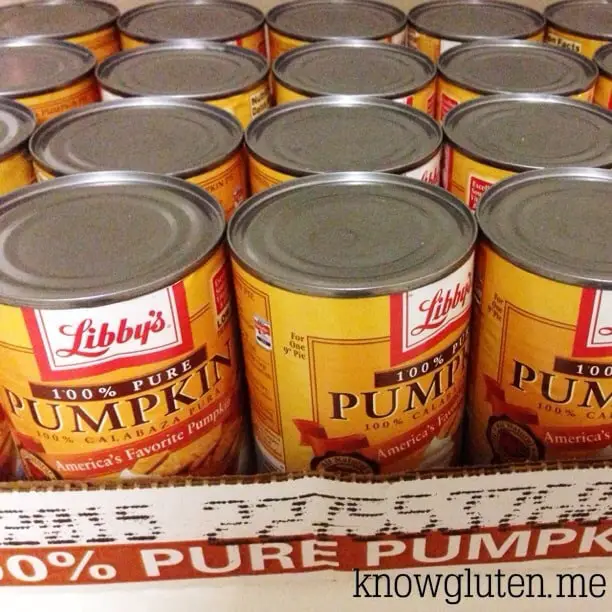 First, a fast easy grain free muffin that actually tastes and feels like a muffin. Even my wonderful husband who has the option of gluten-filled muffins liked them. (And actually liked them. He really is wonderful and will smile around mouthfuls of my most horrific disasters, but you can tell if someone really likes something.)
I was so happy about these. No grains, no refined sugar, lots of protien, vitamin A from the pumpkin, and super good. The 3 year old had them for supper.
I found the base for this recipe at Wellness Mama, tweaked it ever so slightly, and here are my results. I liked these best with Nutella, but they're also great with maple butter. (Just sweeten softened butter with a little bit of maple syrup.)
A little note about baking these, at 8 minutes I was sure I was going to have to throw them out and that I'd be scraping gooey muffin stuff out of my pretty muffin cups. The tops seems to brown much more quickly than the insides were cooking. But, thankfully, they turned out beautifully. Soft, moist and pumpkiny.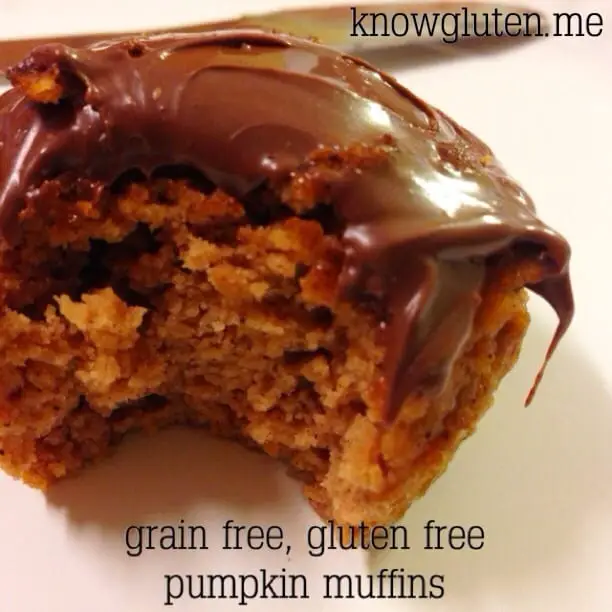 Grain Free, Gluten Free Pumpkin Muffins
Ingredients:
1/2 cup coconut flour
1 tsp baking soda
5 eggs
1/3 cup of maple syrup
1 cup canned pumpkin
1 tsp cinnamon
1/2 tsp ground ginger
1/2 cup browned butter, cooled
Directions:
Mix all ingredients in a bowl with an electric mixture.
Spoon into muffin tins.
Bake at 325F for 20-25 minutes or until the top springs back when lightly touched.
Cool completely before eating.
Link Parties:
This post is linked up with: Saturday Dishes