This weekend we went to the most amazing 4th of July party ever. Friends had us over for dinner, and after we ate, we set off fireworks! All of us! Very exciting for the 10 year old, for sure. We've never been to a back yard fireworks display as a family before. Dinner was a little chaotic, though, my friend's dad broke his hip last week and it was touch and go whether the party would even happen. Because I'm "absurdly needy" (I read that description of gluten free people on reddit, and I'm going to use it for all it's worth) I was planning on bringing a lot of food. Meat, salads and dessert. But there were some more hitches. The meat we were going to bring didn't work out. One of the salads got eaten in the brief moments when the party was more off-again than on-again, and so, I was left with very little to bring. (And that means, very little to eat). So, ten minutes before we were supposed to leave, I remembered my mother-in-law's amazing layered dip. I'm not sure if I got it exactly right, I sort of threw it together from memory. Basically, it's a cream cheese and sour cream base, with a bottle of salsa on top of that, then some shredded cheese, then some chopped up tomatoes and things. Easy. And really tasty. And gluten free. Eat it with your favorite gluten free tortilla chips or crackers.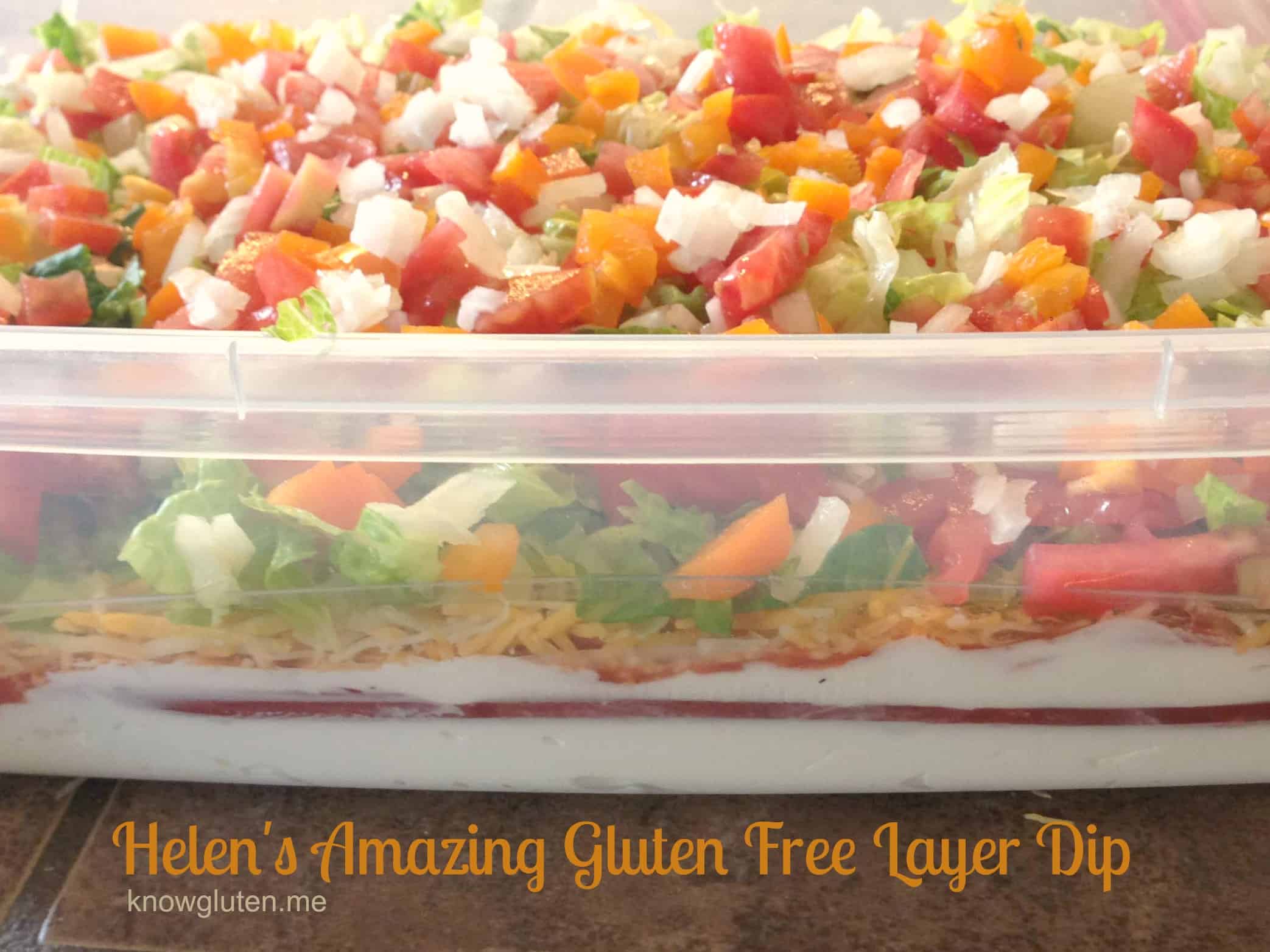 Helen's Amazing Gluten Free Layered Dip
Ingredients:
12oz cream cheese softened. (1 1/2 blocks of cream cheese)
2 cups sour cream
1 16oz bottle of salsa (or 2 cups of salsa)
2 cups shredded cheese
1 tomato diced
1/2 sweet bell pepper diced
1/4 sweet onion diced or
3-4 green onions sliced thin
Directions:
In a large bowl, mix cream cheese and sour cream until completely combined and free of lumps.
Spread cream cheese mixture in the bottom of a large, shallow decorative dish. (or large shallow plastic container, like I did)
Evenly pour salsa over cream cheese mixture.
Evenly top salsa layer with shredded cheese.
Sprinkle chopped vegetables on top of cheese.
Serve with gluten free tortilla chips or crackers.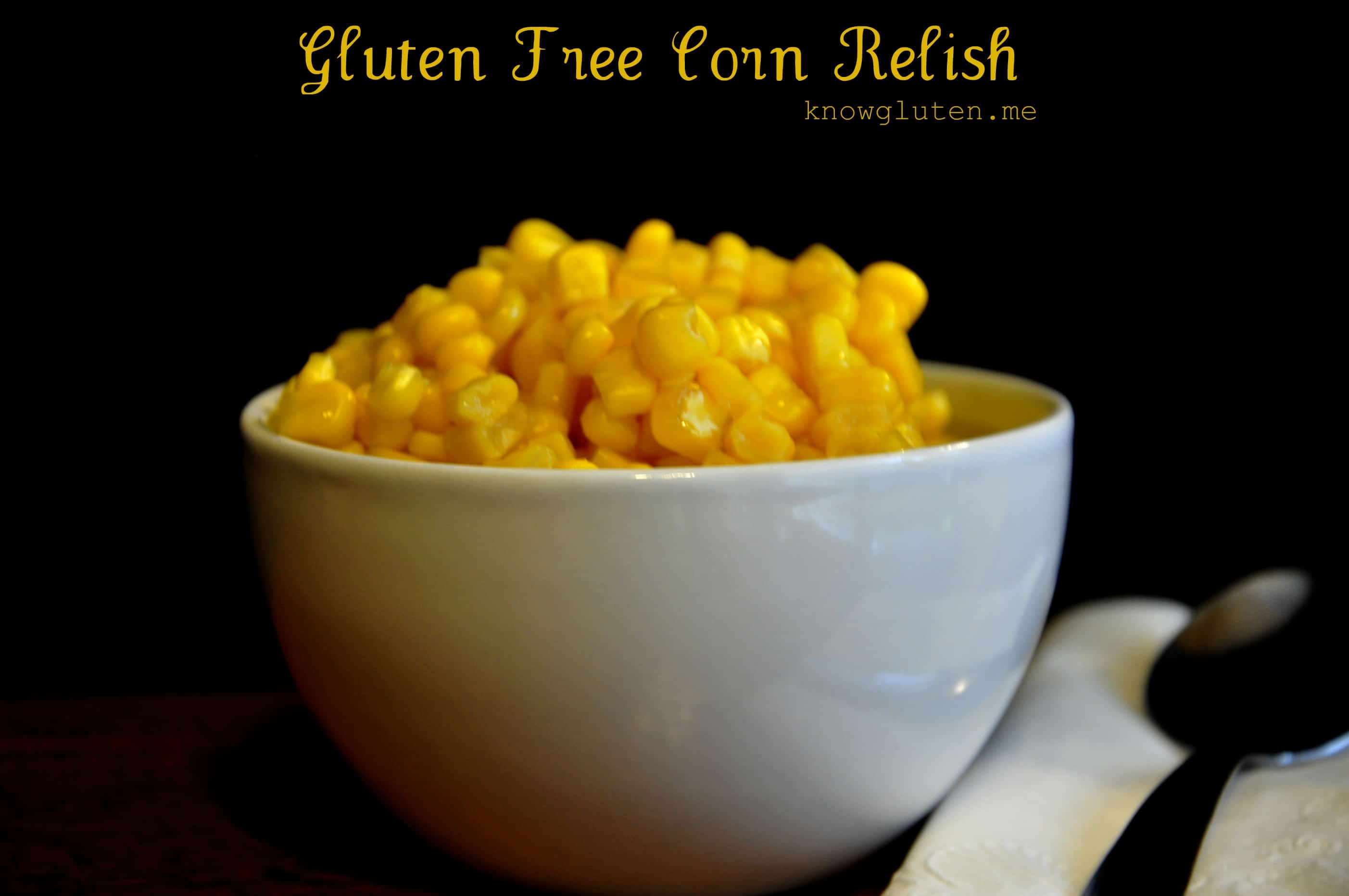 Remember!! The Freedible Party continues all month!!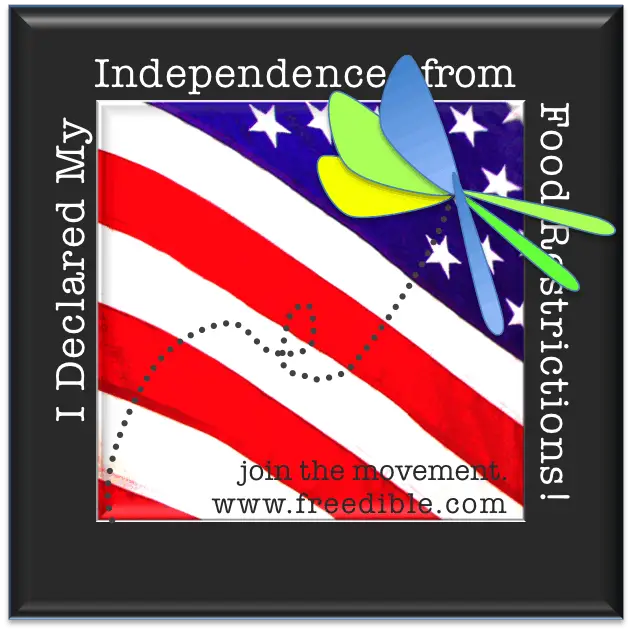 Thanks for visiting! I'd love to connect.