So, my daughter took this amazing picture of the Target Brownie she bought from an antique shop. It's one of those dark moody pictures, with the Brownie camera sitting on a dark wood table with a black backdrop. It looks mysterious and smokey. I loved it so much I made it my computer desktop. And I was thinking, you know what would look great like that? Corn relish. Corn relish is such an incredibly boring looking food. It looks like corn in a bowl. Lets add a dash of irony and take a picture of it as artistically and mysteriously as possible.
Sweet, crisp corn relish is one of my favorite things to have with grilled chicken or fish. It's fast and easy to make, keeps for about a week (if it lasts that long) and can be switched up with the addition of hot peppers or other spices.
Here's a pretty simple version to try.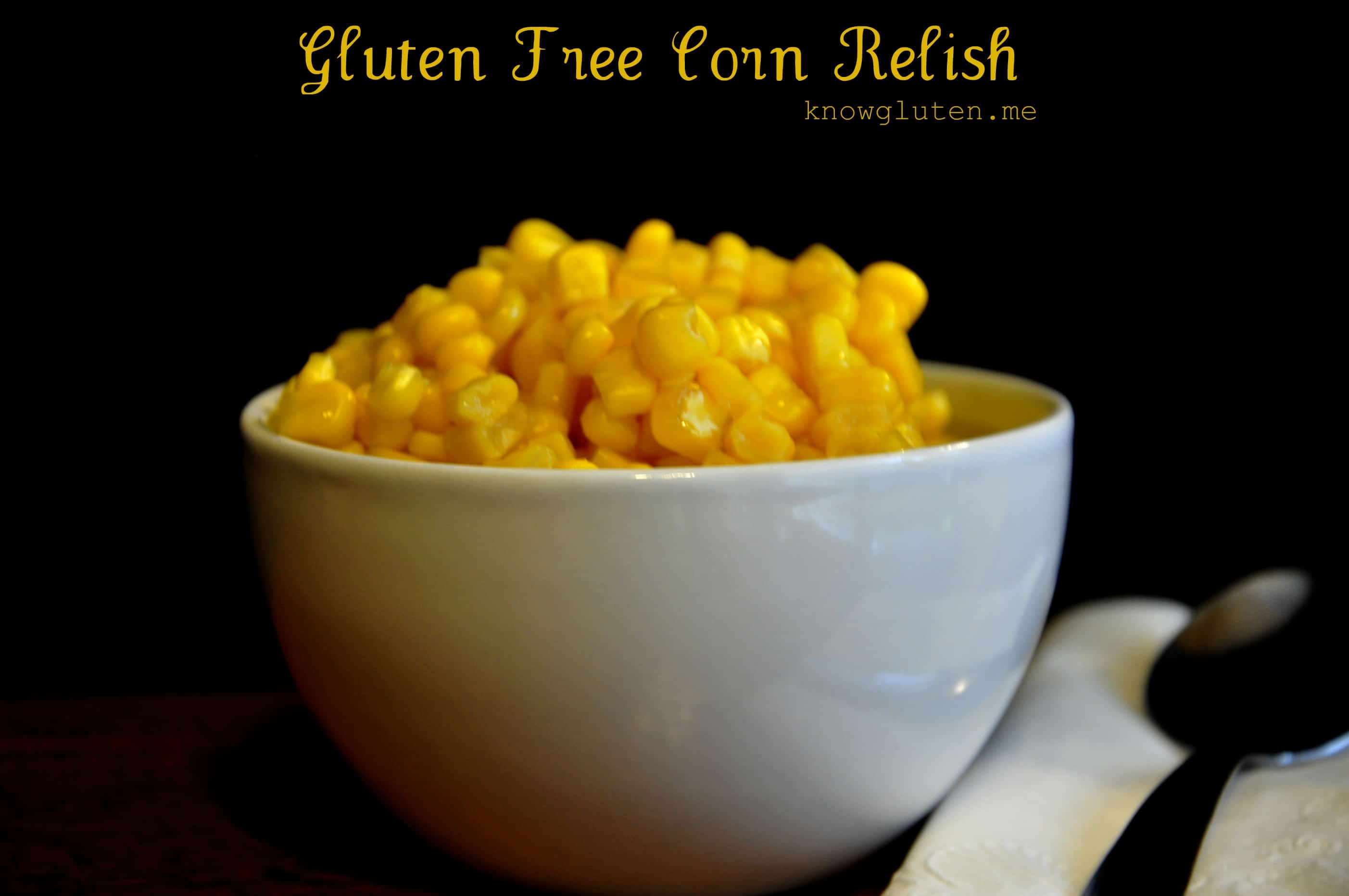 Gluten Free Corn Relish
Click HERE for a printable recipe: Gluten Free Corn Relish
Ingredients:
1 can of sweet corn kernels drained
1/2 cup rice vinegar or apple cider vinegar
1/2 cup sugar
1 tsp salt
optional:
1T coriander seeds
1T diced jalapeno or other hot pepper
Directions:


I'm linking this post up at Call Me PMc's Saturday Dishes. This week is all about corn! Corn is gluten free, and there are already a few naturally gluten free dishes. Saturday Dishes is not a gluten free party, (so check the ingredients when you visit blogs linked up!) but every week there are a few gluten free dishes and there's always lots of inspiration for dishes that you can alter to make your own gluten free varieties.


Thanks for visiting! I'd love to connect!