I'll be going to Chuck E Cheese's on Sunday for my youngest daughter's fourth birthday, and I'll definitely be trying the gluten free pizza. Why have I written a pre-dining review? Because I am just so impressed with the information they  provide and the lengths they go to to keep Celiac  and other gluten free diners safe. Chuck E Cheese's really is "Gluten Free The Right Way."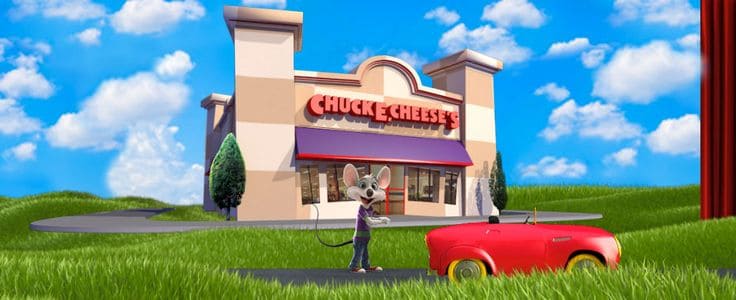 My daughter's fourth birthday is on Sunday and we're celebrating at Chuck E Cheese's!! She's very excited. This is the first time in 4 years that we've lived near a Chuck E Cheese, so it's her first Chuck E Cheese Birthday Party.
I'm almost as excited as she is! This is the first time we've lived near a Chuck E Cheese's since they introduced their gluten free pizza. Now, alot of chains offer gluten free food. Some offer gluten free pizza. But I've never been as confident as I am with Chuck E Cheese's.
So, why am I writing a review before I've even eaten their gluten free pizza? Because, for the diner with Celiac Disease the pre-dining experience is as important as actually being in the restaurant and Chuck E Cheese's does it The Right Way.
Easy to find Information:
The Gluten Free Pizza is easy to find on the menu. The menu clearly explains how the pizza is prepared in a dedicated facility and then shipped to Chuck E Cheese's in a sealed bag. It stays in the sealed bag when it is baked and delivered to your table.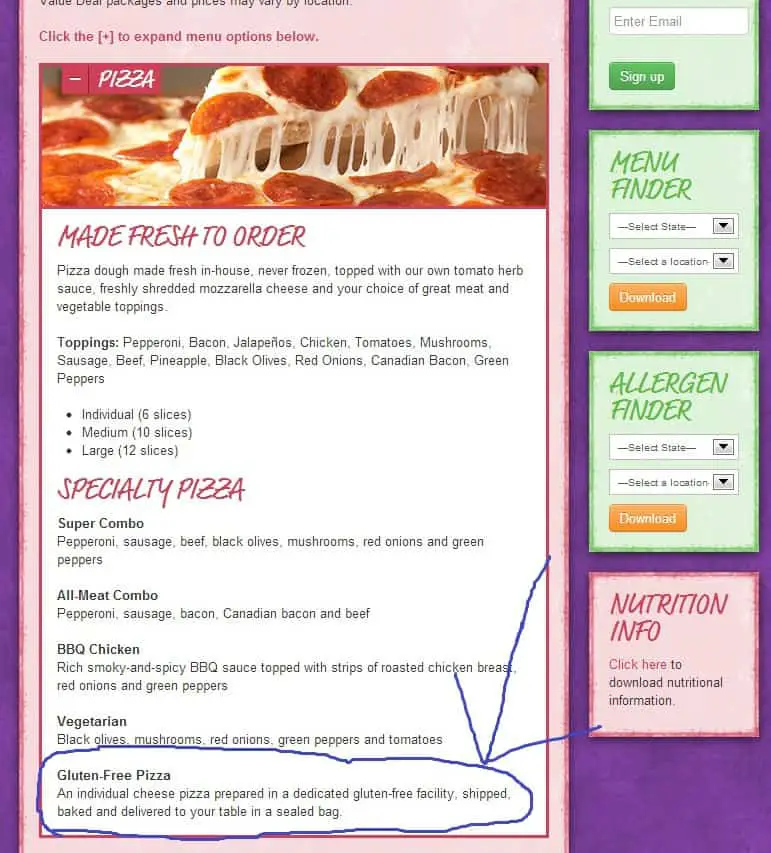 Fantastic Communication:
Even after the explanation, I wanted some clarification. (I might have some trust issues.) They got back to me right away (on a weekend! I wasn't expecting to hear anything until Monday!) on Twitter to answer my question.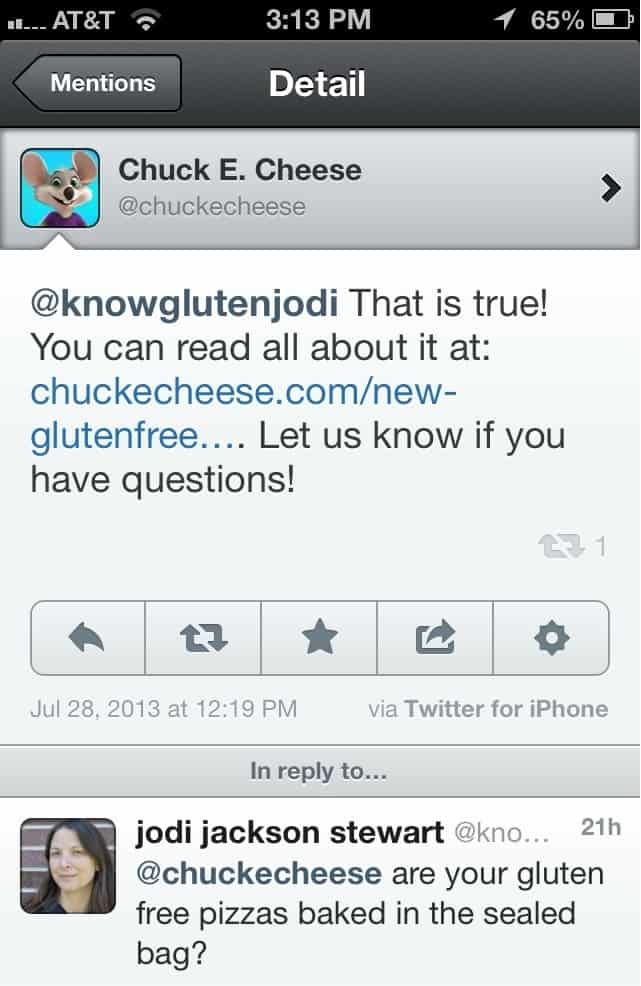 Added information for extra confidence:
The tweet they sent included this link to more information about their gluten free pizzas and a VIDEO demonstrating exactly how the gluten free pizzas are handled.
Now, when I go to Chuck E Cheese's on Sunday, I can order a gluten free pizza, and that's it. Just order the pizza. I don't have to drill the poor guy at the cash taking my order or send him to the kitchen to double check on how the gluten free pizza is prepared, or make sure that my pizza doesn't get contaminated while the server is bringing it out. They've already explained exactly how my pizza is prepared and handled and assured me that no cross contamination will take place. All I need to do is just order the pizza.
This is mind blowing for me. I can't imagine how much more this means for parents of children with celiac disease.
Thank you Chuck E Cheese's for taking the time to provide a safe pizza and confidence building information.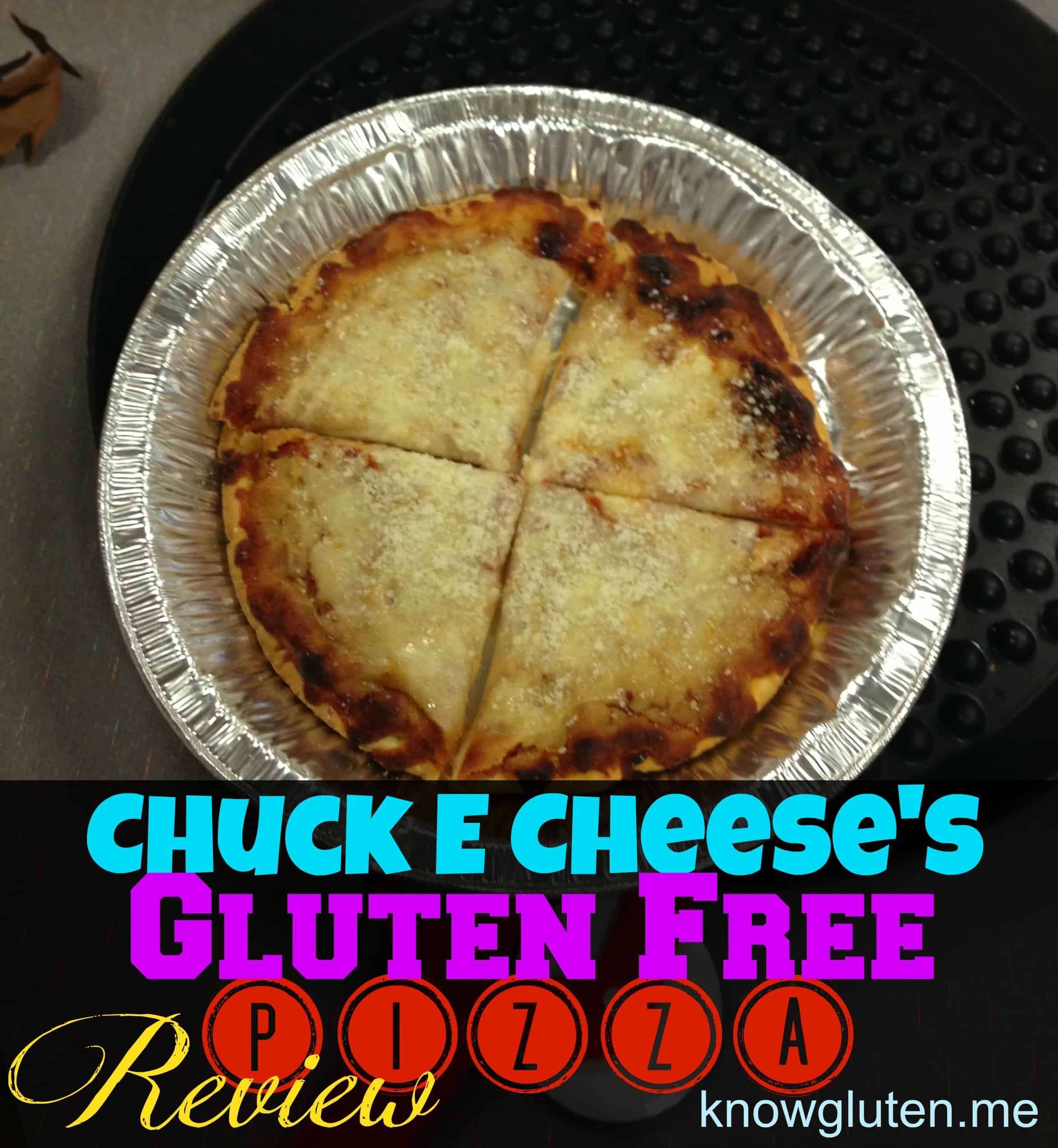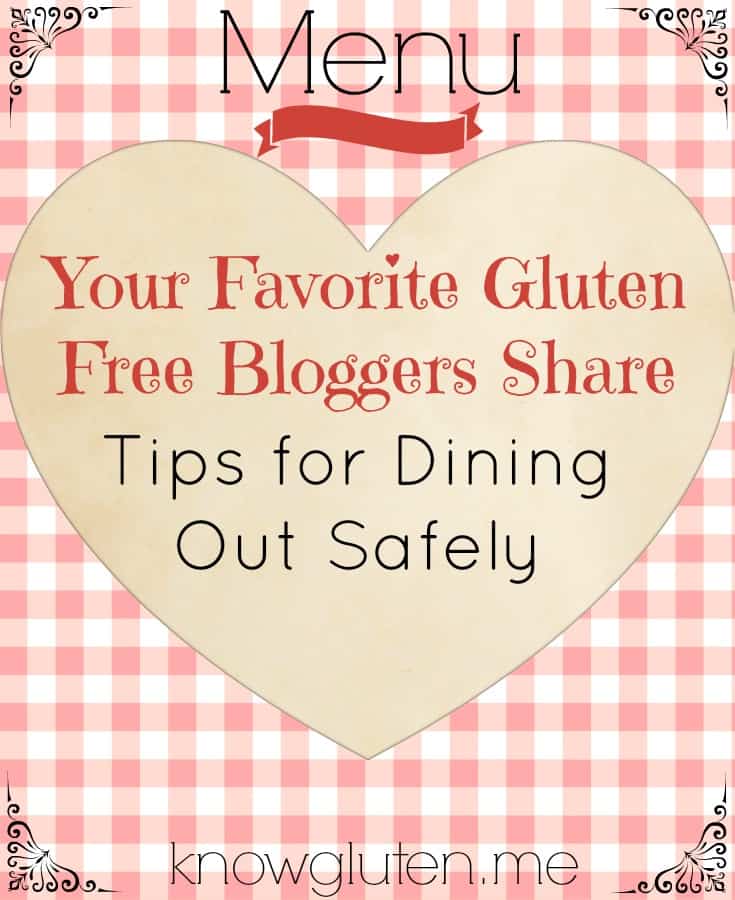 Link Parties
Thanks for visiting! I'd love to connect!