Could baked apples be the ultimate gluten free comfort food? I love the sweet, warm, tender-crisp texture of this simple dish.
Baked apples are usually a fall dish at our house, but lately I've been craving something sweet and warm but I'm trying to avoid all the processed sugar and grains in a cake or pie. (If you're still in summer mode at your place, they make an excellent ice cream topping.) Even though it's been a busy week with sick kids and homeschool planning, baked apples put me in this relaxed space of cinnamon and warm sweet tea with milk and a fireplace, a good book and maybe a cat.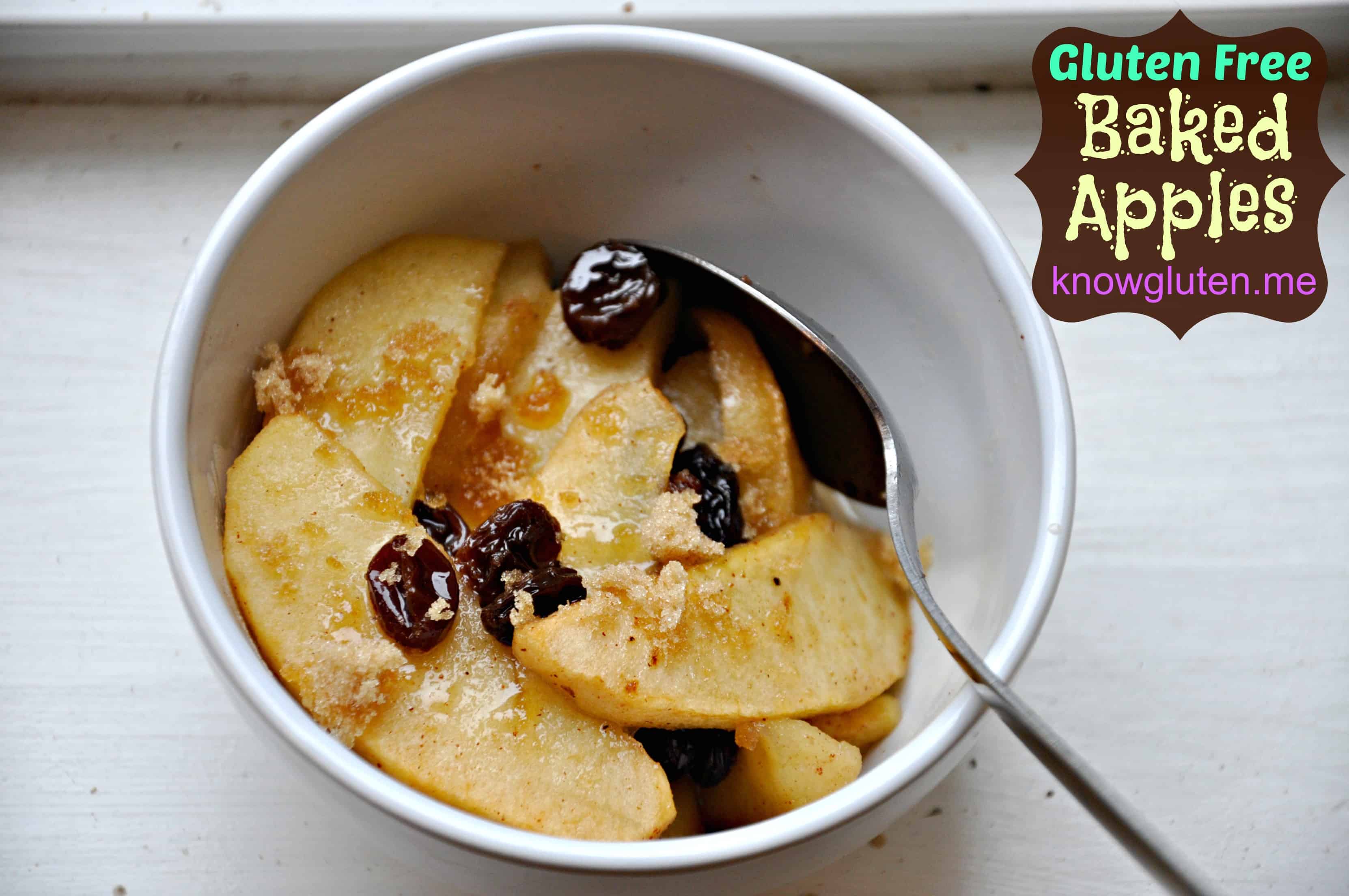 Gluten Free Baked Apples
Click HERE for a printable recipe: Gluten Free Baked Apples
Ingredients:
2 large apples peeled, cored and sliced
1/4 cup- 1/3 cup raisins
2T butter
1/4 cup maple syrup
Cinnamon
Nutmeg
Directions:
Line 9″ round baking dish with a piece of parchment twice as long. Place baking dish in the center of the piece.
Place apples and raisins in the pan.
Top with maple syrup, slices of butter and spices.
Fold sides of parchment over apples and fold together.
Bake at 400F for 20 mins or until apples are soft.
Option: Serve with ice cream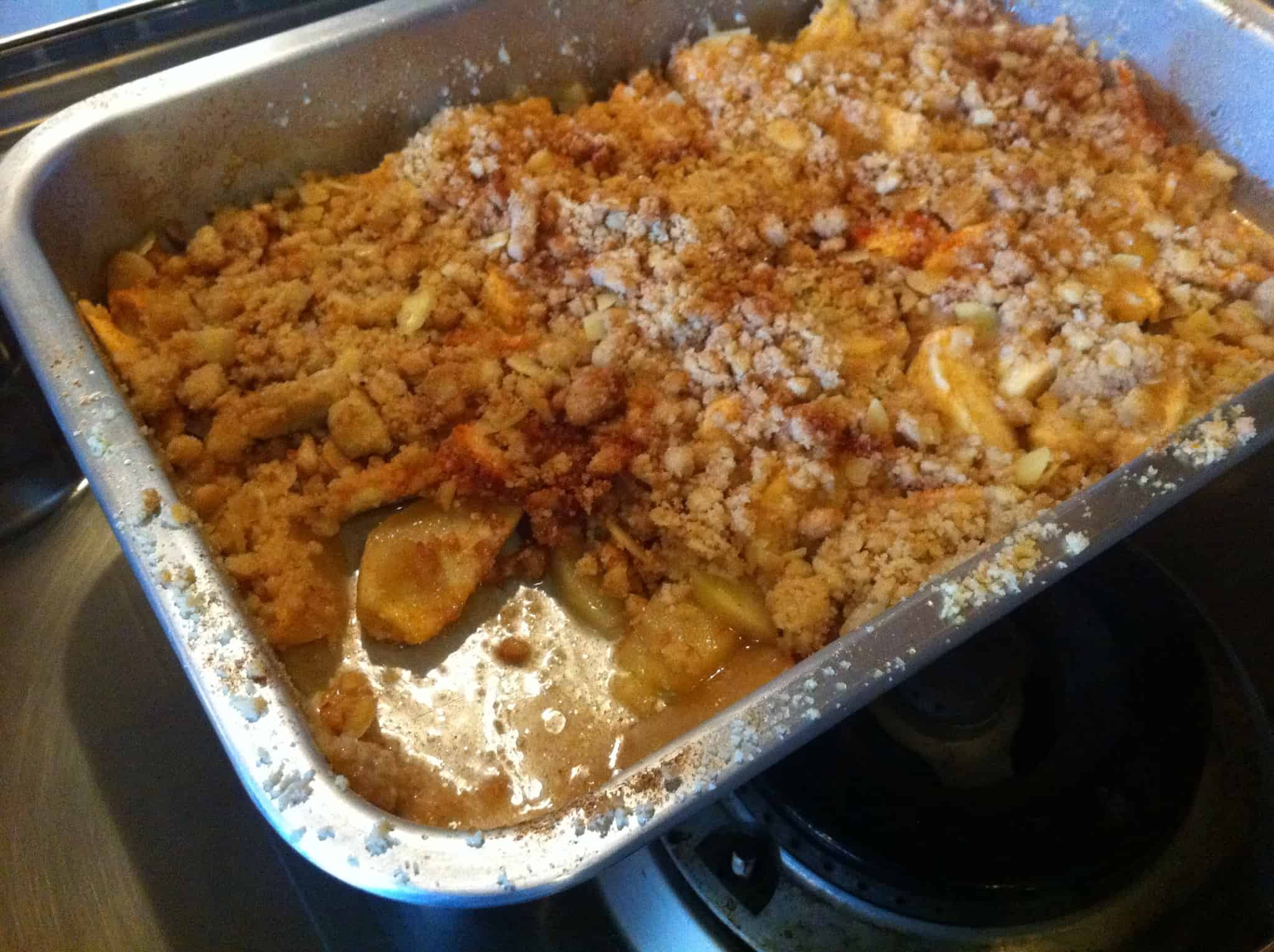 Link Parties
This post is linked up at Gluten Free Yummy's Alive & Thrive Thursday, Vegetarian Mamma's Gluten Free Fridays, Allergy Free Alaska's Whole Food Fridays,  Food For Your Cell's Free From Friday, Poor and Gluten Free (with Oral Allergy Syndrome): Waste Not Want Not Wednesday #39, Gluten Free Homemaker's Gluten Free Wednesdays, The Tasty Alternative's Allergy Free Wednesdays, Call Me PMc's Saturday Dishes
Thanks for visiting! I'd love to keep in touch, click on a cupcake to visit with me on social media!