This is one of my favorite recipes. It's one of the easiest things to make. It's creamy, flavorful, healthy and even the pre-schooler will eat it. All my favorite things.
It only takes a few ingredients. Soup stock or broth, I use pre-made Gluten Free Kitchen Scrap Soup Stock, carrots, an onion, some lentils and a bit of mild curry powder.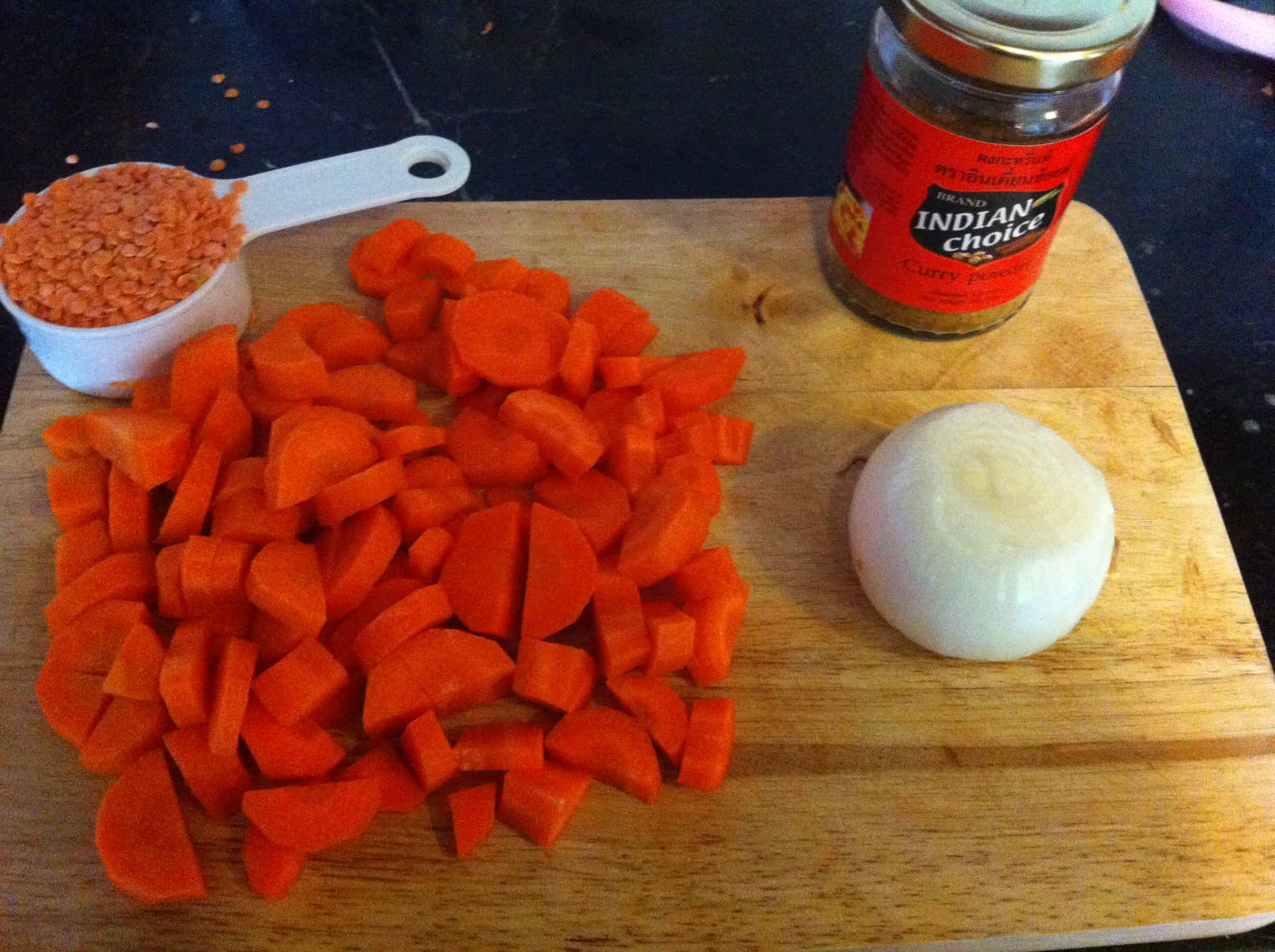 Carrot and Lentil Soup
Click here to download a printable recipe.
4 cups broth or soup stock
1 1/2 cups chopped carrots
1/3 cup red lentils
1 onion finely chopped
2 Tablespoons mild curry powder
2 Tablespoons oil
In a sauce pan, over medium heat, stir oil, onion, carrots, lentils and curry powder until combined
Add broth and bring to a boil
Simmer until Vegetables are tender, about 15 minutes
Let cool
Puree cooled soup in a blender until smooth
Reheat, add salt and pepper to taste
I like to serve mine with a little dollop of Greek yoghurt and a little bit of fresh cilantro.