There are really only two meals that I specifically crave. Really crave. The lay awake in bed and think about lunch and then eat lunch for breakfast kind of crave. This is one of them. They're called tilapia wraps, and you can make them with leftover
baked tilapia
, but you could make them with any white fish. Such an amazing combination of flavors a
nd textures; the flaky fish is salty and soft, the apples are crisp and tart, the dressing is tangy, and the whole thing is wrapped up in a fresh, crunchy lettuce leaf. I'll be right back. You read this, I'm going to put some fish on.
If you're on a special diet, these are gluten free, grain free, dairy free and paleo.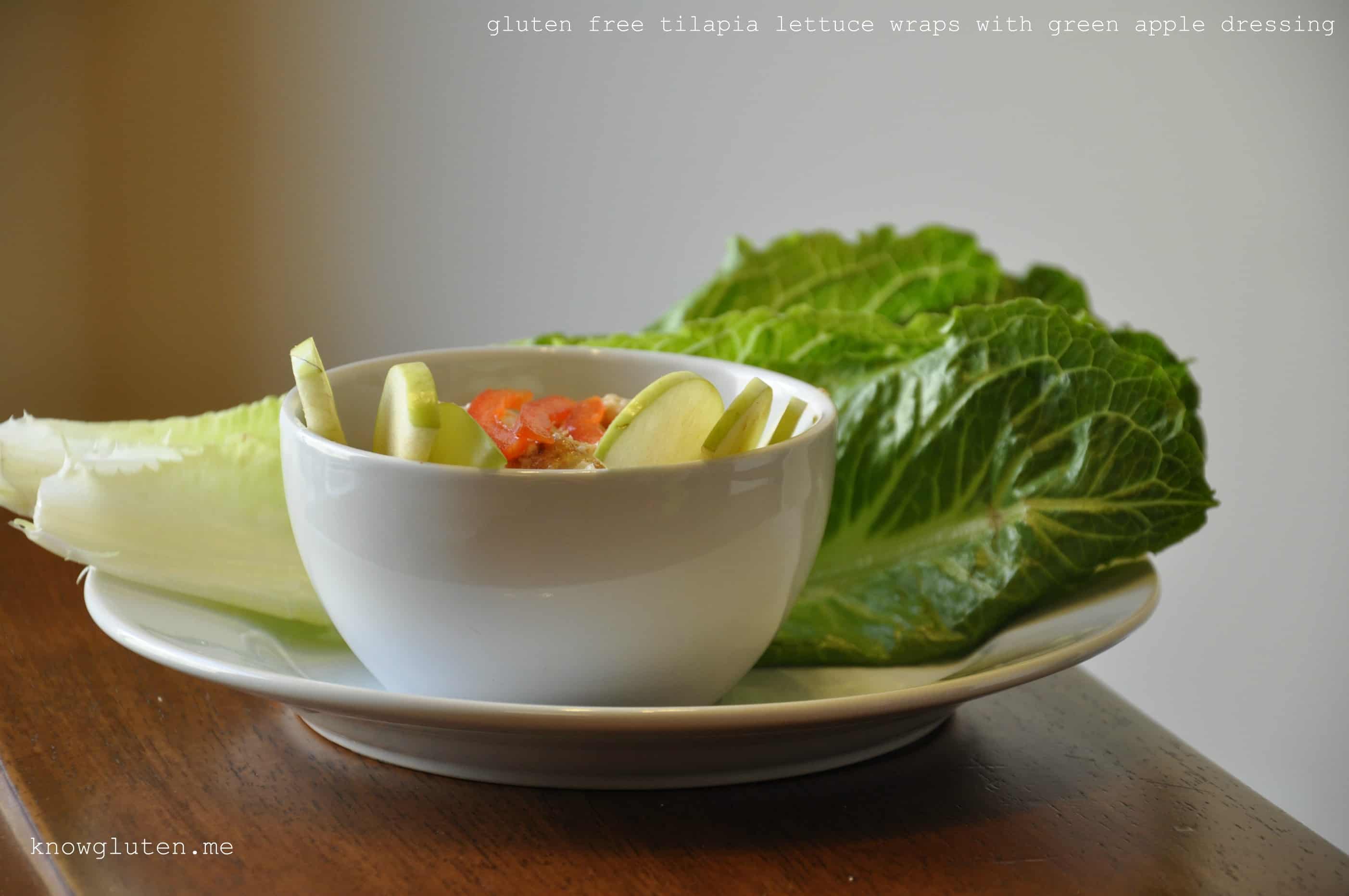 Tilapia Lettuce Wraps With Green Apple Dressing
Ingredients:
1/2 cup flaked cold tilapia
2-3T mayonnaise
3T diced green apple
3T diced sweet onion
1T apple cider vinegar
1-2tsp sugar or honey
Salt to taste
Romaine lettuce leaves
Thin green apple slices
Directions:
Combine mayo, vinegar, sugar, onions and diced green apple in a bowl.
Add fish and mix gently with a fork until completely combined
Spoon fish mixture into lettuce leaves and garnish with apple slices
Enjoy.
Alternative: serve fish mixture over a bed of lettuce and garnish with apple slices.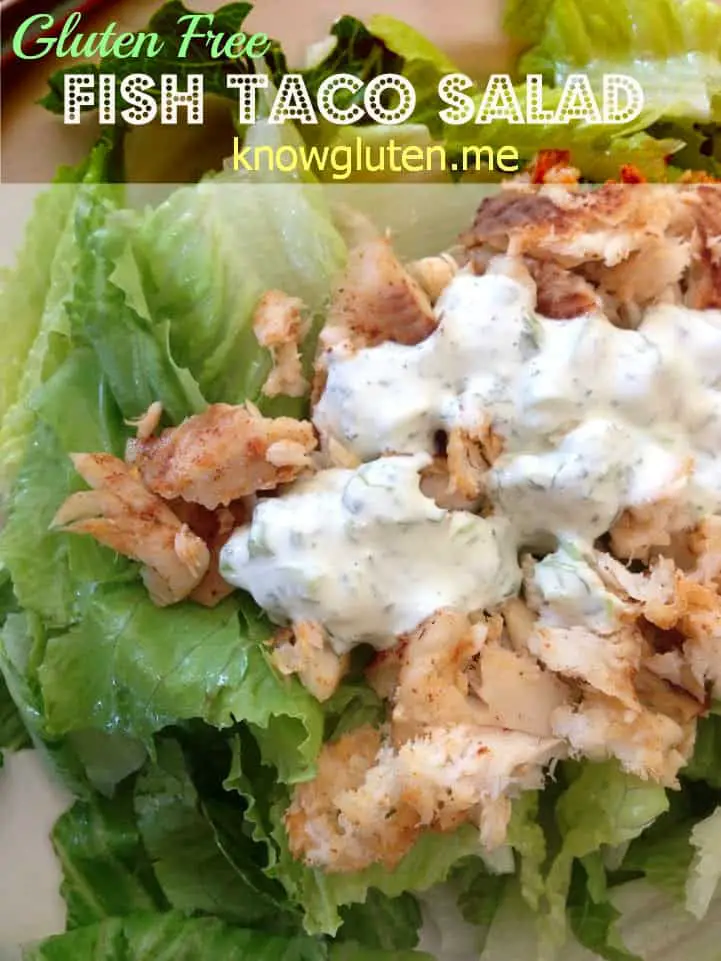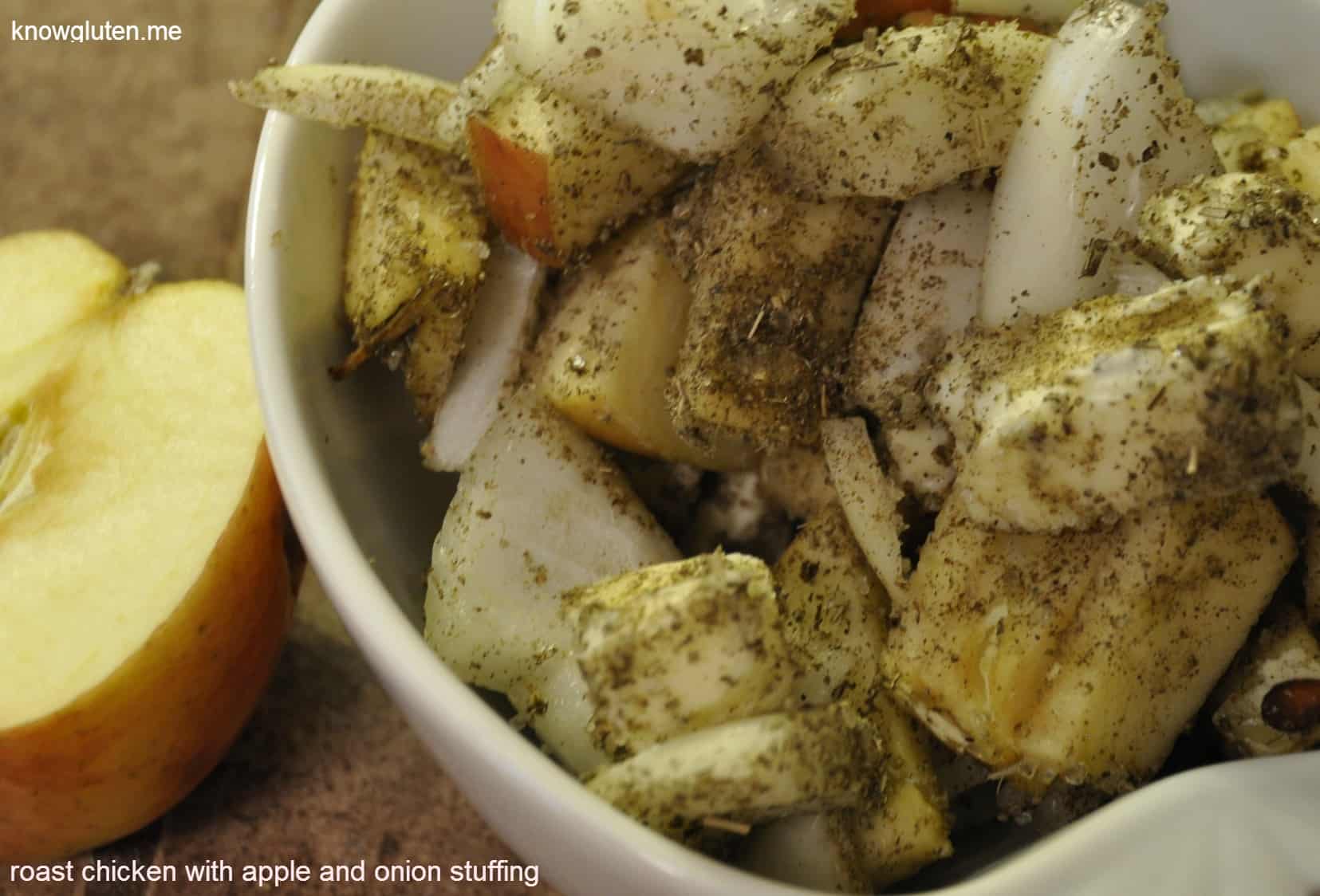 Link Parties:
I've linked this post with Vegetarian Mamma's Gluten Free Fridays!
I've linked this up with Paula's Saturday Dishes and Call Me PMc. It's not a gluten free party, but there's lots of inspiration. Make sure you check it out!!
Thanks for visiting! I'd love to connect!