One of the biggest problems with having Celiac Disease or Gluten Intolerance is getting accidentally glutened. This is usually followed (for me anyway) by days of joint pain, bloating and nausea, brain fog and a lowered immune system. A juice cleanse really helps me recover. I'll also do a cleanse for a few days if I've been traveling and not had a chance to eat regular meals and I've been living off gluten free cookies and deli meat, or if I'm caring for sick kids and need to stay healthy.
Even though I drink a lot of juice, I'm still not convinced that drinking raw, freshly squeezed broccoli is anyone's favorite way to start the day. I've designed Purple Super Juice to be as painless as possible. Carrots and apple sweeten it, the beet is included to hide the color and the ginger to hide the taste.
Sante!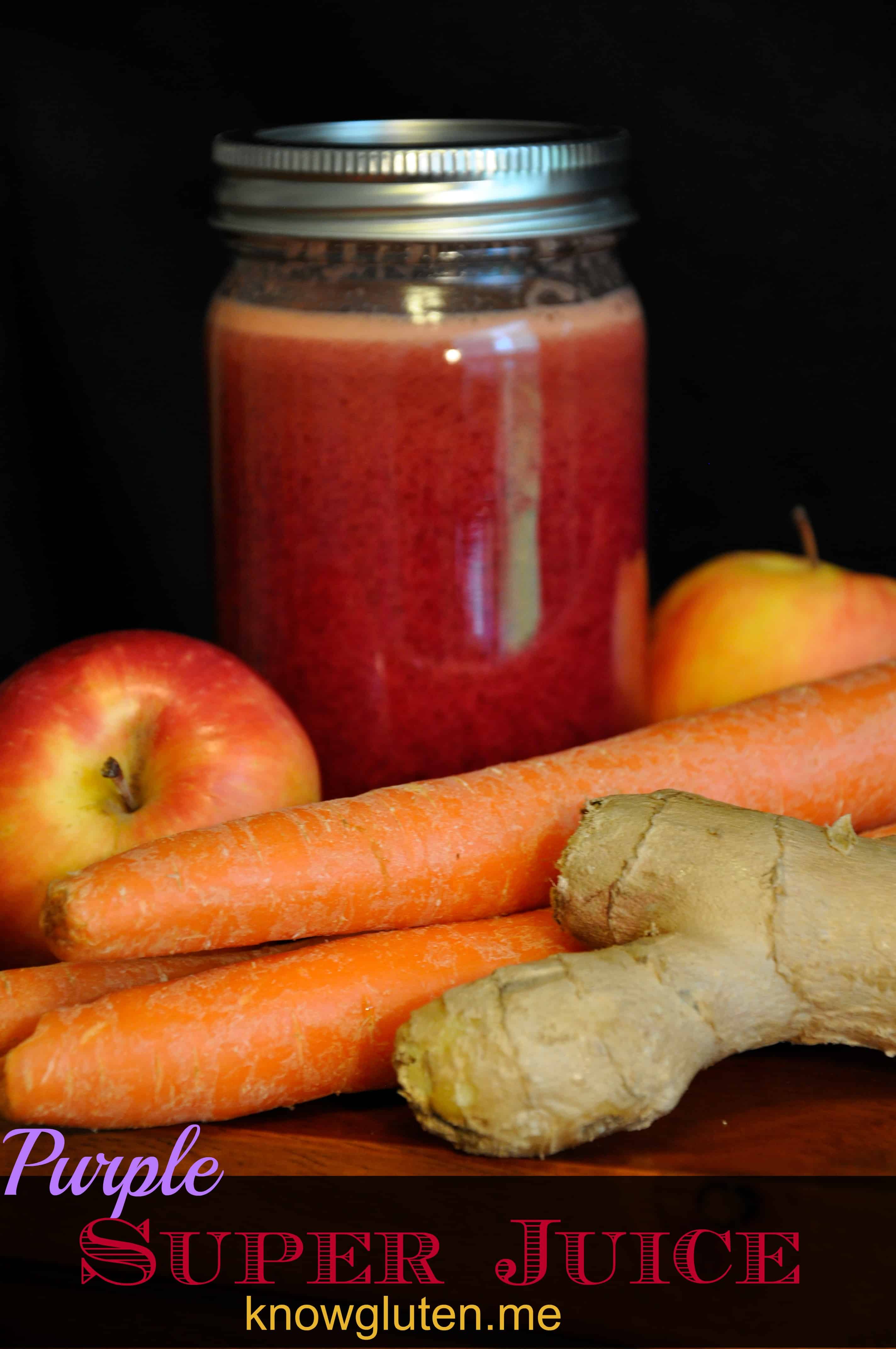 Gluten Recovery Purple Super Juice
Ingredients:
1 large broccoli head
2 celery stalks
2 carrots, peeled
1/2 large beet, peeled
4 apples
1 large piece of ginger
Directions: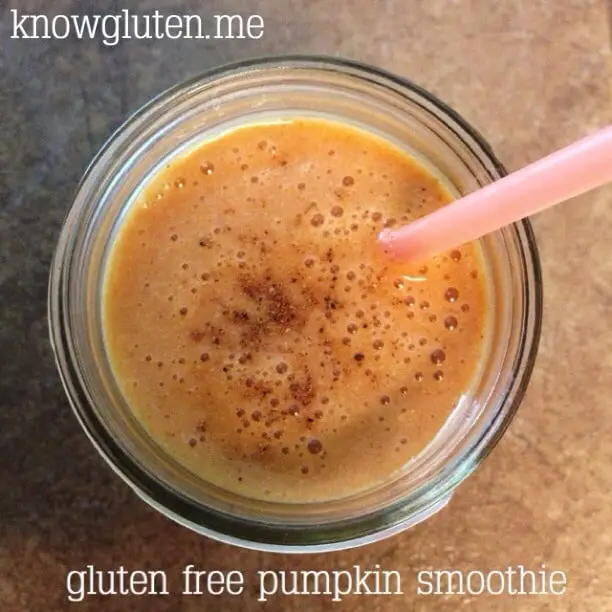 Remember, we're partying all month long at Freedible.com!!.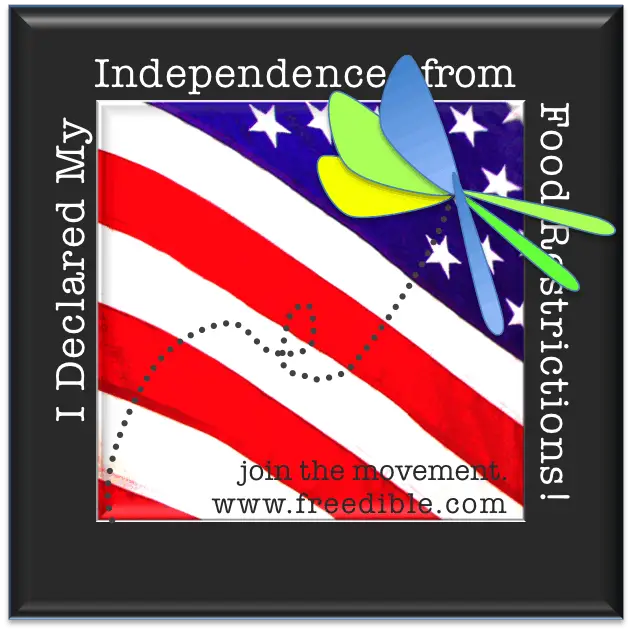 Link Parties
I've linked up at Poor and Gluten Free's Waste Not Want Not Wednesday, Gluten Free Homemaker's Gluten Free Wednesdays, Gluten Free Yummy's Alive & Thrive Thursday and Gluten Free Cat's Raw Food Thursdays, Vegetarian Mamma's Gluten Free Fridays, Allergy Free Alaska's Whole Food Fridays,



Thanks for visiting! I'd love to connect!