I love waffles, and I really wanted a great gluten free waffle, so I bought a new waffle maker. One of those really deep Belgian Waffle kinds. But I let it sit for a couple of weeks in the cupboard, because I wasn't really sure which flour blend to use to make waffles.
I wasn't sure I wanted to try Gluten Free Bisquick first, because I sortof remember Bisquick waffles from childhood being not much better than the frozen waffles we had. Finally, necessity (children need to eat breakfast and eventually you run out of things to feed them if you avoid grocery shopping), and curiosity won out and I made Gluten Free Bisquick Waffles.
The first time we made them
The first time I made them, I followed the directions on the box exactly and added a tablespoon of vanilla, and they were really good! Surprisingly! they were crisp and light on the outside with an amazing chew. Even though they only had one egg, they tasted a little eggy, just like waffles should.
The kids liked them so much, we've had them almost every morning for breakfast. And we've experimented a bit with the mixture. We've decided it's very, very difficult to mess up Gluten Free Bisquick Waffles.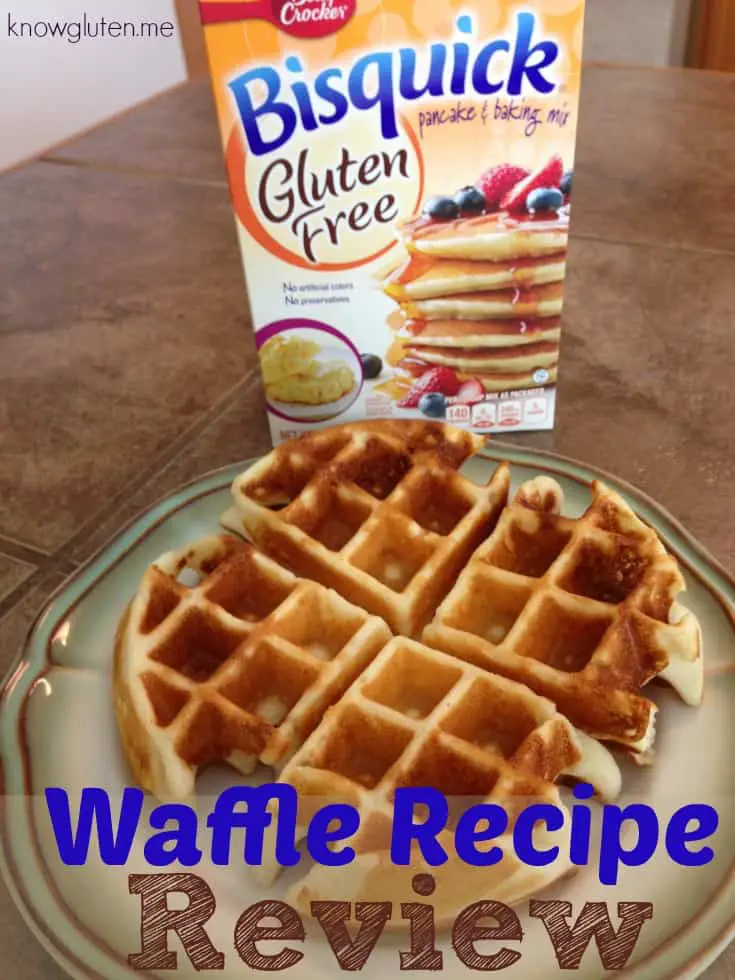 Then we tried:
Letting the batter sit for 20 minutes
When my dad makes waffles, his gluten recipe calls for letting the batter sit overnight. Gluten free grains like rice tend to really absorb moisture when you let them sit, so we decided to just let our batter sit for 20 minutes. It got really thick. We added more milk to thin it down and the waffles were still good. They were a little lighter in texture than the original recipe.
Doubling the recipe and adding another egg
This actually didn't change the texture at all from the original recipe. Why add the extra egg? Um, just because. I thought it might make the waffles taste more like a pastry shop.
No vanilla
These waffles make a great base for a savory treats. I had some waffles topped with cheese and sour cream. I'm thinking of trying them with a little bit of salt and some grated cheddar, maybe chopped peppers or bacon bits. Yum!! Broken in to quarters, they'd make great little appetizers!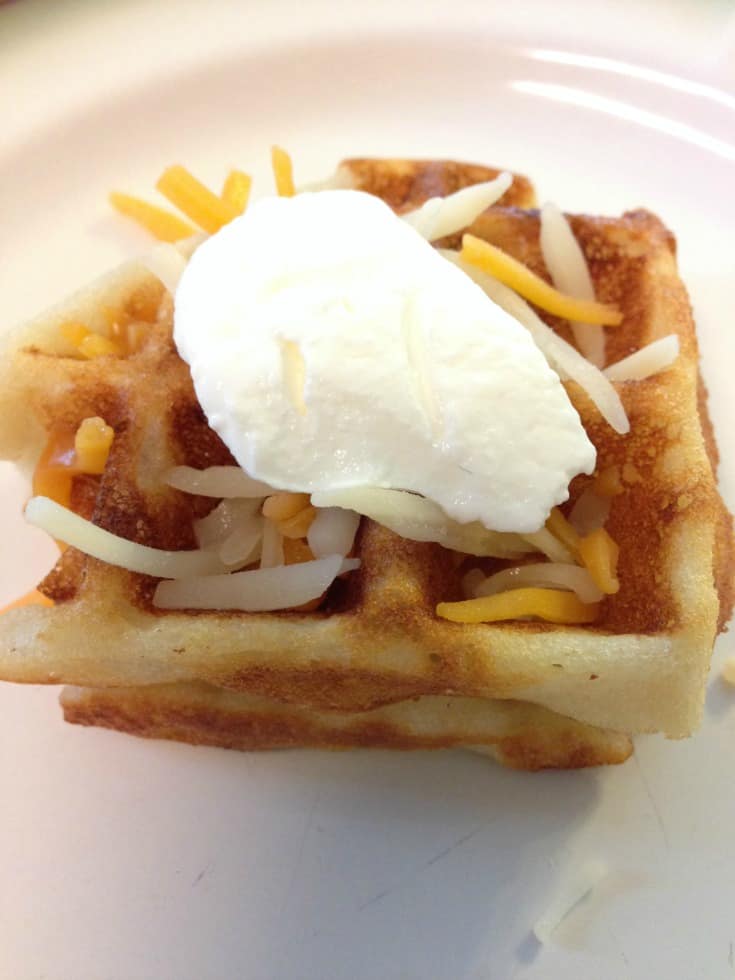 What I'll probably do from now on
I think the best results + value would come from combining two techniques, doubling the recipe adding an extra egg and then letting the batter sit and thinning it with a little milk. Gluten Free Bisquick is expensive at our local grocery store (we can get it a little cheaper at the larger superstore, but then we have to actually go there) and I want to be able to make as many waffles per box as possible!!
Someone should let me know
Have you made Gluten Free Bisquick waffles without eggs or with an egg substitute? Or with a dairy substitute? Tons of gluten free folks have other food restrictions, and sharing knowledge is fun!! Have you gotten creative and added anything to the recipe? I want to try canned pumpkin and spice, but I'm a little afraid that they won't cook properly. Whatcha think?