Warm and rich, this is the perfect soup for that little one with a cold. I add pre-cooked gluten free alphabet noodles to make it special. 
The weather is really starting to cool down here. We even turned off the air conditioner and opened the windows yesterday! With cooler weather comes cold and flu season. When my little people (and not so little people) are feeling under the weather, I make them this easy chicken soup. I buy frozen chicken wings in bulk, but you could use a couple of chicken drumsticks or chicken thighs instead if you can't get your hands on wings (or if they happen to be crazy expensive in your country). The longer you simmer the soup, the stronger the taste will be. I'll sometimes let mine cook for up to 6 hours. Make sure you simmer it, or cook it just below a simmer if you're going to cook it for 6 hours so your water doesn't reduce too much. Make sure you discard the meat and vegetables. You can add cooked chicken if you want chicken in the soup, but the boiled chicken will lack flavor.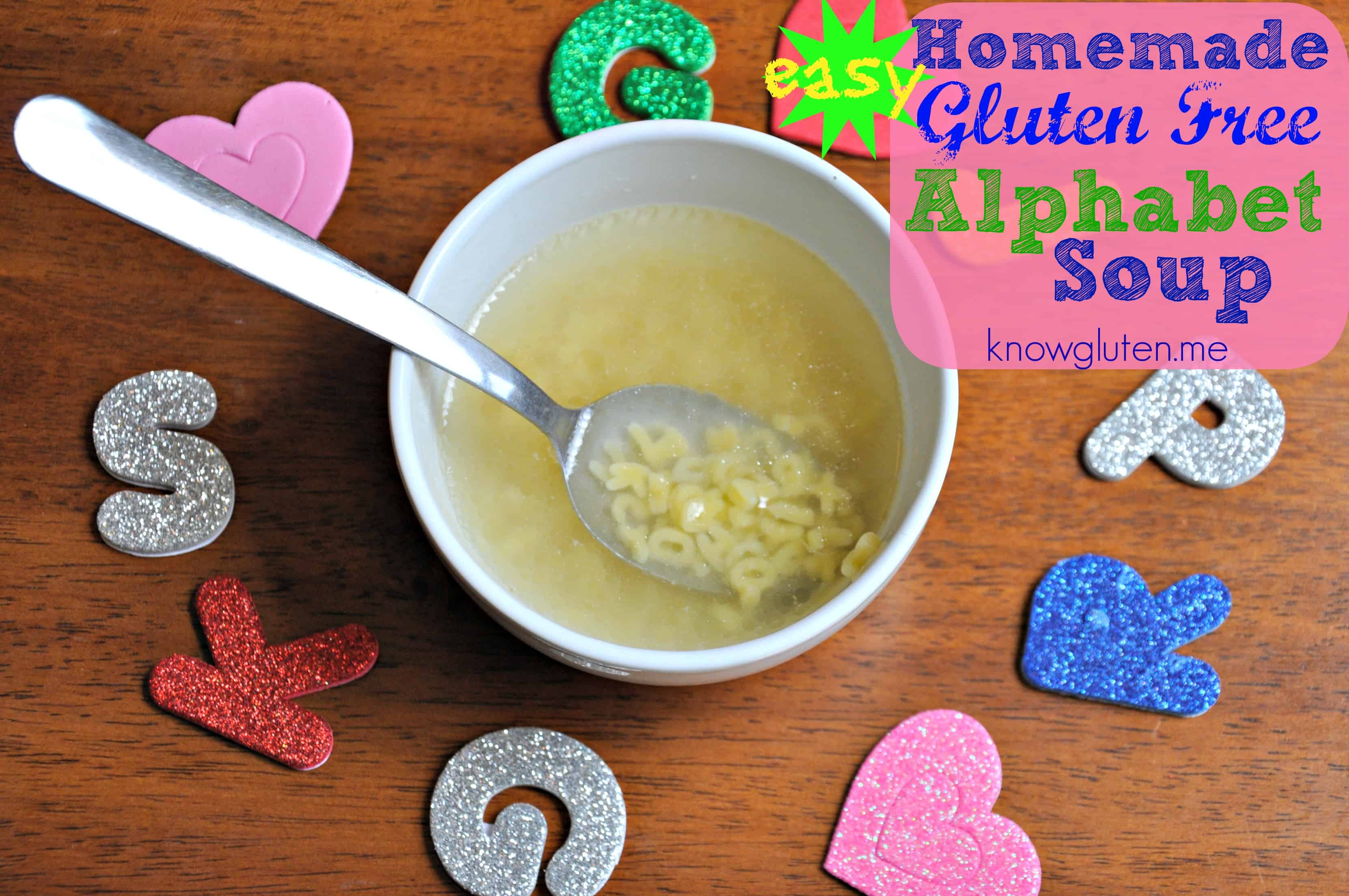 Homemade Alphabet Soup
Click HERE for a printable recipe: Homemade Gluten Free Alphabet Soup
Ingredients:
6 chicken wings
1 onion, peeled and quartered
2 celery stalks with leaves, chopped into about 4 pieces each
2 garlic cloves, peeled
1 thumb sized piece of ginger, peeled
6 cups water
Salt to taste (after cooking)
Directions:
Add all ingredients except salt to a large saucepan or soup pot and bring to a boil.
Simmer covered at least 2 hours (or on low up to 6 hours).
Strain out chicken wings and vegetables and discard.
Add salt.
Serve. (To add gluten free alphabet noodles, cook noodles separately to desired tenderness before adding)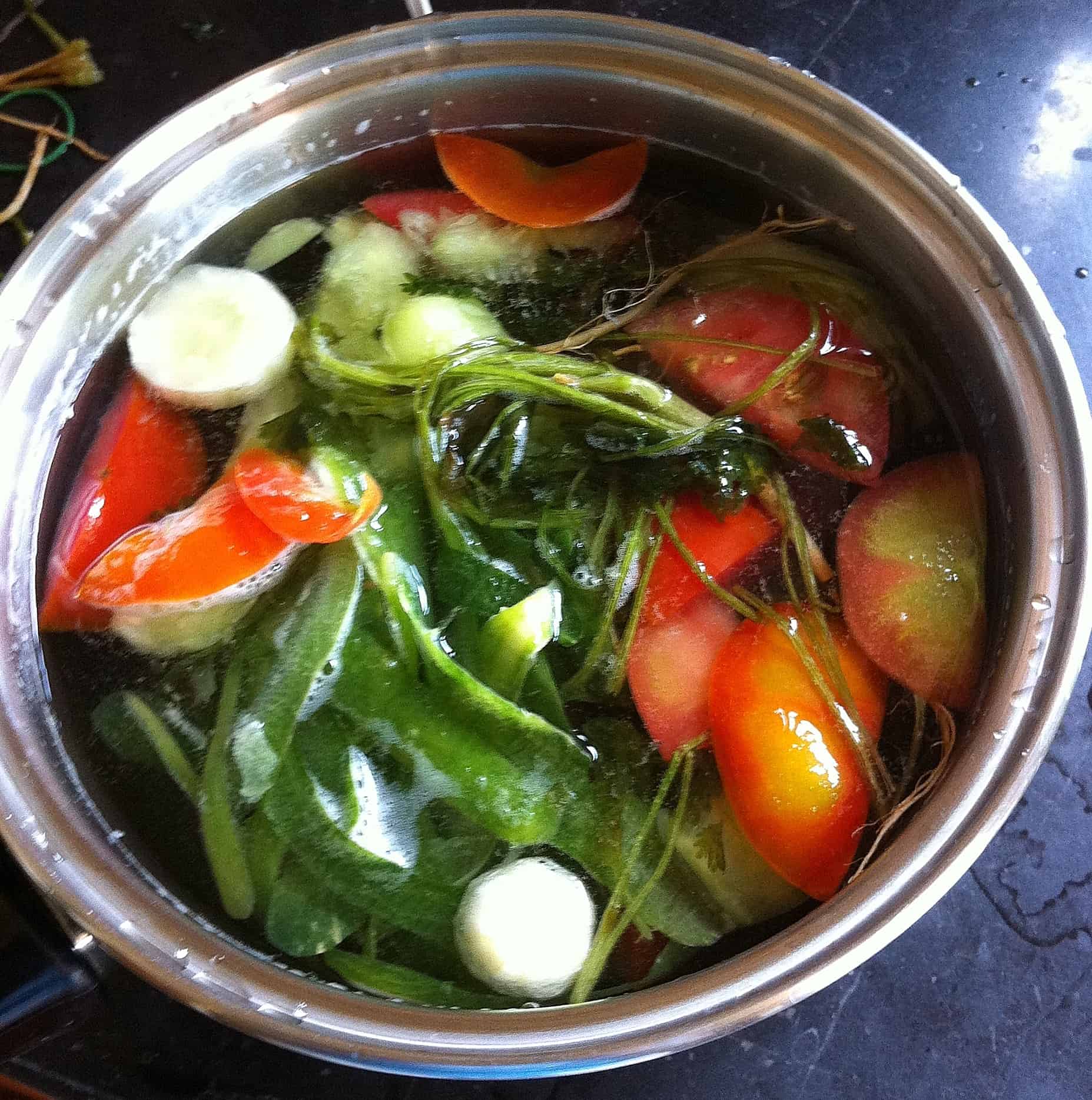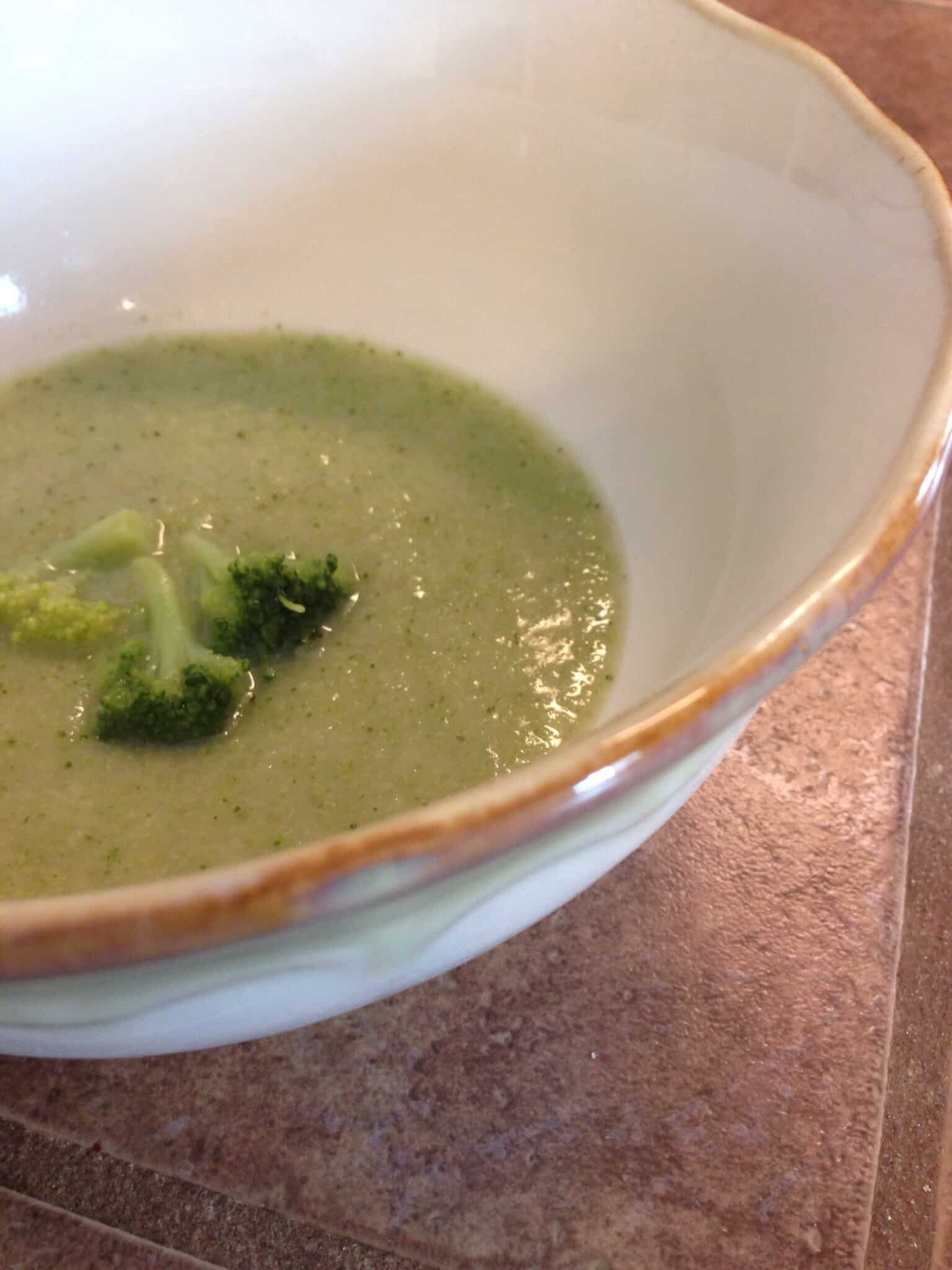 Link Parties:
This post is linked up with: Vegetarian Mamma's Gluten Free Fridays, My Cultured Palate Tasty Traditions
Thanks for visiting! Click on a cupcake to connect with me on social media!