It's almost Valentine's Day! How are you going to celebrate? This past year, we've had to change so much about how we do things. We're more conscious about being safe and healthy, and often this means foregoing our old tradition and exchanging them for new ones. This year instead of dressing up and heading out for a fancy dinner, my sweetheart and I will be staying in, probably in our pj's, most likely with the kids, and baking together.

Below, I'm sharing some of our favorite things to make (complete with some cringy Valentine's Day comments). All of them are gluten free, some of them are also vegan. Most are really easy to make, perfect if you and your sweetie are trying baking for the very first time. 

Gluten free treats, your sweetheart, PJ's, and not having to wear uncomfortable shoes. Staying in for Valentine's Day might not be too bad.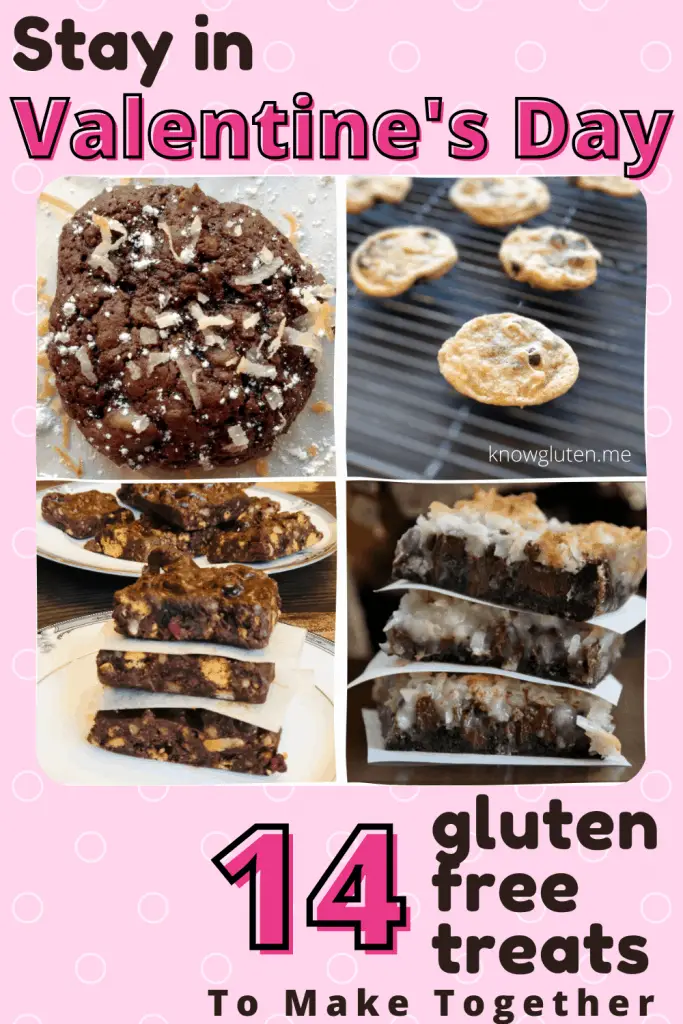 Stay In Valentine's Day - 14 Gluten Free Treats You Can Make Together
Are you and your sweetheart staying in this Valentine's Day? Looking for something fun to do together? Try your hand at making one of these tasty gluten free treats!